Former NY governor reemerges as critic of Dems' far-left policies, fueling comeback speculation
Cuomo has called out own party for ignoring crime on weekly podcast as he returns to political spotlight
Former New York Gov. Andrew Cuomo has reemerged in the spotlight and slammed some of the Democratic Party's far-left policies – sparking speculation that he's aiming for a political comeback.
Nearly two years after the Democrat resigned from office amid mounting pressure over scandals surrounding nursing home deaths during the COVID-19 pandemic and allegations of sexual harassment, he's repositioned himself as a commentator who often calls out his own party.
Cuomo has been mentioned as a potential candidate for a U.S. Senate primary as questions remain if voters in the deeply blue state would support him again after the scandals that saw many Democrat officials call for his head. The ex-politician would also likely face continued attacks and scrutiny from state and national Republicans if he sought office again.
Still, Cuomo continues to chime in on
a weekly podcast
, "As a Matter of Fact… with Andrew Cuomo," which he launched last year. He has also launched a political action committee (PAC) and the Gun Safe America Project.
Last month, he shared a video from Quake Media of one of his podcast episodes to Twitter, claiming Democrats have neglected to control crime.
ANDREW CUOMO BLASTS FAR-LEFT DEMS FOR BEING SOFT ON CRIME, HARMING MINORITIES THEY CLAIM TO REPRESENT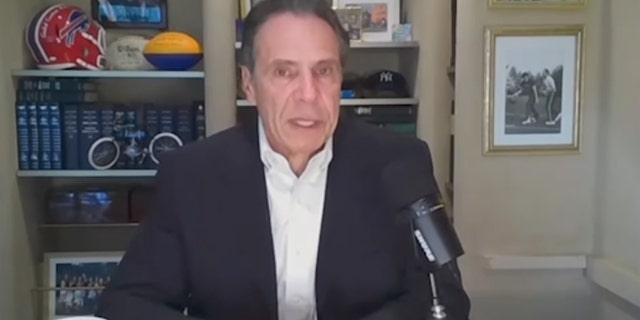 "Democrats, when you ignore crime, you hurt the people you represent" the tweet reads. The video was also originally posted to YouTube with the title, "Ignoring Crime: The opposite of progress."
Cuomo argued that Democrats don't want to "talk about crime" and don't want to "hear the word crime spoken."
"There is no crime problem. It's all Republican propaganda," he sarcastically states in the video. He continues to say that "over 70% Black, brown and poor" individuals are the victims of crime and that they are "paying the price" for Democrats' "far-left politics."
Less than a week later, Cuomo wrote an opinion piece for the New York Daily News in which he highlighted various points as to why Americans are moving from blue states to red states. Climate, affordable housing, public school quality, public safety and the economy are all cited as leading factors as to why Americans are deciding to relocate.
He criticized the "current political forces'" push to "defund the police" and "tax the rich." Cuomo mentioned cities, including Chicago, New York, Los Angeles and San Francisco, that "experience a high rate of widely publicized violent crimes, and together with increased homelessness and general decay, cities appear 'out of control.'"
ANDREW CUOMO REAPPEARS TO SLAM LEFT'S 'DEFUND THE POLICE,' 'TAX THE RICH' SLOGANS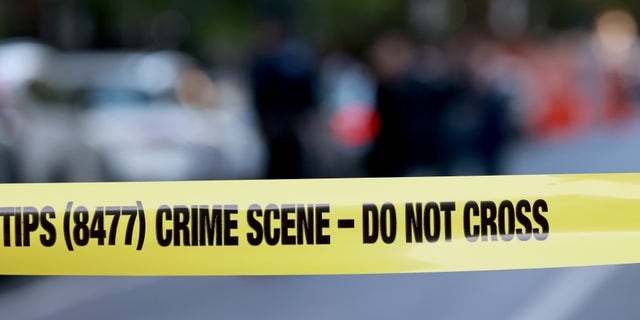 Political consultant Hank Sheinkopf said Cuomo has a clear strategy as he takes a moderate tone in addressing certain issues.
"It's not stupid, it's smart," Sheinkopf told Fox News Digital. "Look, New Yorkers and the rest of the country – everybody, no matter where they live – whether they be Democrat or Republican or even liberals, they just don't like guns pointed in their faces, and they don't like the feeling that that could happen at any time, so Andrew Cuomo's touching on something."
Sheinkopf said that no matter the size of chaos, "when things appear to be out of control, the Republicans tend to do better" and that "the center is where he wants to be." He also added that Cuomo is hinting that he knows Democrats need to control crime and that "he may be the only person around" in New York who can do something about it.
Jake Dilemani, a partner of Mercury Public Affairs, the nation's largest bipartisan strategic consultants firm, said that so far any thoughts of a comeback are just speculation.
"Some have speculated that Gov. Cuomo may primary [against] Sen. [Kirsten] Gillibrand in 2024, though speculation in politics can be about as useful as pounding sand," Dilemani said.
"The thought is that as a former governor, only his previous office or the U.S. Senate would be appealing. Though, there is historical precedent for following a different track – Eliot Spitzer ran for New York City comptroller several years after resigning the governorship," he continued.
ANDREW CUOMO BLASTS MANHATTAN DA BRAGG'S TRUMP PROBE: 'I THINK IT'S ALL POLITICS'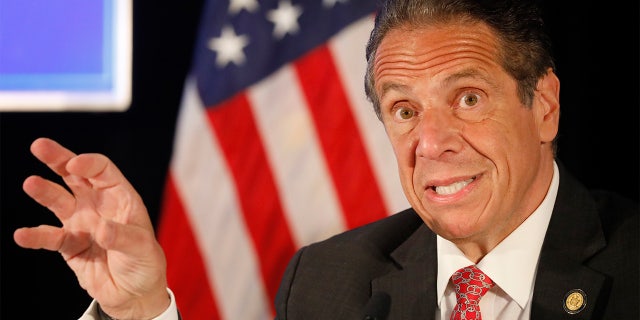 In 2020, before the presidential election, Cuomo was asked about reports that he was being considered as a "potential candidate" for attorney general if then-former Vice President Joe Biden won the White House.
Cuomo told NBC's Today, "I'm a New Yorker. I said I would serve as governor, and those rumors – really, those are only from people who want to get me out of New York. I don't know why, but that's where that's coming from."
When asked if he would not accept the position as attorney general if offered, Cuomo replied at the time, "I have no interest of going into Washington."
Fox News Digital reached out to Cuomo spokesperson Rich Azzopardi on whether the former governor is planning a comeback in the political arena and if he has any upcoming plans.
"The future is the future, but for the moment the Governor has made his near-term priorities clear," Azzopardi said in a statement.
"He gets these questions fairly often, which I think are fueled by the fact that many people are facing a crisis in confidence in government at many levels and now view the circumstances in which he left office as the political railroading that it was."
Cuomo, a son of late former New York Gov. Mario Cuomo, has spent most of his life in the political spotlight and still had more than $9.2 million in his state campaign coffers as of a January report.
EX-GOV ANDREW CUOMO FACES NEW LAWSUIT ALLEGING 'UNMITIGATED GREED' CONTRIBUTED TO NURSING HOME DEATHS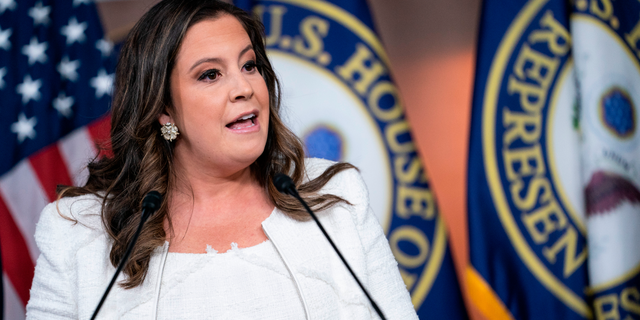 Cuomo's career as governor came to an end in 2021 after facing scrutiny for the state Department of Health's underreporting of nursing home deaths during COVID, according to a report by New York Attorney General Letitia James, and a slew of sexual harassment allegations from 11 women.
Rep. Elise Stefanik, R-N.Y., who was atthe forefront of calls about leading a federal investigation into Cuomo's COVID orders if Republicans took the House back in 2022, said New Yorkers would never elect Cuomo after "numerous crimes and scandals." In a statement to Fox News Digital, she said, "Corrupt Cuomo belongs in jail."
Azzopardi took a shot back at Stefanik, calling her a "craven political hack" who "no one takes seriously." He said she endorsed Donald Trump for president despite him being under indictment and being found civilly liable in a New York City rape case.
Regarding the COVID nursing home deaths, Azzopardi told Fox News Digital, "It's unfortunate that some continue to weaponize people's pain for their own craven political goals. The fact is the DOJ – twice – the AG, the state Assembly and the Manhattan DA's Office all looked at this and found no there there."
CUOMO ACCUSER FILES LAWSUIT AGAINST NEW YORK STATE, ALLEGING RESPONSIBILITY FOR SEXUAL HARASSMENT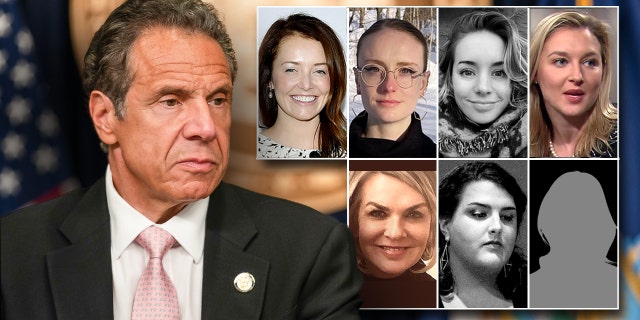 Last year, Albany County District Attorney David Soares decided to drop charges against Cuomo for alleged sexual misconduct, despite finding the accuser "cooperative and credible," due to the available evidence lacking to meet the burden of proof.
"He's always denied these allegations, which have been reviewed by five district attorneys, men and women, Democrat and Republican, upstate and downstate alike, and not a single case was brought forward," Azzopardi told Fox.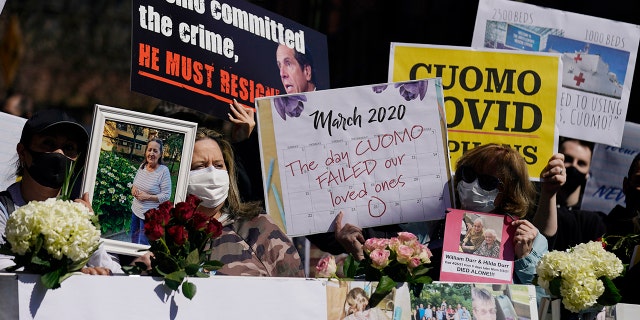 Jennifer Holdsworth, a Democrat strategist, said it may be too soon after the scandals for a comeback try.
"I think he has some sins that he needs to atone for, but there's been plenty of comeback stories in New York and nationwide. He's a very talented politician, and he still has many relationships, so while I don't quite think the voters are ready to welcome him with open arms just yet, I would say we'll see what the future holds," she told Fox News Digital.