Florida parent seen hitting school employee after child was suspended from bus: police
Florida officials said the man hit the school employee in the chest while on the bus
A parent in Florida was seen hitting a school employee after his child was suspended from riding the bus, according to a video released by officials.
The parent, 50-year-old Esdra Burges-Cruz, is accused by the Marion County Sheriff's Office of hitting a school employee on a bus on May 2, according to FOX 35.
Jail records show that Burges-Cruz was charged with three felony counts including battery on a public or private education employee, burglary and disturbing peace.
An arrest report states that the man became upset after learning that his son was suspended from using the school bus.
FLORIDA SHERIFF'S DEPUTIES SEARCHING FOR MISSING 49-YEAR-OLD WOMAN NOT SEEN SINCE FEBRUARY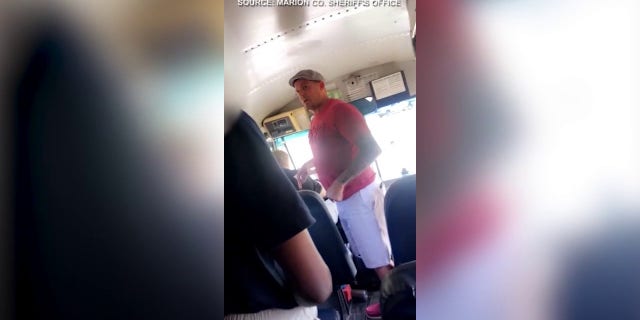 The bus was at a stop in Ocala, Florida, when the alleged incident occurred with multiple students on the bus. Deputies allege that the incident caused a delay for the bus.
Burges-Cruz allegedly went near the bus and asked the driver if he could enter, and when he was told not to, he said "Shut the [expletive] up!" and walked onto the bus, according to the arrest report.
The man then went up to an aid on the bus and began yelling at him before he's seen hitting the male victim in the chest, deputies said.
Deputies also said in the arrest report that Burges-Cruz "made several conditional threats to the victim that if anything else happened to his son that the victim 'would see what's going to happen.'"
MAN ARRESTED AFTER POLICE FIND MOTHER'S DECAYING BODY IN HIS HOME AFTER SHE FILED NO-CONTACT ORDER AGAINST HIM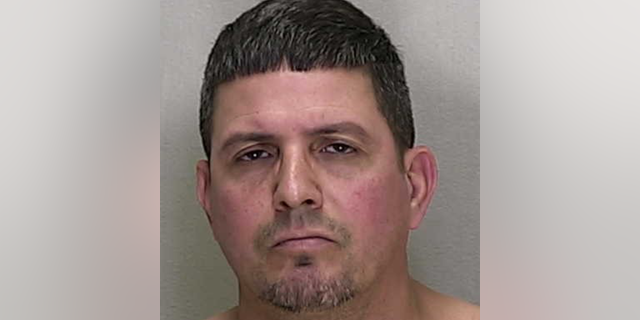 When deputies went to see Burges-Cruz at his home, he denied entering the bus without permission and said he didn't hit the school employee.
On May 3, a student told school resource officers at Lake Weir Middle School that the incident was caught on camera.
Burges-Cruz was arrested that day after deputies reviewed the video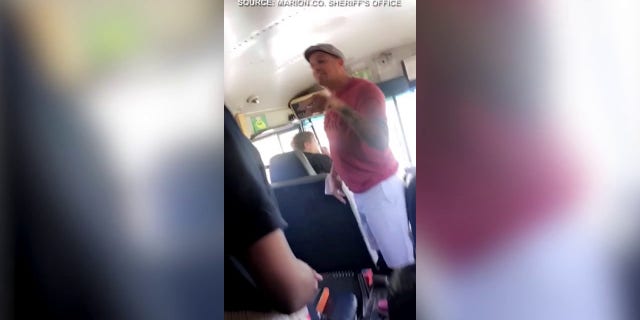 "We believe the arrest speaks loudly and will help the community better understand we expect adults to behave appropriately in the same way we expect our students to behave appropriately," the Marion County School District said.
Burges-Cruz's bond was set at $17,500, and he was released one day after being arrested.