Florida middle school teacher accused of filming students, touching them inappropriately: police
Orlando teacher Javier Fernandez Romero-Gonzalez taught at Innovation Middle SchoolA middle school teacher in Florida was recently arrested by Orlando authorities for
alleged child sex crimes.

Javier Fernandez Romero-Gonzalez was charged with engaging in lewd conduct as an authority figure and inappropriately touching students. Romero-Gonzalez was working as a Spanish teacher at Innovation Middle School in Orlando.

The Orlando Police Department explained that they were informed about the allegations in April. After weeks of investigation, they found cause to take the educator into custody.

Four female students witnessed the inappropriate incidents and told detectives, according to an arrest report obtained by FOX 35 Orlando. They told detectives that they were victimized as well.

GEORGIA COPS SHOOT 2 PEOPLE WHO ALLEGEDLY ATTEMPTED TO TAKE A MAN'S DAUGHTER AWAY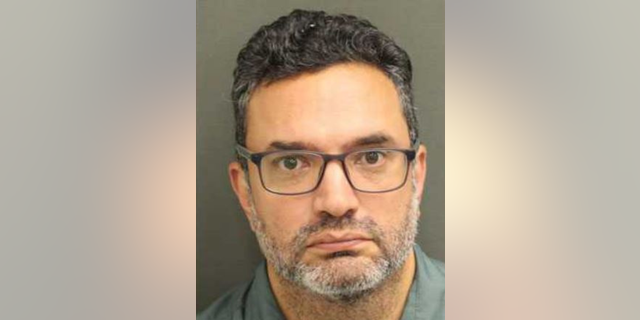 Romero-Gonzalez was reportedly placed on administrative leave on April 12.
According to WESH, witnesses allegedly noticed Romero-Gonzalez inappropriately touching students' hips, shoulders and buttocks.
The teacher is also accused of suspiciously videotaping students, as well as hugging them too frequently.
FLORIDA MAN ACCUSED OF RANDOMLY STABBING GAS STATION EMPLOYEE LESS THAN A MONTH AFTER BEING LET OUT OF JAIL
After his arrest, Romero-Gonzalez was taken to Orange County Jail on a $40,000 bond.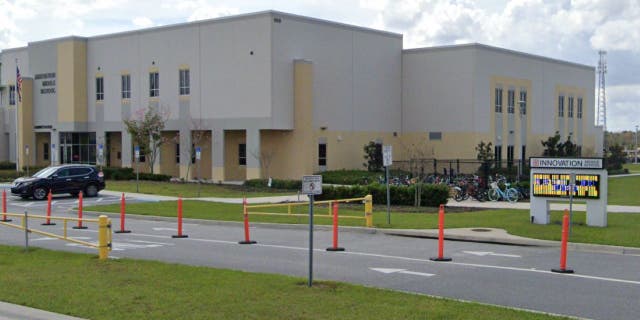 Orlando Police Department's Special Victims Unit is actively investigating the case. They ask anyone who knows about the incidents to contact them at 321-235-5300.
Fox News Digital reached out to Orlando Police Department and Orange County Public Schools for more information.