First Bud Light. Now Miller Lite embraces this bizarre new motto
Both Bud Light and Miller Lite slam their pasts by embracing woke ideology
My, how Miller Lite's advertising strategy has changed over the years.
For those just joining the conversation, Miller Lite attacked its customers, its own brand and the entire beer industry in a just-resurfaced commercial. The ad, which landed like a thud two months ago, isn't as bad as the Bud Light-Dylan Mulvaney fiasco. But it's similarly woke.
The ad was dropped in March to celebrate Women's History Month. But it didn't celebrate, it scolded. Miller Lite deployed comedian Ilana Glazer, best known for her role in "Broad City" (Yeah, I haven't seen it either.), to bash previous beer advertising. Glazer particularly went after ads that featured women in bikinis.
The one-minute, 29-second commercial claimed women should be credited with much of beer-brewing history. "Centuries later, how did the industry pay homage to the founding mothers of beer? They put us in bikinis," she said. Glazer almost spit out the word "bikinis," like it had just four letters.
She then grabbed one beer ad and walked by a whole wall filled with past beer advertisements featuring bikini-clad women. She placed that ad in a large trash bin and dropped another ad in the shredder. "Wow. Look at this s#!t! Wild!" Cue the outrage police.
MILLER LITE'S 'WOKE' APOLOGY FOR BIKINI GIRL ADS SPARKS NEW BEER INDUSTRY CONTROVERSY
Glazer made it clear that those mean men are to blame. (Aren't we, always?) "It's time beer made it up to women, so today, Miller Lite is on a mission to clean up not just their s#!t, but the whole beer industry's s#!t," she proclaimed.
It wasn't that long ago that we were told bikinis were empowering. Remember the media love fest when robust singer Lizzo appeared in a bikini. US magazine wrote about a Lizzo blog post in April, noting how, "Lizzo's fans applauded the empowering post with one writing, 'Keep up the body positivity!'"
Here was People magazine
in November: "Lizzo Exudes Bombshell Energy in New Empowering Swimsuit Selfies: 'Sex Symbol.'" "Empowering" and a "sex symbol.
Wonder how the left would react if a beer company hired Lizzo for those ads.
Never mind, we know. All those ads had more traditional images of beautiful women in bikinis. They were such "s#!t" that Miller Lite is allegedly buying them up and turning them into compost. To grow more hops. Why? They need the "beautiful fertilizer" because "That good s#!t helps farmers grow quality hops."
And they hop right from that to another woman claiming they send the result on to women brewers who "make their own really good s#!t."
The whole commercial was about Miller Lite "s#!t." Heck, that's even the abbreviation they use. The actresses say the bleeped word more than a dozen times. It appears on camera three more times as an image and another three times in type. So nearly 20 times.
In other words, the commercial was quite literally full of "s#!t."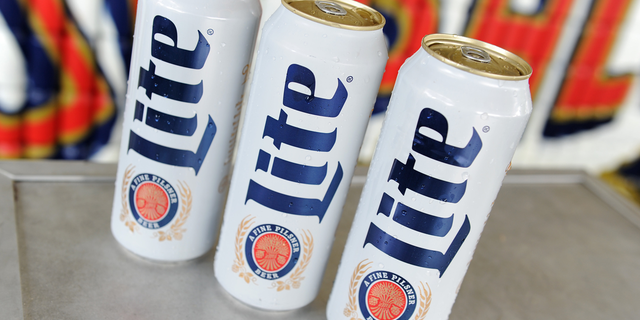 Miller Lite wasn't always such, um, fertilizer. The company used to believe in growing its business in a less graphic way.
Miller Lite competed with Bud Light to make some of the best commercials in recent decades. For Miller Lite, that meant a parade of Hollywood figures and retired sports stars appearing in humorous commercials singing the praises of the beer and making fun of themselves. Bob Uecker, John Madden, Rodney Dangerfield, Bubba Smith and Boog Powell all made memorable appearances.
There was Yankee owner George Steinbrenner and Yankee manager Billy Martin doing the classic "tastes great"/"less filling" argument. The commercial ends in a way that is reminiscent of the Donald Trump TV show, "The Apprentice." Steinbrenner says to Martin, "Billy, you're fired."
There were other memorable ads, like the "Miller Time" commercials. The slogans and songs were drilled into our brains just like the brand loyalty. ("If you've got the time, we've got the beer. Miller Beer." And if you are of a certain age, you just sang those words and the rest of the song, as well.)
Now, pick your beer brand, and it's one sneering leftist or another. Both Bud Light and Miller Lite slam their past by embracing a leftist present that leaves them little future. No one said these brands couldn't try to grow by expanding their customer bases. That's smart business.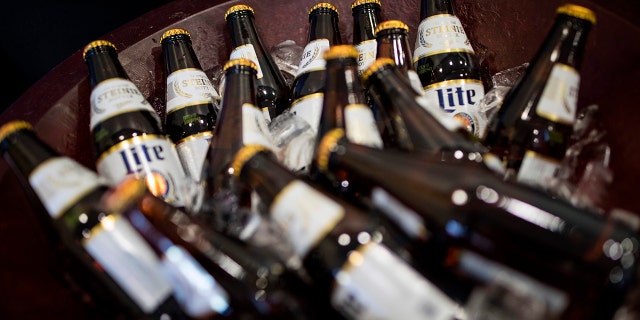 No, the marketing managers decided to do so by attacking both the beers and their customers. And their bosses went along with it.
Were Dante alive, he'd be writing about a new circle of hell, just for moronic marketers and their brainless bosses. (OK, that would need to be a very large circle at this rate.)
Those who loved Miller Lite, not just the beer, but the memories, hopefully you'll get a piece of eternity listening to Bob Uecker announcing an all-star baseball game somewhere in an Iowa cornfield.
For everyone else, remember a line from Miller Lite marketing of old: "Everything you always wanted in a beer and less."