Example set by persecuted Christians is both 'inspiring' and 'convicting,' says Pennsylvania evangelist
All believers today need to model what life in the spirit of Christ is like, says evangelist Don Shenk
As believers reflect on the lessons gained during Lent, many consider how they may more fully live out their faith each and every day.
As 1 Peter 3:18 reminds the faithful, "For Christ also suffered for sins once, the righteous for the sake of the unrighteous, that he might lead you to God. Put to death in the flesh, he was brought to life in the spirit."
This Bible verse comes from the First Epistle of Peter, a letter to a persecuted group of Christians. The epistle is believed to have been written by the apostle Peter in the mid-first century, says the website Bible Study Tools.
"The death and resurrection of Christ Jesus is foundational to Christianity," Don Shenk, director of The Tide Ministry, told Fox News Digital by email.
JESUS REPRESENTS THE HUMAN FACE OF GOD — AND HOW MUCH GOD LOVES US, SAYS MISSOURI PRIEST
The Tide Ministry, located in Chambersburg, Pennsylvania, is a worldwide Christian outreach "committed to worldwide evangelism and discipleship," according to its website.
The Bible verse from the gospel of Peter is "a concise statement of what Jesus accomplished and why," said Shenk.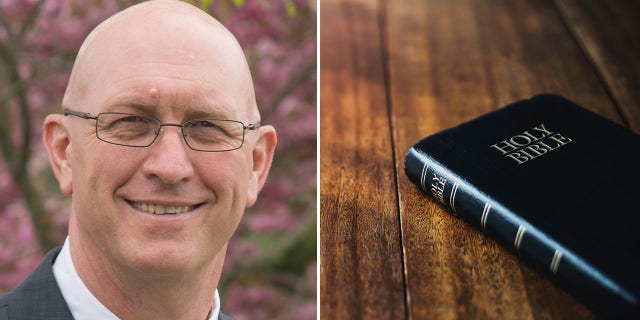 "By exchanging his unblemished righteousness for our imperfections, Jesus removed the barrier between mankind and God," he said.
Although the verse was written thousands of years ago, both its context and content are still relevant today, Shenk explained.
JESUS CHRIST IS 'RADICALLY INCLUSIVE' IN THE GOSPEL OF JOHN, SAYS MASSACHUSETTS FAITH LEADER
"This verse is set in the context of believers who risk persecution for
living out their faith
, which continues to persist throughout the globe today," he said.
"This verse also points to the truth that we all exist in both flesh and spirit," Shenk noted.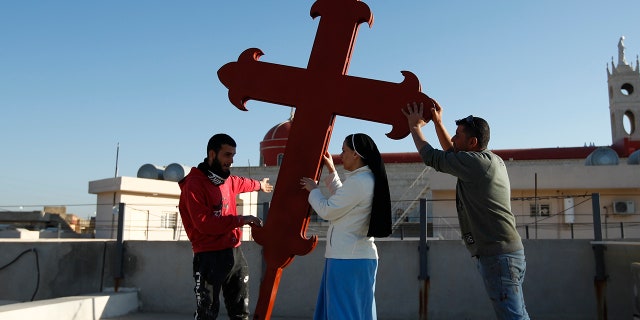 A society that turns its back on spirituality and morality "will devolve into hedonism as every aspect of life becomes guided by selfish thoughts and desires of the unrighteous mind and body," said Shenk.
While nearly every culture around the world has some sort of spiritual practice, "none of them offer the fulfillment that is found in relationship with Christ," he continued.
JESUS HAD A 'PLAN, A MISSION AND A MANDATE' THAT CONTINUED AFTER HIS RESURRECTION, TEXAS FAITH LEADER SAYS
"Experiencing life in the spirit with Christ supersedes the benefits of the physical efforts, rituals and pursuits demanded by false gods or the denial of spirituality," he also said.
This, said Shenk, is why "followers of Christ are willing to endure oppression, harm and even loss of life rather than deny their faith in the One True God."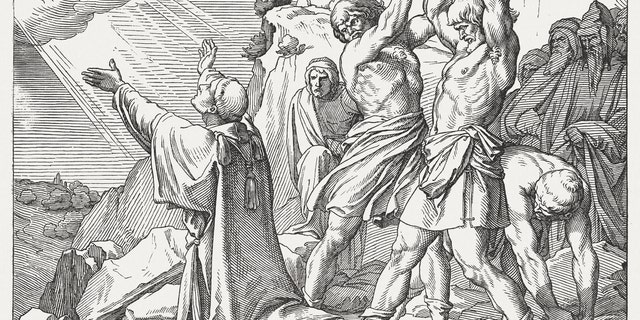 The examples of persecuted Christians, who are sometimes killed for their beliefs, are "inspiring, but can also be convicting to those of us who have the freedom to openly live our Christian faith," he said.
PEACE IS THE FIRST GIFT OF THE RESURRECTED JESUS, SAYS WASHINGTON, D.C., NUN
The verse today also serves as a warning of sorts, noted Shenk.
"From scripture we understand that we are to submit the desires of the mind and body to Christ and embrace a spiritual life guided by his word," Shenk said.
Conversely, "the prevailing attitude in American society today is one of self-expression, where individualism has become a man-made god formed by human imagination."
Christians in today's society have a mandate to "reverse that trend," he said.
CLICK HERE TO SIGN UP FOR OUR LIFESTYLE NEWSLETTER
They can do this "by modeling the hope and joy that comes from releasing to Christ our unrighteousness, and placing our highest value on being made alive in the Spirit," he also said.