Elon Musk says many Americans don't know that illegal immigrants 'from all countries' are crossing border
Trump-era border control policy Title 42 is scheduled to expire this week
Twitter owner and billionaire Elon Musk argued that the American public was not fully aware of the border crisis Monday, just days before a Trump-era control policy is scheduled to end.
"I don't think the American public understands that people from all countries are crossing the southern border, as it is so easy to do so," Musk tweeted Monday.
Musk was responding to a video that purportedly showed the Texas Tactical Border Force deployed in advance of the end of Title 42. Former President Trump and his administration used Title 42 to expel hundreds of thousands of illegal immigrants from various countries to Mexico, but that policy has only days left before it expires.
MIGRANTS SURGE BY US-MEXICO BORDER AHEAD OF TITLE 42 EXPIRATION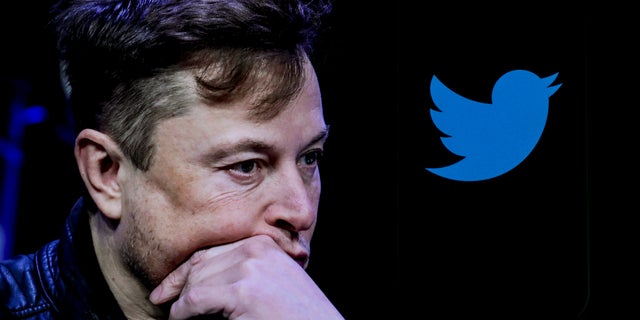 Assuming a court order doesn't interrupt the process, Title 42 will lapse on May 11 at 11:59 pm.
The news has been met with a clear response at the southern border, as tens of thousands of migrants are reportedly surging at the U.S.-Mexico border ahead of Title 42's expiration.
In the Texas border city of El Paso, about 2,200 migrants are currently camped or living on the streets a few blocks from major ports of entry that connect El Paso with the Mexican city of Juárez. The city is prepared to open up shelters next week if needed at two vacant school buildings and a civic center.
Three cities in Texas have declared a state of emergency, including El Paso, Brownsville and Laredo.
ABBOTT ACTIVATES 'TEXAS TACTICAL BORDER FORCE,' 545 MORE NATIONAL GUARDSMEN DEPLOYED BEFORE TITLE 42 EXPIRES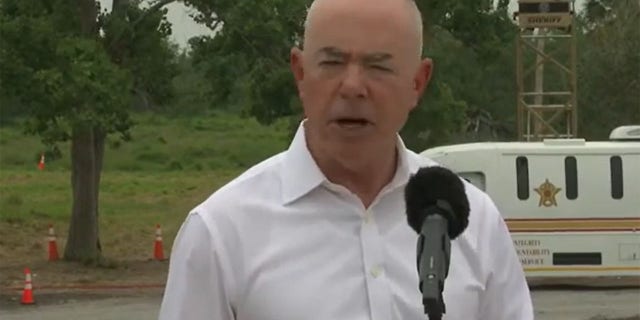 El Paso mayor and Democrat Oscar Leeser is also warning that an "unknown" number of illegal immigrants will cross the border as Title 42 ends.
"We are getting prepared now for the unknown. The unknown is how many people will come here," El Paso mayor Oscar Leeser told reporters this month, according to
The New York Times
.
"Federal immigration laws are broken, and they didn't break during this administration or the last administration," Leeser said. "We have to figure out where we are heading. There is no light at the end of the tunnel."
MAYORKAS RIPPED FOR SAYING THERE ARE 'ORDERLY PATHWAYS' TO ENTER COUNTRY LEGALLY: 'THAT'S FOR SUCKERS'
Biden border czar Alejandro Mayorkas has continually defended his part in the border crisis after criticism from Republicans and Democrats.
Mayorkas said Sunday that illegal immigration is a "decades-long problem" that "hasn't been fixed since the '90s" and also claimed that "[t]he border is not open" during a recent press conference in Brownsville, Texas.