DeSantis fundraises for Daniel Penny, who faces manslaughter charges in Jordan Neely death
DeSantis says Daniel Penny is 'Good Samaritan' who is being targeted by 'Soros-Funded' District Attorney Alvin Bragg
Florida Gov. Ron DeSantis is fundraising for New York City Marine veteran Daniel Penny, who faces criminal charges for the death of Jordan Neely, a homeless man who witnesses and prosecutors say had been "making threats and scaring people" on the subway.
Penny, 24, was arraigned in Manhattan Criminal Court Friday and faces charges of second-degree manslaughter after he put Neely in a fatal chokehold. Lawyers for the defense argue Penny acted to protect himself and other passengers who were being threatened.
DeSantis on Friday shared a fundraiser for Penny's legal defense, calling him a "Good Samaritan" and criticizing Manhattan District Attorney Alvin Bragg as a "pro-criminal" and "Soros-Funded" prosecutor.
"We must defeat the Soros-Funded DAs, stop the Left's pro-criminal agenda, and take back the streets for law abiding citizens. We stand with Good Samaritans like Daniel Penny. Let's show this Marine... America's got his back," DeSantis tweeted.
NYC MARINE VETERAN CHARGED IN DEATH OF MAN 'MAKING THREATS AND SCARING PASSENGERS': PROSECUTORS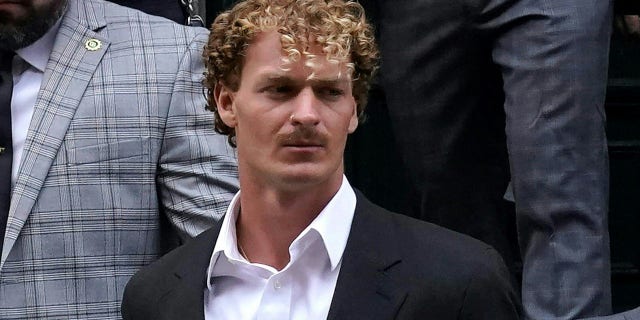 He tweet linked to a GiveSendGo page set up by Raiser & Kenniff, P.C., the law firm representing Penny.
"Funds are being raised to pay Mr. Penny's legal fees incurred from any criminal charges filed and any future civil lawsuits that may arise, as well as expenses related to his defense," the fundraiser description reads. "All contributions are greatly appreciated. Any proceeds collected which exceed those necessary to cover Mr. Penny's legal defense will be donated to a mental health advocacy program in New York City."
The GiveSendGo campaign raised $853,213 at time of publication, with more than 18,000 donors.
MARINE VETERAN TO BE CHARGED BY MANHATTAN DA IN JORDAN NEELY SUBWAY CHOKEHOLD DEATH
On May 1, Penny, a 24-year-old Marine veteran and college student, put 30-year-old Jordan Neely in a fatal chokehold after what police described as an altercation on a northbound F train.
Neely was allegedly threatening passengers on the subway and having a mental episode. He was yelling and pacing back and forth when Penny intervened, tackled him to the ground and put him in a chokehold, witnesses and police said.
The city's medical examiner determined that Neely died from the compression against his neck.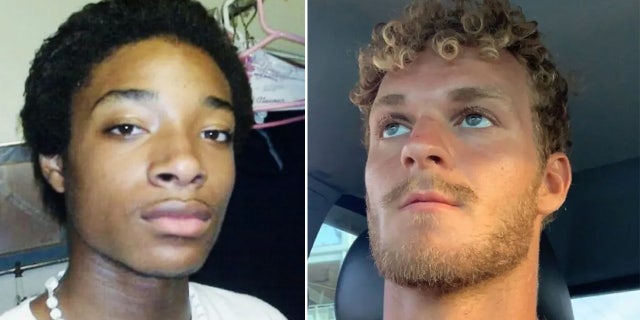 After the incident, Penny's attorneys said that Neely had a documented history of violent and erratic behavior, which was the apparent result of ongoing and untreated mental illness.
"When Mr. Penny, a decorated Marine veteran, stepped in to protect himself and his fellow New Yorkers, his well-being was not assured," Penny's attorney Steve Raiser said. "He risked his own life and safety, for the good of his fellow passengers. The unfortunate result was the unintended and unforeseen death of Mr. Neely. We are confident that once all the facts and circumstances surrounding this tragic incident are brought to bear, Mr. Penny will be fully absolved of any wrongdoing."
NYC MAYOR ERIC ADAMS SAYS 'JORDAN NEELY DID NOT DESERVE TO DIE'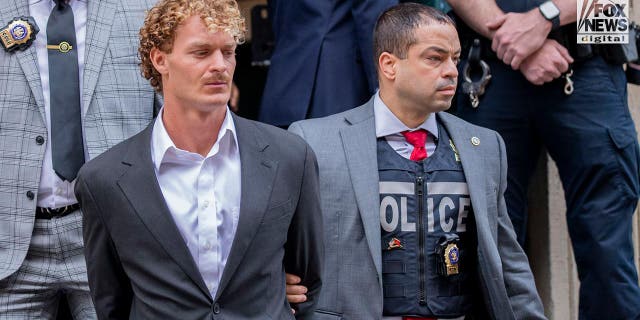 Neely's family responded to the statement issued by Penny's attorneys, saying it was not an apology or an expression of regret, but rather a "character assassination and a clear example of why he believed he was entitled to take Jordan's life."
"In the first paragraph he talks about how 'good' he is and the next paragraph he talks about how 'bad' Jordan was in an effort to convince us Jordan's life was 'worthless,'" Neely family attorneys Donte Mills and Lennon Edwards said. "The truth is, he knew nothing about Jordan's history when he intentionally wrapped his arms around Jordan's neck, and squeezed and kept squeezing."
The attorneys also said in the last paragraph that Penny suggests that the public shows indifference for people like Jordan.
"It is clear he is the one who acted with indifference, both at the time he killed Jordan and now in his first public message," the attorney's said. "He never attempted to help him at all. In short, his actions on the train, and now his words, show why he needs to be in prison."
Prosecutors said that Penny has been fully cooperative with police and the Manhattan District Attorney's Office.
A judge ordered Penny's release Friday on a $100,000 bond signed off by prosecutors and secured by bondsman Ira Judelson.
Penny faces a maximum of five to-15 years in prison if convicted. He is due back in court in July.