Democrats come out swinging with tough-on-crime stance in deep-red state as Republicans play catch-up
A group backed by the Democratic Governor's Association is launching a six-figure ad buy going after Republican Daniel Cameron on crime
Democrats spared no time going after the Republican nominee in the pivotal race for Kentucky governor following a brutal primary season, this time with a tough-on-crime stance that could widely appeal to voters in the deep-red state.
Tuesday's primary elections saw incumbent Democratic Gov. Andy Beshear, who polls show is one of the most popular governors in the country, sail to an easy victory, while Republican Attorney General Daniel Cameron endured an onslaught of negative ads and a fierce proxy battle between his party's top presidential contenders.
In a six-figure television ad buy, a group backed by the Democratic Governor's Association (DGA) called Defending Bluegrass Values is taking aim at what it's calling Cameron's refusal to address the early release of violent criminals by Beshear's predecessor, former Republican Gov. Matt Bevin.
TRUMP-BACKED DANIEL CAMERON WINS GOP PRIMARY FOR KENTUCKY GOVERNOR, WILL FACE INCUMBENT DEMOCRAT ANDY BESHEAR
"When former Gov. Matt Bevin gave more than a dozen violent criminals early release from prison, Attorney General Daniel Cameron promised he'd look into it," the ad, titled "Outrage," says. It references Bevin's controversial pardons of a number of criminals convicted of murder and rape in 2019 as he prepared to leave office.
"But for three years, Cameron has refused to appoint a special prosecutor, even as some of the criminals were arrested for new crimes. Cameron passed the buck, and Kentucky got hurt," the ad says.
Bevin was narrowly defeated by Beshear in Kentucky's 2019 gubernatorial election, the same year Cameron won his race for attorney general. Upon entering office, Cameron said the pardons were something his office would look into.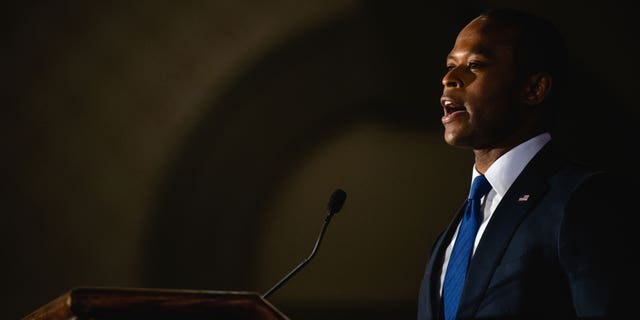 BLACK REPUBLICAN RIPS LIBERAL PAPER'S 'RACE BAITER' CARTOON DEPICTING HIM WITH LIGHTENED SKIN, BACKWARD HAT
Cameron did ask the FBI to investigate the pardons in 2020, including one that was alleged to be "improperly" issued because the family of the man receiving the pardon gave money to Bevin's campaign. Bevin denied the donations had anything to do with the pardon, and the FBI has not said whether there was any wrongdoing on his part.
A number of the criminals who received pardons from Bevin were arrested again.
"If Daniel Cameron covered for Matt Bevin's appalling and corrupt pardons of violent criminals — even as some of these criminals were getting arrested again — why would Kentuckians trust him as their governor?" DGA communications director Sam Newton told Fox News.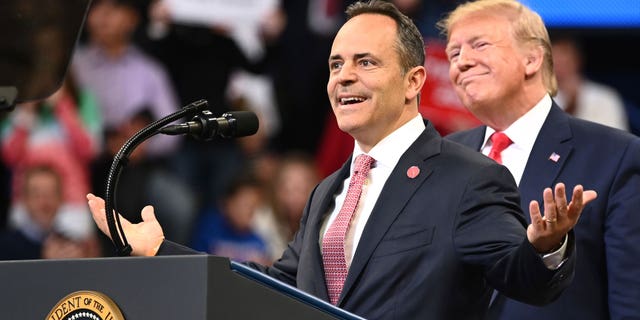 "Instead of passing the buck again, Daniel Cameron must finally answer for why he sided with Bevin and his cronies instead of Kentuckians by refusing to get to the bottom of this dangerous scandal."
Republicans are viewing the race between Cameron and Beshear as a prime flip target considering Beshear is one of the nation's few Democratic governors of a red state and the only Democrat holding statewide office in Kentucky other than his lieutenant governor, who ran on the same ticket.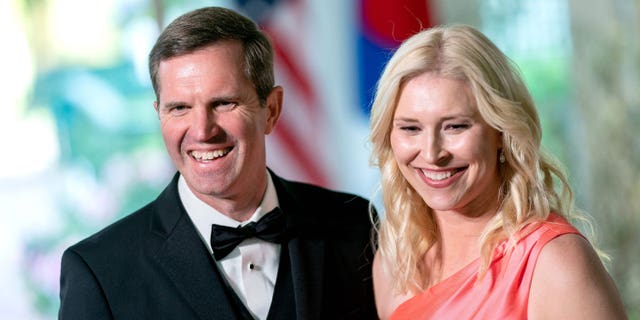 The GOP has its work cut out for it, however, as it tries to refocus its attention from the contentious primary toward the general election.