Cruz's Democrat challenger for Senate says campaign raised more than $2 million in 36 hours
Rep Colin Allred is a House Democrat and former professional football player
The House Democrat challenging Sen. Ted Cruz, R-Texas, for his Senate seat next year claims he raised more than $2 million in the first 36 hours since launching his campaign.
Rep. Colin Allred, D-Texas, said on Thursday night that his new Senate campaign set a new record for the 2024 election season – kicking off what is likely to be a pricey race.
"I've been a part of some incredible teams in my life, but y'all have helped me raise over $2 million in just 36 hours since I announced my campaign to represent all Texans," Allred wrote on Twitter. "Together, we set a record for this cycle raising the most in the first day of a Senate campaign."
Cruz is running for his third term to represent the Lone Star State in the Senate.
CRUZ TELLS FOX NEWS HIS 2024 RE-ELECTION WILL BE A 'FIREFIGHT'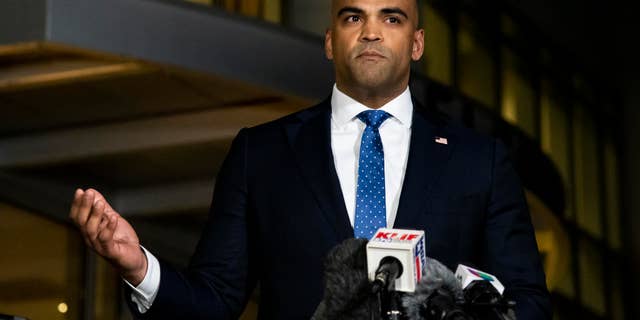 Cruz's 2018 re-election bid was among the most closely-watched and expensive races in the country at the time. Democrat rival Beto O'Rourke had raised more than double the cash Cruz had, bringing in more than $80 million compared to the conservative Republican's roughly $39 million. Cruz eked out a narrow victory of just over 2%.
Allred is the first major challenger Cruz has for an election that is about a year and a half away. Before being elected to the House of Representatives in 2018, Allred was a professional football player who spent four seasons with the Tennessee Titans between 2007 and 2010.
BLUE TO RED: FOUR SENATE SEATS THE GOP AIMS TO FLIP IN 2024 TO WIN BACK THE MAJORITY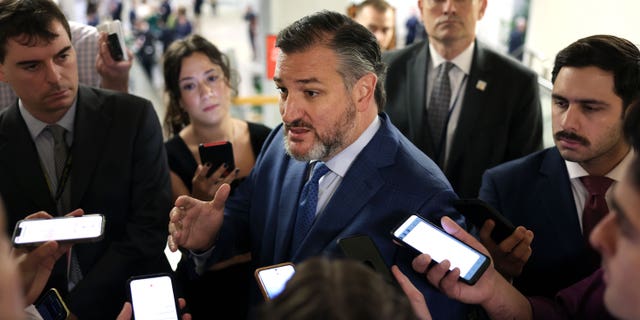 His first campaign ad, released this week, opens with Allred standing on a football field, referencing his athletic career before diving directly into the Jan. 6, 2021 riot at the U.S. Capitol.
"When I left the NFL, I thought my days of putting people on the ground were over. Then January 6 happened," Allred said before cutting to clips of the mob storming the Capitol that day.
WHO CAN BEAT MANCHIN IN WEST VIRGINIA? REPUBLICANS AREN'T SURE YET
"I texted my wife, 'Whatever happens, I love you.' Then I took off my jacket, and got ready to take on anyone who came through that door," he said. "And Ted Cruz? He cheered on the mob… then hid in a supply closet when they stormed the Capitol. But that's Ted for you – all hat, no cattle."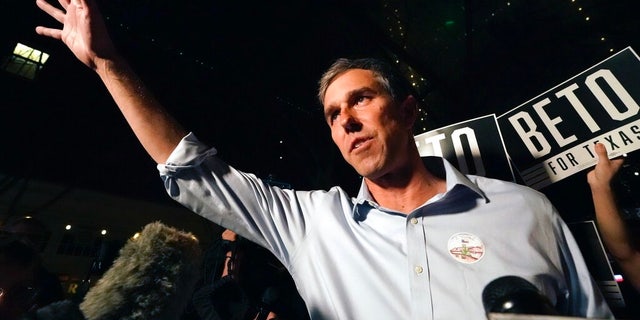 He also accused Cruz of caring only for himself, adding, "We don't have to be embarrassed by our senator. We can get a new one."
While his $2 million haul is significant, Allred will need to keep the aggressive pace up. Cruz began the cycle with $3.3 million in cash on-hand, while bringing in an additional $1.2 million in the first quarter of this year.
Representatives for Cruz pointed Fox News Digital to the latest episode of the senator's podcast in which he addressed his rival's statement directly.
"They're going to flood the state with cash trying to turn Texas blue," Cruz said. "He's raised over $2 million in a day and a half. That is indicative of the tidal wave of cash that is going to come in. Look, if you're a leftist, if you're a Marxist, if you're an anarchist, if you're an Antifa terrorist in Manhattan, in San Francisco, in Chicago, you're giving money to this guy. They all are."