Child accidentally hangs herself in amusement park inflatable while staff stared at phones: Report
According to a Ukrainian news outlet, employees watched and did nothing
A child in Ukraine died after she accidentally strangled herself inside an inflatable trampoline on May 13.
The incident happened when the child, just 4-years-old, was playing on an inflatable trampoline at a kids' amusement park in Mykolaiv, Ukraine, and "became entangled" in the loops of the inflatable object, police said.
Serhii Shaikhet, chief of the regional police, said that the child died as a result of suffocation.
The 45-year-old owner of the inflatable trampoline was detained in connection with the incident.
DISNEY WORLD BRAWL: DISAGREEMENT BETWEEN FAMILIES OVER PICTURE LEADS TO FIGHT, OFFICIALS SAY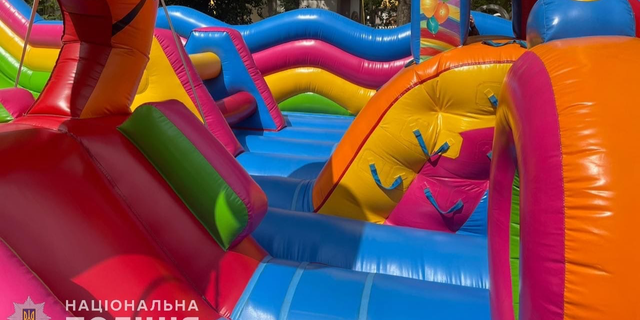 Natalia Kuchynska, who was about to become the godmother of the 4-year-old girl, told Ukrainian news outlet TSN that three employees were on their phones when the incident happened.
FLORIDA JUVENILE DETENTION CENTER SECURITY GUARD CHARGED AFTER ALLEGEDLY HAVING SEX WITH 17-YEAR-OLD AT WORK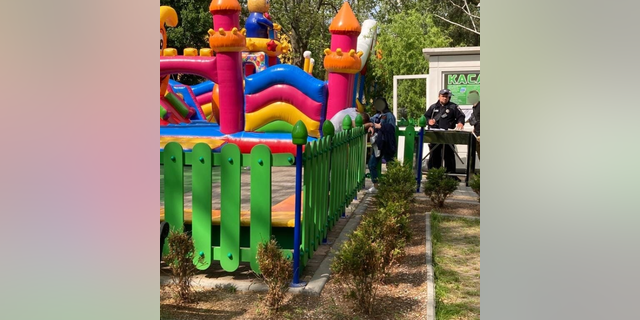 "There were three girls (employees) near the trampoline who were supposed to watch over the children. But instead they sat with their backs to the trampoline, looking at something on their phones," Kuchy
Kuchynska said that people tried to save the child, but was later pronounced dead.
Police are still investigating the incident.