'Candy cops': Food, beverage industry slam California bill that may change how favorite snacks taste
Proposed legislation would ban FDA-approved additives, potentially affecting cost, taste of popular foods
The food and beverage industry is fighting to kill a bill making its way through the California Legislature that critics argue could negatively impact the taste and cost of some of America's favorite snacks.
California Assemblymember Jesse Gabriel, a Democrat, earlier this year introduced AB 418, legislation that would ban the sale, manufacture, and distribution of products containing five specific and widely used food additives across the Golden State: red dye 3, potassium bromate, propylparaben, titanium dioxide, and brominated vegetable oil. These ingredients, all approved for consumption by the Food and Drug Administration (FDA), are used in several popular food items, especially candy.
The bill, which initially didn't include an enforcement mechanism, was recently amended to say a first violation would be punishable by a fine not to exceed $5,000, and each subsequent violation would trigger a fine not to exceed $10,000 — a change that, critics say, means taxpayer money would be allocated to fund "candy cops."
"They are literally creating candy cops in California. If the whole thing wasn't so serious it would be hilarious," said one candy industry executive who spoke to Fox News Digital. "This is not well thought out, and the consequences for business are real and widespread."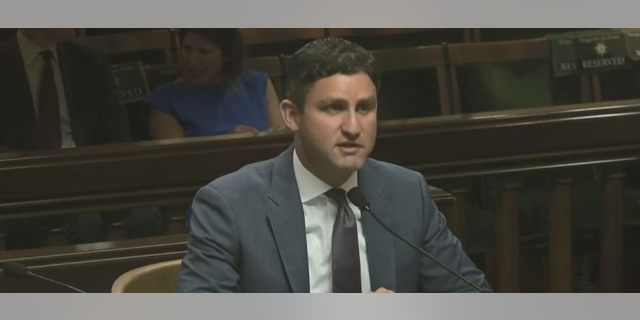 CHINA CAN 'BLIGHT' US FOOD PRODUCTION, EXPERT WARNS
The executive explained that the food industry is focused on lobbying to stop Gabriel's bill but said it hopes to "get to the table" with advocates supporting the measure to discuss "practical and pragmatic perspectives." That being said, the executive characterized the legislation as arbitrary and ultimately counterproductive.
"There's no scientific basis for this bill. An assemblyman in California with no regulatory expertise was sitting in his office and came up with a list seemingly at random," said the executive. "All the ingredients are deemed safe and acceptable for food. Banning them has significant consequences within the food industry."
When asked to elaborate, the executive said that a significant amount of research and development would be required to find a substitute "if that's even a possibility" and that many of these ingredients relate to "function, but function is important to taste and texture."
"There are preferred ingredients and flavors," said the executive. "When you propose to ban some of these, those formulas have to change, which will ultimately matter to consumers."
The National Confectioners Association recently signed onto a coalition letter with other organizations that represent manufacturers, distributors, and retailers of food and beverages describing how both the federal government and the state of California have several laws and regulations that require removing chemicals from foods, attaching warning labels, and checking alternatives if those food additives are deemed unsafe or expose consumers to allergies. They argue an outright ban would undermine the regulatory review process for various chemicals, including some of these targeted in Gabriel's bill.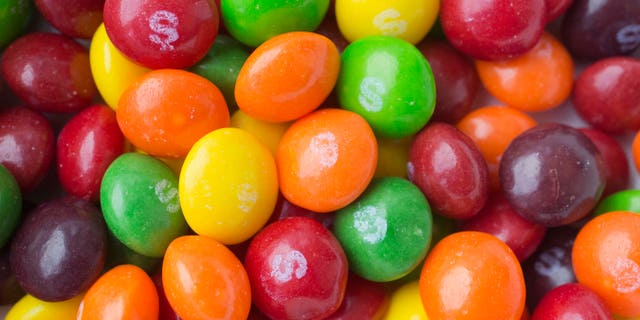 CALIFORNIA PROPOSES BILL TO BAN SOME FOOD PRODUCTS WHILE NUTRITIONISTS FRET ABOUT 'GROSS' INGREDIENTS
"The food safety process is active and should be allowed to continue the appropriate review of
these five and all additives," the letter stated. "Several substances this bill proposes to ban are subject to petitions to these government entities initiated by many organizations supporting this measure. Scientific regulators work through these processes and make determinations to establish recognized safe thresholds. Then, when appropriate and supported by peer-reviewed scientific evaluations, they require additional labels or removal from the market … These regulatory bodies with scientific professionals have responsibility over all food additives, and these scientifically based regulatory processes should be allowed to continue without second guessing their outcomes."
However, Gabriel had a very different view of the additives, arguing they are dangerous to the health of consumers and a ban would have far less impact on business than critics claim.
"These five are the worst of the worst," Gabriel told Fox News Digital. "Each has very well documented scientific links to cancer and other significant heath harm. Plus, all five are non-essential ingredients, mainly used to improve things like appearance of food."
In 2015, for example, research published in the peer-reviewed journal Nature concluded that titanium dioxide has the potential to accumulate in a person's bloodstream, liver, spleen and kidneys.
Research from three years earlier links artificial colors to DNA-damaging genotoxicity, and in 2020, the Environmental Protection Agency reported that children who consumed the dye were more likely to be hyperactive and inattentive.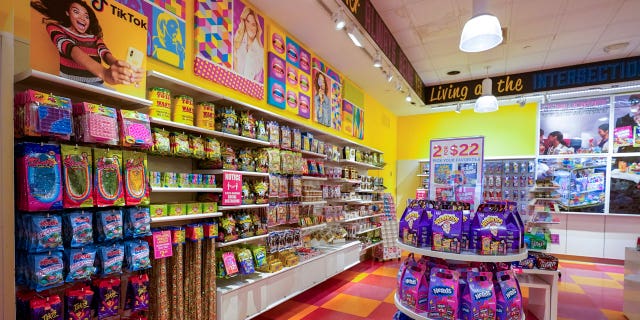 ULTRA-PROCESSED FOOD CONSUMPTION LINKED TO HIGHER RISK OF DEATH FROM OVARIAN, BREAST CANCERS: NEW STUDY
Gabriel has publicly used Skittles, which uses titanium dioxide, as an example of a product he wishes to change, noting that big name brands have begun removing some of the additives are their own, such as Pepsi removing brominated vegetable oil from Mountain Dew in 2020. He also pointed out that three of the five substances have already been banned in the European Union.
"They can't really say with straight faces that they can't make these products because companies in Europe making the same products with substitutes, and people are still buying them," said Gabriel. "It doesn't feel like an honest argument to me. This bill received bipartisan support in committee, and we don't believe banning these chemicals will drive up costs to find substitutes."
The FDA recently concluded that the "available safety studies do not demonstrate safety concerns connected to the use of titanium dioxide as a color additive," noting studies by the European Food Safety Authority "included test materials not representative of the color additive, and some tests included administration routes not relevant to human dietary exposure."
However, Gabriel argued the "real story" here is that the FDA approval process is suspect and contains loopholes.
"I always assumed the FDA was watching our back," said Gabriel. "But I learned as advocates discussed this issue that most new chemicals put into food go through a loophole where they're not being independently reviewed."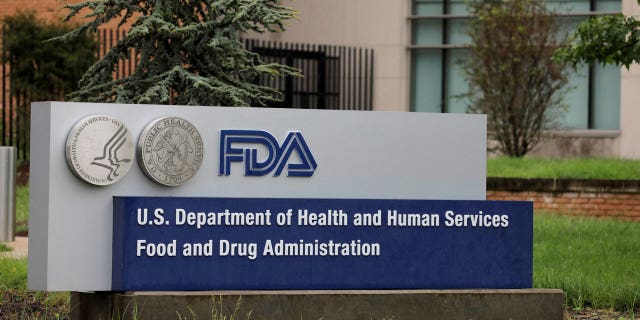 SESAME ALLERGY MOMS SOUND OFF ABOUT SHORTCUTS ON FDA GUIDELINES: 'THREATENING THE LIVES OF OUR KIDS'
The California Democrat said he's not trying to remove any products from the shelf but rather to ensure the safety of consumers — a point the candy executive wasn't buying.
"The thing that's gotten lost here is the food system in the U.S. is the safest in the world, the envy of world in terms of the rigor of our regulatory system," said the candy executive. "By and large consumers don't have to worry about food safety here, unlike other countries. There's a lot of comparisons to products in other countries but it just doesn't hold water."
Gabriel countered that he suspects some of the motivation behind opposing his bill is "inertia," as the ban would require the food industry to take the time and effort to come up with new recipes and negotiate new contracts.
"We can still make the food we love but with substitutes," he said. "The idea is to make these companies make very minor modifications to their ingredients like in Europe."