California city gives celebrity chef José Andrés an exemption for his restaurant to use gas stoves
'Zaytinya cannot compromise the caliber of its cuisine and reputation, and if SPG cannot provide gas in Building EE, Zaytinya will likely choose not to locate within the City,' the restaurant's attorney warned Palo Alto administrators
In Palo Alto, California, local administrators have given an exemption to celebrity chef José Andrés that will allow his new restaurant to use gas stoves.
"Faced with a threat of a lawsuit, Palo Alto administrators have reversed their earlier decision and will now allow the new restaurant that chef José Andrés plans to open at Stanford Shopping Center to use natural gas," Palo Alto Online reported.
Simon Property Group (SPG) originally applied to build this restaurant in 2019, receiving local approvals before the city council revised the building codes which required all new buildings to be electric. The developer installed a gas line into the building before city officials instructed that the building would have to be updated to the new code.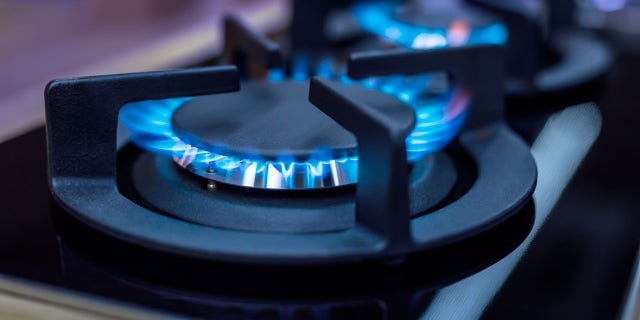 BIDEN ADMIN'S WAR ON HOUSEHOLD APPLIANCES WILL CAUSE HIGHER PRICES, DIRTIER CLOTHES AND DISHES, EXPERTS WARN
"SPG is confident that the enforcement of the new Reach Code in this context is legally defective and unconstitutional, and SPG is thus prepared to take all actions necessary to enforce its legal rights to employ gas facilities within Building EE," SPG Group, LLC, attorney Anna Shimko wrote to the city.
The attorney continued by arguing how it would alter the "caliber" of the food and would force the five-star restaurant to change its menu.
"Without a gas connection and appliances, Zaytinya would be forced to alter its signature five-star menu, which it is unwilling to do," Shimko wrote. "Zaytinya cannot compromise the caliber of its cuisine and reputation, and if SPG cannot provide gas in Building EE, Zaytinya will likely choose not to locate within the City. This would be an unfortunate loss for the residents of Palo Alto, as well as a compensable loss for which SPG would be forced to seek redress."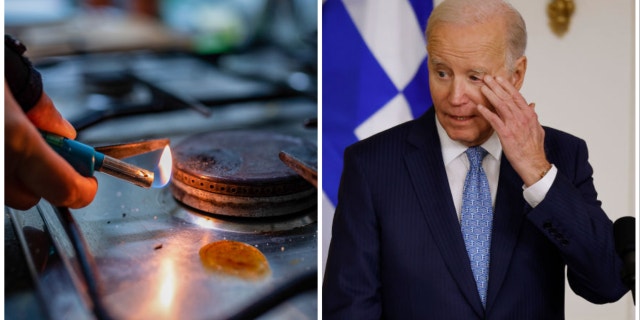 DARK MONEY GROUP PUSHING GAS STOVE CRACKDOWN HAS SIGNIFICANT FINANCIAL STAKE IN GREEN ENERGY
The debate over gas stoves ignited when the Biden Administration discussed a possible ban on natural gas stoves in homes and businesses. In January, a member of the Consumer Product Safety Commission claimed a ban on gas stoves was "on the table" because of the health risks. While it appears the Biden administration has backed off the idea, some states like New York have moved forward and banned gas stoves from being installed in new buildings.
The city of Palo Alto appears to have backed off, releasing a public statement on Tuesday.
"Building EE at the Stanford Mall is a unique situation, where parts of the project were built or under construction when the City's all-electric new construction rule went into effect," the statement read. "Due to the years-long planning effort which started in 2019, three years before the City adopted the all-electric requirement, the City and the Mall have agreed that this one project should be able to proceed with gas service consistent with the long-established project plans."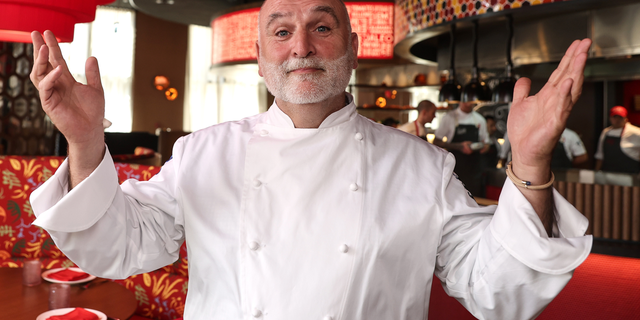 Other businesses, however, may not be so lucky.
"Except for this one-off situation, Palo Alto's all-electric requirement is being implemented for all new projects and substantial remodels. Building electrification is critical to reducing our greenhouse gas emissions," the City of Palo Alto's administration wrote. "Electric appliances and building systems provide clean and healthy environments in homes and businesses and in many respects, the new technologies perform better than the gas-emitting appliances they are replacing."
Palo Alto Online summarized the settlement and its major implications.
"The settlement agreement signed by City Manager Ed Shikada and Steven Fivel, general counsel and secretary for SPG Group, LLC, specifies that the all-electric agreement would only be waived for Building EE and not any of the other structures that are being constructed as part of the redevelopment," the outlet summarized. "In addition to Zaytinya, the building is slated to house the restaurant Dumpling City."