Brittany Mahomes posts cryptic messages as brother-in-law faces serious charges: 'I burn bridges as needed'
Mahomes initially defended her brother-in-law in April
Brittany Mahomes, the wife of Kansas City Chiefs superstar quarterback Patrick Mahomes, posted a few cryptic messages Monday as new details about her brother-in-law's case were revealed.
Mahomes shared the messages on her Instagram Stories and were screenshotted by the New York Post and others before they disappeared. Neither Mahomes, nor her husband, have spoken out about Jackson Mahomes' sexual battery case for which he was arrested earlier this month.
"As you get older you start to understand the difference between friends and associates, family and blood, business and work, love and lust, want and need. And most of all what's important and what's not," one message read.
CLICK HERE FOR MORE SPORTS COVERAGE ON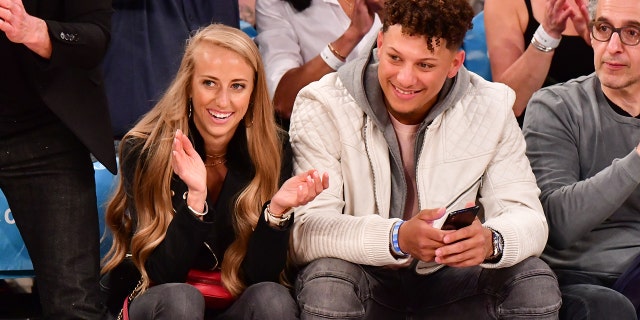 "Unfortunately, a lot of y'all met me when I lacked boundaries and was a people pleaser. Let me reintroduce myself, I burn bridges as needed," another read.
She added, "sheesh" with a clapping-hand emoji to the bottom of the second quote-pic.
Brittany Mahomes came to the defense of her brother-in-law last month before he was formally charged and arrested in the case. She was asked in an Instagram Q&A about the criticism Jackson Mahomes receives.
"They are ignorant," she responded in her Instagram Stories. "He is a human just trying to live his life and find his way and until you walk a day in his shoes (which no one ever will) you have no right to say s--- about him."
She continued, "So it's best to just shut up."
BENGALS' JOE BURROW SAYS CONTRACT TALKS 'IN THE WORKS' AHEAD OF 2023 SEASON: 'I'M PRETTY CLEAR ON WHAT I WANT'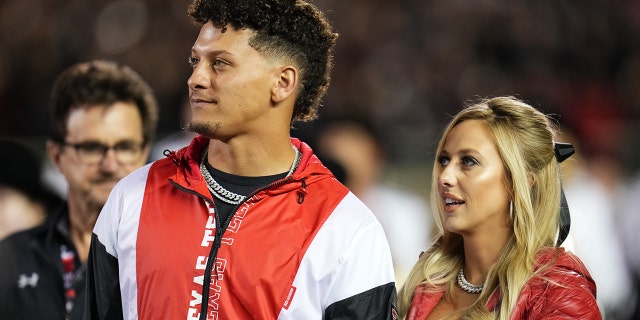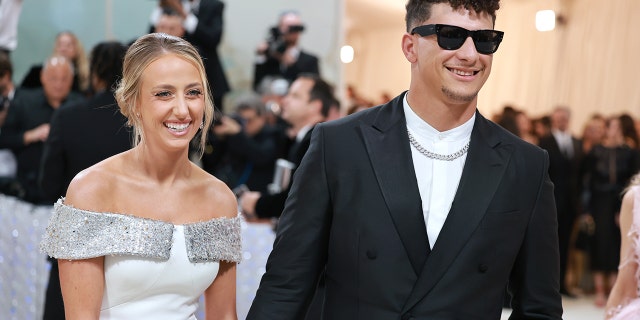 Now, she and Patrick Mahomes are silent. The two were seen at the NFL Draft in Kansas, the Met Gala in New York City, the Kentucky Derby at Churchill Downs and the Miami Grand Prix F1 race.
Jackson Mahomes was charged with three counts of aggravated sexual battery and one count of battery in Johnson County, Kansas, stemming from an incident. Mahomes posted $100,000 bond and, under the bond conditions, he and his attorney were barred from making public statements about the case.
A restaurant owner in Overland Park accused the TikTok star of grabbing her by the throat, forcing her head back and kissing her three times. Another restaurant employee said Mahomes pushed him.
Mahomes' lawyer denied the allegations in March before his client was formally charged.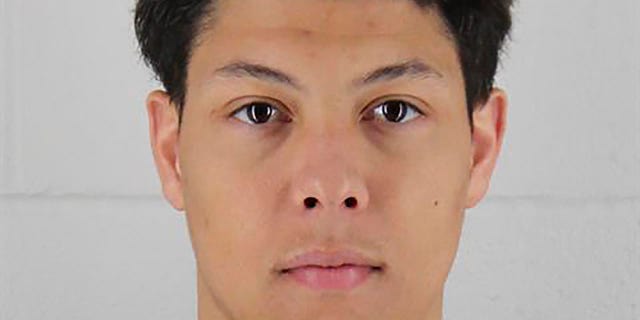 "Jackson has done nothing wrong," Davies told the Kansas City Star. "Our investigation has revealed substantial evidence refuting the claims of Jackson's accuser, including the statements of several witnesses. We have reached out to law enforcement to provide the fruit of our investigation so that they may have a complete picture of the matter."