Bills defining gender 'too narrow,' sex 'more complicated than just male or female' claims NPR
The outlet warned these laws could 'possibly subject' transgender individuals to violence
NPR knocked GOP bills defining gender as too "narrow" in a recent report, arguing that biological sex was more "complicated" than "male or female."
"These states are narrowly defining who is 'female' and 'male' in law," a report from "All Things Considered" said. "Lawmakers in Montana, Tennessee and Kansas have voted in the past few weeks to narrowly define who is 'female' and who is 'male' in state law using such terms as 'gametes,' 'ova,' 'sex chromosomes,' 'genitalia' and 'immutable biological sex.'"
"But research shows that sex can be more complicated than just male or female. Sex chromosomes can indicate one thing, anatomy can indicate something else and other genetic factors can play a role," the taxpayer-funded media outlet claimed.
NPR referenced a 2015 "Nature" article which made this argument based on intersex individuals, those whose chromosomes don't match their observable gender.
PARENTS DEFEND CHILD TRANSITIONS ON PBS: TRANSGENDER 'BEFORE SHE COULD EVEN SPEAK'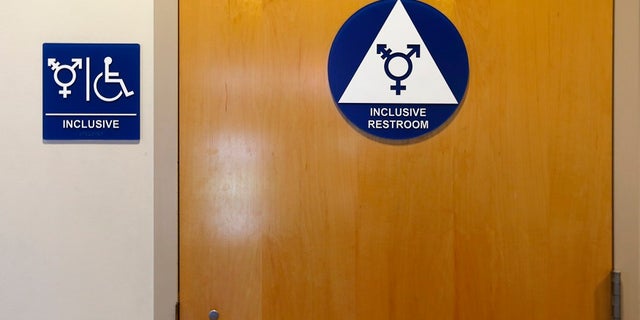 One physician has estimated as little as 0.018%, of the population is truly intersex.
NPR touted Montana's American Academy of Pediatrics chapter criticizing that state's gender-defining legislation as "scientifically inaccurate" and not "inclusive."
"Like all our patients, transgender youth deserve access to medically-necessary, evidence-based healthcare," the chapter wrote in a statement last month. "The letter released by Governor Gianforte perpetuates misleading and inaccurate information about gender affirming care that runs counter to the consensus among medical and scientific professionals. His amendments to the bill introduce further problems, including inaccurate definitions of 'male' and 'female.'"
The Kansas Women's Bill of Rights defines sex in state law based on biology, and protects womens' rights and spaces, advocates say. NPR characterized the law however as discriminatory and dangerous.
"The law essentially blocks legal recognition of their [transgender individuals'] gender identity and forces them to use the bathrooms, locker rooms and other public facilities of the sex they were assigned at birth," NPR wrote. "For transgender, nonbinary or intersex people, having identification that's incongruent with their identity could open them up to discrimination and possibly subject them to violence in unsafe situations, if they're outed."
NPR DEFENDS SEX-CHANGE SURGERIES FOR CHILDREN, FEATURES 13-YEAR-OLD ON 'PUBERTY BLOCKERS'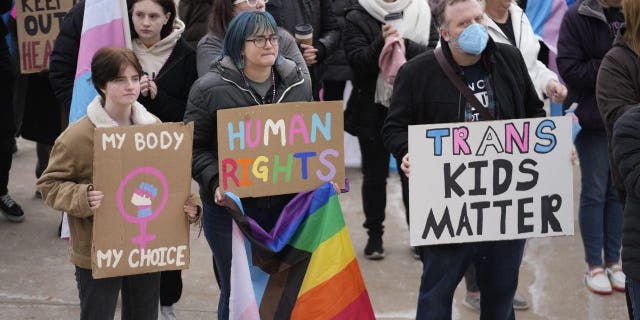 While several GOP states have introduced laws blocking "gender-affirming care" for minors Democratic-led states have done the opposite.
In Washington, a bill bypassing parental consent for transgender medical intervention was passed and awaits Democratic Gov. Jay Inslee's signature.
"An act relating to supporting youth," or Senate Bill 5599, allows host homes for runaway youth "to house youth without parental permission." Furthermore, the host homes do not need to notify parents about where their kids are or if they are getting medical interventions "if there is a compelling reason not to, which includes a youth seeking protected health services."
The "protected health care services" included "gender-affirming care," which for minors included anything prescribed by a doctor to treat dysphoria, Fox News Digital previously reported.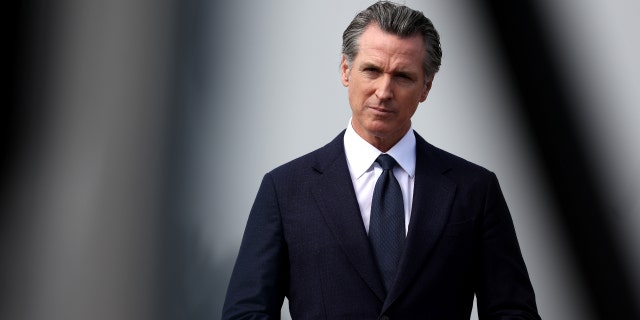 California has also introduced bills to restrict parental rights. Democrat Assembly Bill 665 would allow mental health professionals to take children as young as 12 years old away from their families so they can seek care without parental consent, leading one liberal mother to blast it as "state-sanctioned kidnapping."
Last October, Gov. Gavin Newsom, D-Calif., also signed SB 107, which blocks state officials from enforcing laws from other states that hinder access to transgender medical procedures and drugs
Kentucky's Democratic Gov. Andy Beshear also recently vetoed a bill that passed by Republican lawmakers that would have banned gender transition surgeries for minors.