Amusement park mayhem: 4 times outdoor fun descended into horrifying chaos
The National Safety Council says 1,281 people were injured because of amusement park rides in 2021
Memorial Day is the unofficial start to summer, meaning that more families will be heading back to amusement parks.
In 2021 alone, 1,281 people were involved in injuries related to amusement park rides, according to the National Safety Council.
Here's a look at some recent amusement park incidents:
Orlando FreeFall - March 24, 2022:
Fourteen-year-old Tyre Sampson died on March 24, 2022, after falling off the Orlando FreeFall ride at ICON Park in Orlando, Florida.
FLORIDA AMUSEMENT PARK RIDE STOPS MIDAIR WHILE CARRIAGES FLIP WITH UNBELTED RIDERS: 'CAN'T TRUST IT ANYMORE'
A report by the Florida Department of Agriculture and Consumer Services states that the harness of the seat Sampson was in had a proximity sensor that "was manually loosened, adjusted, and tightened to allow a restraint opening of near 7 inches."
Normally, the range is around 3 inches, according to the report.
An operating manual for the ride states the maximum passenger weight is just over 286 pounds. Sampson was 6-foot-5 and reportedly weighed 360 pounds.
In the aftermath of the incident, legislation was passed to improve ride safety, which requires the posting of signs that advise people of ride restrictions, such as maximum and minimum height and weight – something that was a focal point in Sampson's incident.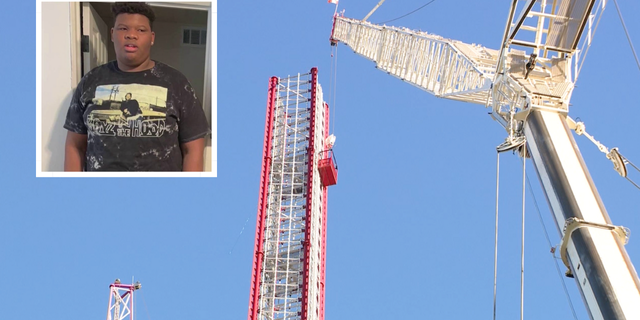 The bill requires that such signs be "prominently displayed" at the entrance of each ride.
VIDEO SHOWS AFTERMATH OF TRAIN RIDE DERAILMENT AT MISSOURI AMUSEMENT PARK THAT LEFT 7 INJURED
Ritchie Armstrong, who works for Orlando Slingshot, which operates Orlando FreeFall, told Fox News Digital in a statement that the company is pleased that the "Tyre Sampson Act" passed.
"We continue to be devoted to the safety of our patrons and have voiced our support for this legislation throughout the process in the legislature," Armstrong said.
Florida State Fair - Feb. 17, 2023:
In another freak incident at the Florida State Fair in Tampa, an amusement park ride stopped abruptly with passengers onboard on Feb. 17, leaving passengers stuck in midair as some of the carriages flipped back and forth repeatedly and some riders were left hanging upside down. The malfunction didn't cause any serious injuries.
"Oh my God. Oh my God. Oh my God," one woman can be heard saying while watching the ride stall.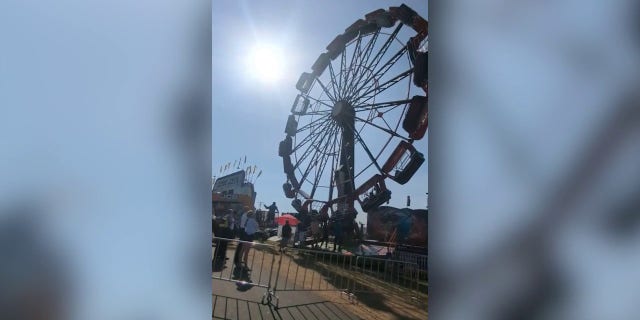 Brandi Freymuller, the individual who recorded the video, later said she was scared kids were going to fall out of the ride.
"I was originally live on TikTok, but I had to stop it because I was afraid of one of the kids falling out," Freymuller said. "There's no seat belt, no harnesses… the ride is meant to keep you on with gravity because there's nothing keeping them in the car. We thought they were going to fall out."
DreamWorks Water Park - Feb. 19, 2023:
In New Jersey, a decorative helicopter that was hanging from the ceiling fell and crashed into a swimming pool on Feb. 19.
The prop fell shortly after 3 p.m. at DreamWorks Water Park, which is part of the American Dream shopping and entertainment complex in East Rutherford, New Jersey.
Four people were injured as a result of the incident.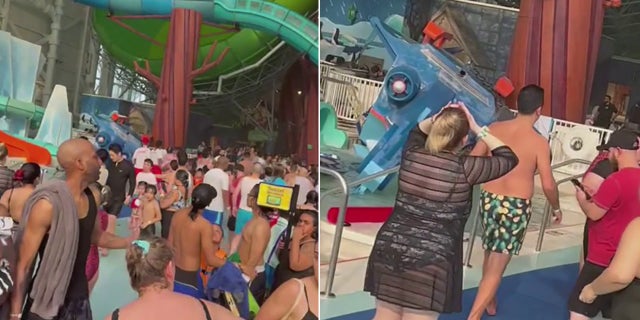 A spokesperson for the mall told FOX 5 that the "safety of our guests is our highest priority" and a "thorough investigation" into the incident would be conducted.
Silver Dollar City - Oct. 27, 2022:
A train ride derailed in at a Missouri amusement park on Oct. 27, 2022, and left six guests and one employee injured. None of the guests had life-threatening injuries.
Video from the incident shows train cars with wheels separated from their undercarriages.
At the time of the incident, an official said the train was nearly full.
"The ride had an up-to-date operating permit and Silver Dollar City is fully cooperating with the investigation," the Missouri Division of Fire Safety tweeted after the incident.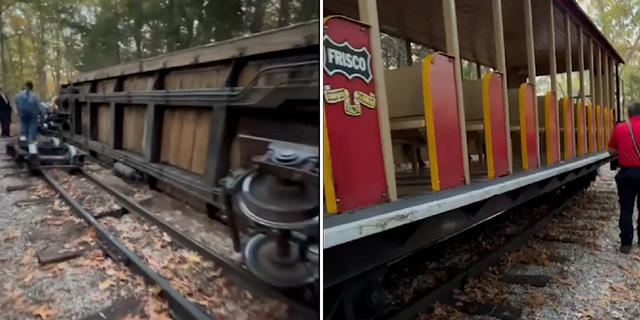 The amusement park, Silver Dollar City, said in a statement it is "wholeheartedly" supporting first responders and guests.
"Silver Dollar confirms that earlier this evening, sections of the Frisco Silver Dollar Line Steam train derailed from the track," the statement read.