Amid Title 42's expiration, this broke blue state is considering unemployment for illegal immigrants
California legislation would give some unemployed illegal immigrants $300 for up to 20 weeks with state funds
A California bill that would provide unemployment benefits to illegal aliens is set for review this week as the Golden State braces for an influx of migrants following Title 42's expiration.
SB 227, or the Safety Net for All Workers Act, would provide laid-off illegal immigrants with $300 per week for up to 20 weeks with funds from state coffers. In March, the Los Angeles Board of Supervisors unanimously adopted a resolution supporting the statewide bill.
"We cannot take people's money, take people's taxes, take people's labor and then deny them the very benefits and rights that they deserve and that they have earned," Supervisor Shamann Walton said at a protest before the board met.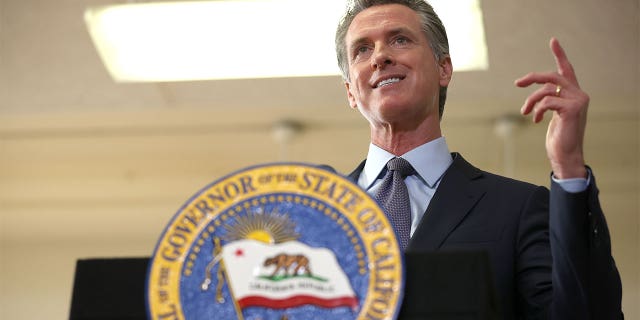 WATCH MORE FOX NEWS DIGITAL ORIGINALS HERE
Payroll taxes on illegal immigrants contribute $485 million a year to the state's Unemployment Insurance system, according to the Safety Net for All Coalition, a group of over 120 organizations across California seeking to expand welfare programs for undocumented workers. The weekly checks plus administrative expenses in the proposed legislation is estimated to cost $356 million in state funds.
"Every day, undocumented immigrants contribute to California's economic prosperity in agriculture, construction, clothing and other industries," said the bill's sponsor, state Sen. María Elena Durazo. "Yet immigrants continue to be shut out from California's economic success due to unjust exclusions from the safety net."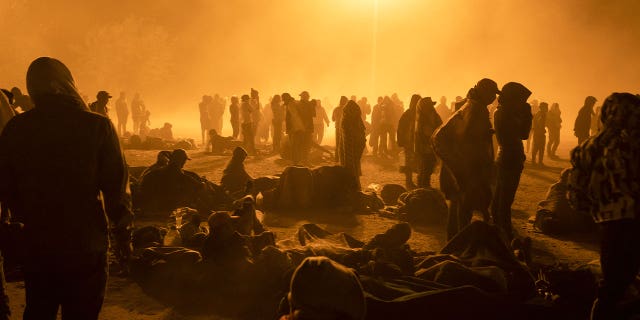 FLORIDA AG SUES BIDEN ADMIN TO STOP PLANNED MASS RELEASE OF MIGRANTS AS TITLE 42 ENDS
On Thursday the Senate Appropriations Committee will review proposed legislation that costs the state more than $50,000, which would include SB 227, and either forward a bill to the floor or bench it.
California Gov. Gavin Newsom vetoed a similar bill that passed the legislature last year, saying "the bill needs further work to address operational issues and fiscal concerns."
But California this year is experiencing significant financial strain. Newsom announced Friday that the state's budget deficit grew to nearly $32 billion, about $10 billion more than anticipated.
"This was not an easy budget, but I hope you see we will try to do our best to hold the line and take care of the most vulnerable and most needy but still maintain prudence," Newsom said.
Additionally, an influx of migrants entering the state following the expiration of Title 42, could lead to more illegal immigrants that eventually rely on unemployment insurance.
Title 42, a Trump administration era policy suspended rights to seek asylum, expired Thursday evening, bringing an influx of migrants to the border. A record 83,000 migrants crossed the border last week in anticipation of the policy's expiration, but U.S. Homeland Security Secretary Alejandro Mayorkas said border agents saw a 50% drop in the number of border crossers over the weekend.
Just south of San Diego, roughly 15,000 migrants had gathered in Tijuana last week, filling hotels and shelters or sleeping outside in a makeshift camp while waiting for Title 42 to expire in the hopes of making it into the Golden State, The New York Times reported.