Aiden Fucci's mother sentenced for tampering with evidence in cheerleader Tristyn Bailey's murder
Crystal Smith, Aiden Fucci's mother, was sentenced to jail and probation after Fucci killed teenage cheerleader Tristyn Bailey
A convicted teenage killer's mother agreed to a plea deal for tampering with evidence in Tristyn Bailey's murder in an upscale Florida community and sentenced on Friday, three days before her trial was scheduled to begin.
Crystal Smith, 37, pleaded no contest to tampering with evidence, a third-degree felony, and will spend 30 days in jail followed by five years of probation for washing blood out of her son Aiden Fucci's jeans after he killed Bailey on Mother's Day 2021.
"What the defendant did was not protecting her child. She was assisting him in avoiding responsibility for an extraordinarily vicious and merciless crime," State Attorney R.J. Larizza said in a statement.
Smith's lawyer, Matt Kachergu, said that Smith didn't know why her son's jeans were bloody when she washed them, and called her "a frantic mother trying to determine what was going on with her son," according to NBC affiliate WTLV of Jacksonville.
FLORIDA TEEN WHO FATALLY STABBED 13-YEAR-OLD CHEERLEADER IS 'BEYOND SAVING,' SAY VICTIM'S MOM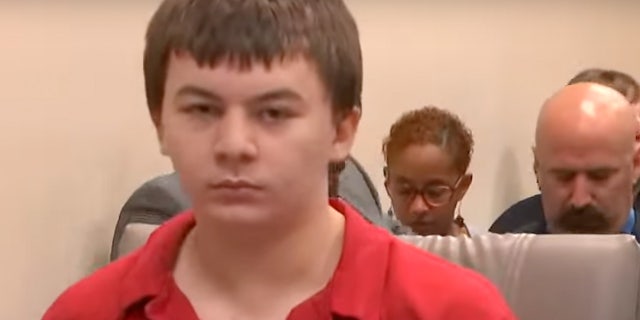 Fucci, who's now 16, pleaded guilty to fatally stabbing Bailey 114 times in a brutal murder that rocked the suburban St. Johns County, Florida, in 2021, when Fucci was 13 years old.
After Bailey went missing, Fucci volunteered to show deputies where he had last seen his classmate, and home surveillance video showed his mom picking up a pair of blue jeans from her son's room and scrubbing them in a bathroom sink.
MOTHER OF FLORIDA TEEN CHARGED IN STABBING DEATH OF TRISTYN BAILEY TAMPERED WITH EVIDENCE, POLICE SAY
Tristyn's mother, Stacey Bailey, said in an emotional victim impact statement that the choices Smith made on Mother's Day 2021 "will haunt me for the rest of my life," the Jacksonville station reported.
"I've tried to put myself in your shoes on that fateful day a thousand times, but I can't," she said, according to WTLV.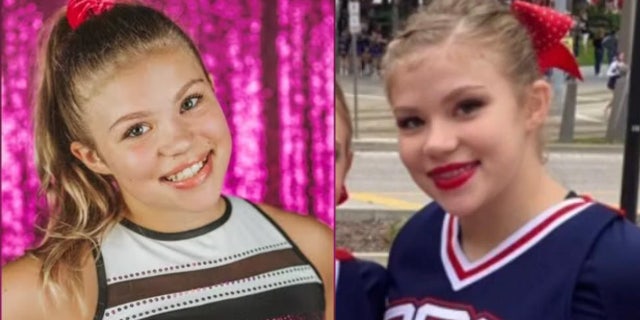 "The irreparable damage that you have caused by your actions will forever be etched in to our lives," Stacey Bailey said.
Before the plea deal, Smith could have spent up to five years in prison if convicted.
FLORIDA TEEN ACCUSED OF MURDERING 13-YEAR-OLD TRISTYN BAILEY: 'DEMONS ARE GOING TO TAKE MY SOUL'
During Fucci's sentencing, more than 50 of the young cheerleader's relatives and friends packed the courthouse.
Circuit Judge R. Lee Smith could have sentenced Fucci to as little as 40 years for stabbing Tristyn Bailey 114 times, calling the crime "heinous, atrocious and cruel."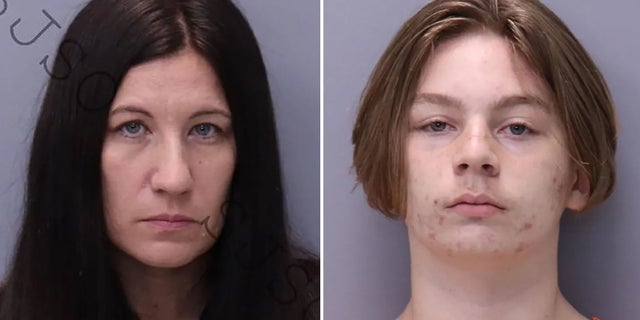 The judge described Tristyn's horrific injuries, including 49 defensive wounds, 35 wounds to her head and neck and 29 to her back and shoulder.
"Tristyn Bailey was conscious, she was aware, and she was doing everything she could to fend off this attack," Smith told the court during Fucci's sentencing.
"She suffered a painful, horrifying death from someone that she trusted. Her screams were most likely stifled by her own suffocating lungs."
The tip of the hunting knife that Fucci used to kill her broke off in her skull.
"This crime had no motive," the judge said at the time. "There was no reason. There was no purpose. It was done for no other reason than to satisfy this defendant's internal desire to feel what it was like to kill someone."