Top Swedish doctors blow whistle on trans puberty-suppressing drugs affecting children's bones: 'Experimental'
'My son shouldn't be this way at his age,' a mother whose son developed osteopenia after taking puberty blockers, said
Swedish doctors at a top medical school released a systemic review of available medical literature on providing puberty blockers to children, and said its use for treating gender dysphoria should be considered "experimental."
Doctors at the Karolinska Institute, ranked as a top 15 medical school in Europe, published an article in Acta Paediatrica on April 17, which was partly funded by an independent Swedish governmental agency tasked with assessing methods used in healthcare and making recommendations. The review analyzed thousands of studies, and focused on those without significant bias.
The doctors – among them an adviser to Sweden's medical board – concluded, "GnRHa treatment in children with gender dysphoria should be considered experimental treatment of individual cases rather than standard procedure." Puberty blockers, or gonadotropin-releasing hormone analogues (GnRHa), is a class of drugs which suppresses sex hormones by continually stimulating the pituitary gland.
BOSTON CHILDREN'S HOSPITAL DIRECTOR CALLS FOR DRASTIC INCREASE IN CAPACITY FOR GENDER SURGERIES FOR MINORS
The Karolinska Institute's systemic analysis, also led to a conclusion that GnRH analogues were found to delay bone maturation and mineral deposits, which may be only be partially restored by age 22 with cross-sex hormones. But they noted research was limited on that as well.
Doctors in Sweden have increasingly raised concerns about the safety of puberty blockers.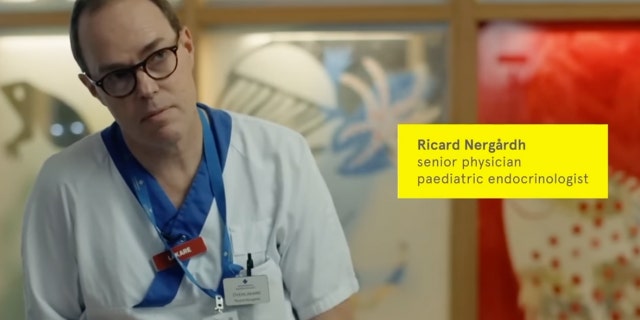 Ricard Nergårdh, a pediatric endocrinologist and researcher affiliated with the Karolinska Institute, told Swedish TV's Mission Investigate in 2021 that physicians try not to keep children on blockers for too long in order to minimize the risks of GnRH, which is also used to facilitate medical castration for some prostate cancers.
"What we call GnRH treatment is chemical castration. And it can affect mental health in an unintended, undesirable way. So it's very important that the patient and the patient's family are informed about this," he said.
SOME DOCTORS PROVIDING TRANS PROCEDURES TO MINORS CONSIDER QUITTING, RETIRING AS GOP PRESSURE MOUNTS: REPORT
"I'm very worried about it, and I think I'm not alone in that," he said about his concerns of GnRH for children.
Mission Investigate reported that a Swedish transgender boy named "Leo," who was taking puberty blockers for over four years, developed osteopenia, a condition where an individual lacks bone density, which can progress to osteoporosis and lead to bone fractures if not treated.
And at 15 years old he cannot stand longer than 15 minutes, he lives in constant pain and has a series of issues with his spine.
"My son shouldn't be this way at his age," his mother said. "He should not have to live with this."
The Karolinska University Hospital filled out a report on what happened to Leo, and followed up with findings that other children may have been exposed to serious medical injury.
The hospital then stopped providing blockers to children with gender dysphoria as a standard of practice.
The media attention led the Swedish government to begin commissioning inquiries to reassess its health recommendations. In 2022, its medical board released guidance to change its earlier policies from 2015 to a more restrictive practice of prescribing blockers and hormones to children.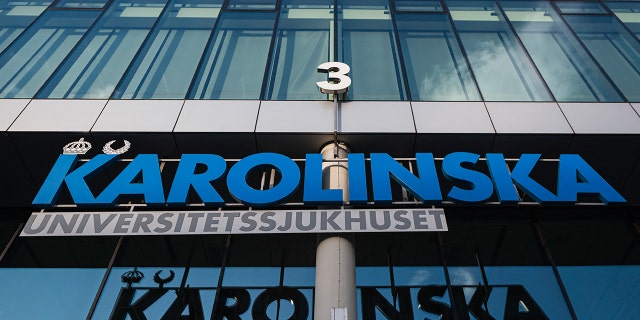 "[I]t is not yet possible to draw any definite conclusions about the effect and safety of the treatments based on scientific evidence," the board said."[T]he risks of puberty-inhibiting and gender-affirming hormone treatment for those under 18 currently outweigh the possible benefits for the group as a whole."
The guidance change was also made due to "the new knowledge that detransition occurs among young adults and the… unexplained increase in the number of care seekers, an increase particularly large among adolescents registered as females at birth."
Despite the limited research on the subject of prescribing puberty blockers to treat gender dysphoria, providers in the United States commonly refer to the drugs as "completely reversible," and stress its overall safety.
Doctors at Department of Defense military bases, for example, recently criticized the idea of "watchful waiting" on minor with gender dysphoria before referring them for hormonal treatments, calling it "conversion therapy."
WASHINGTON BILL TO ALLOW MEDICAL TRANSGENDER INTERVENTIONS ON MINORS WITHOUT PARENTAL CONSENT
"These are temporary medicines," said Boston Children's Hospital about GnRH. "[T]hey do not cause any permanent changes."
"It's like hitting the pause button," wrote St. Louis Children's Hospital. The institution went on to exemplify how GnRH is safe by stating the FDA approved it for children with precocious puberty, a physical condition in which kids, including those who can be as young as 5, begin to manifest adolescent development. This condition can be managed with GnRH in order to delay their puberty to a later, and more appropriate, timeframe.
However, what was not explicitly mentioned, is the drug is used off-label in treatment for gender dysphoria. Off-label is the practice of prescribing a drug for a different purpose than what the FDA approved.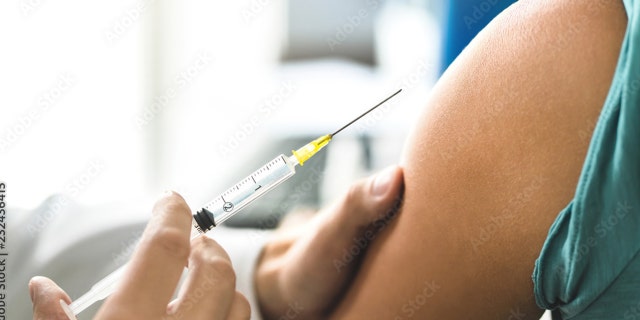 Last year, the FDA identified six cases of children taking GnRH agonists, which presented "a plausible association" to causing increased pressure around the brain which can eventually lead the organ to swell.
Proponents of blockers further argue that stopping the natural biological process can lead to better outcomes for transgender kids, since it provides families with time to consider their options, and for a child to further explore their identity before progressing to permanent drugs such as cross-sex hormones and surgeries.
However, the researchers at Karolinska could not determine the psychosocial benefit of the drugs as treatment for dysphoria based on the current scientific evidence available.
This position was similarly echoed by Dr. Nergårdh, who said, "The scientific support for the effects of the treatments and the risks of the treatment is relatively weak."
The doctors who conducted the government-funded study, concluded, "Evidence to assess the effects of hormone treatment on the above fields in children with gender dysphoria are insufficient."
About gender medical interventions for minors, Dr. Stanley Goldfarb of Do No Harm, told Fox News Digital, "The point here is that for a treatment that immutably changes these children's lives, It is unconscionable to push these treatments without a clear understanding of the long-term consequences. What we are hearing from European countries, including the latest of Belgium, is that the long-term effects do not accrue to the benefit of these children."