Tongue-tied Trump rivals can't trash their indicted tormentor
Presidential contenders are in a box, unable to criticize Trump even as he faces the prospect of a criminal trial out of fear of alienating his voters
Let's ponder for a moment an imaginary Senate race between Smith and Jones.
In the heat of the campaign, Smith gets indicted. And it's not just any indictment, but criminal charges involving funneling money to a woman who has sex with strangers.
Wouldn't Jones give a speech lamenting that his opponent lacks the moral character to be a senator? Wouldn't he say you deserve a senator who's not facing jail time?
And wouldn't Smith, after a tearful denial with his wife at his side, announce that he's dropping out of the race to fight the charges? Especially if the woman in question said in a TV interview that she was getting death threats?
CNN AND MSNBC 'NEED TRUMP' FOR RATINGS: CLAY TRAVIS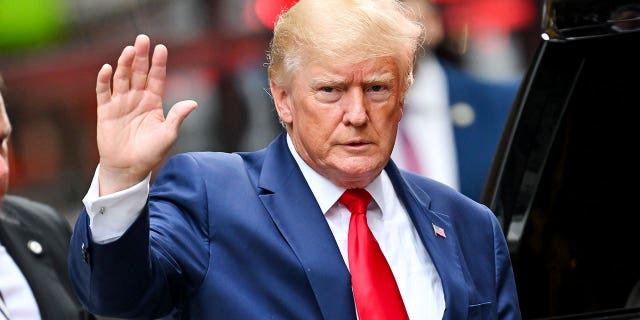 This isn't a close call: Smith's campaign would be toast.
But Donald Trump doesn't seem bound by the usual rules of political gravity.
Not only is he staying in the presidential race, but among Republicans at least, he's been surging in the polls. He garnered 54% of the vote in the latest Fox poll, which was completed before a Manhattan grand jury issued a sealed indictment ahead of today's arraignment.
But Trump's GOP rivals are not acting like Jones; they are rallying behind him.
Think about the strangeness of the situation. Ron DeSantis, Mike Pence, Nikki Haley, Mike Pompeo and the others would all love to knock the former president out of the race. Yet they're denouncing the indictment in the Stormy Daniels case.
DeSantis, who's been dropping in the polls while barely engaging Trump, even made the grandstanding move of vowing to block Trump's extradition from Florida if necessary. (It's not; Trump flew to New York yesterday and will voluntarily surrender.)
Pence, who has criticized Trump for endangering his life during the Capitol riot, called the probe by D.A. Alvin Bragg "outrageous."
Only former Arkansas governor Asa Hutchinson, who jumped into the race Sunday as a long shot, called for Trump to bow out of the race.
CHRISTIE PLANS A SLUGFEST AGAINST TRUMP – BUT CAN THAT WORK?
Now it's perfectly possible they all believe Bragg's hush-money charges are a prosecutorial abuse of power, even before we learn today what else is in the indictment.
But let's get real. They don't want to whack Trump over the indictment because they don't want to alienate his voters. They've all concluded that they can't win the nomination, let alone a general election, if MAGA supporters think they've engaged in unnecessary roughness toward their man. Much easier to beat up on Bragg – though none have gone so far as to use such Trumpian language as an "animal" or "degenerate psychopath."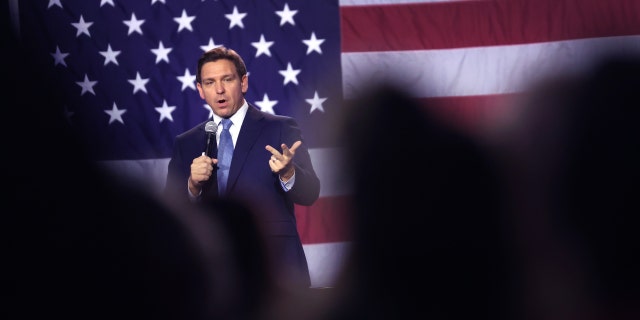 So the other contenders and would-be contenders are in a box, unable to criticize Trump even as he faces the prospect of a criminal trial. Perhaps another indictment, related to vote-tampering or classified documents or Jan. 6, would change that equation, or perhaps not.
Even likely candidate Chris Christie, whose whole rationale is that he's willing to go toe to toe with his former ally, told me: "I don't know what Bragg is thinking, to bring a seven-year-old hush money case in a borough that's overrun with crime."
Trump's dominance of the news right now – yes, even as a defendant – may be his biggest advantage. It's very hard for his rivals to get any media oxygen, except when they're asked to weigh in on the Trump case. Hutchinson admitted it's hard to break through in an MSNBC interview yesterday that was largely about Trump.
SUBSCRIBE TO HOWIE'S MEDIA BUZZMETER PODCAST, A RIFF ON THE DAY'S HOTTEST STORIES
Even the incumbent president, sticking to a no-comment stance, is being totally overshadowed as he flies around the country touting his accomplishments.
The cable networks yesterday kept their cameras trained on Trump's plane, Trump Tower and police in lower Manhattan, turning his travel into a minute-by-minute melodrama. The former president loves to be on center stage, except for the inconvenient fact that he's going to be tried in his hometown.