Think our kids can't be responsible with money? Surprising insights from a children's book author
Book for kids reveals importance of money management — developed for kids ages 6 to 11
April is National Financial Literacy Month, dedicated to bringing public awareness to the importance of understanding and using tools surrounding money and investments.
Although financial literacy is an important skill set for adults, teaching kids about handling money responsibly may be a very effective way to curb money problems throughout a lifetime.
Ellen Sabin, author of "The Nickels, Dimes, and Dollars Book: A Wise Kid's Guide to Money Matters," hopes to empower children to learn about financial fundamentals at a young age.
TEACHING TEENS ABOUT MONEY GETS NEW PUSH
The New York City-based author says she has good reason to dive into this particular topic.
"Adults don't really know how to talk about these topics, let alone model good behavior for kids," Sabin, who is also the founder of publishing company Watering Can Press, told Fox News Digital in a phone interview.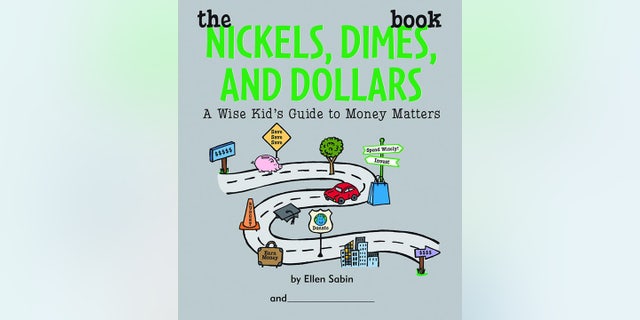 Parents should start teaching their kids about money at as young as three years of age, behavioral researchers at Cambridge University say.
FLORIDA MAY REQUIRE HIGH SCHOOL STUDENTS TAKE FINANCIAL LITERACY COURSE IN ORDER TO GRADUATE
Sabin's book, however, recommends ages 6-11 as a prime time for making kids dollar-wise.
"It's the best time to teach [children] to form good habits," she said.Kids in elementary school tend to ask questions about money, so this time can be crucial for children to absorb important information, Sabin said.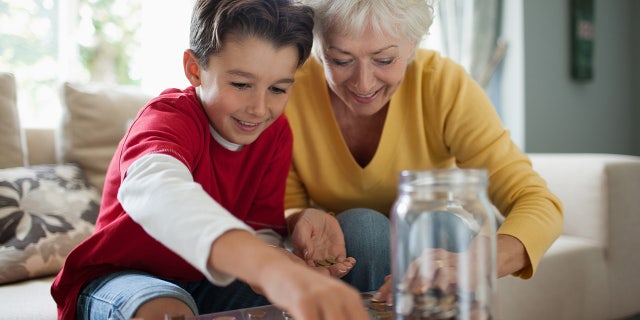 Kids are naturally curious, and this can work to a parent's advantage, she said.
"I would encourage parents to help children understand the importance of life [and] money choices, and encourage them to make good decisions."
One of the ways parents can do this is by tailoring the discussion of money to kids — and help them see why they should care about the subject.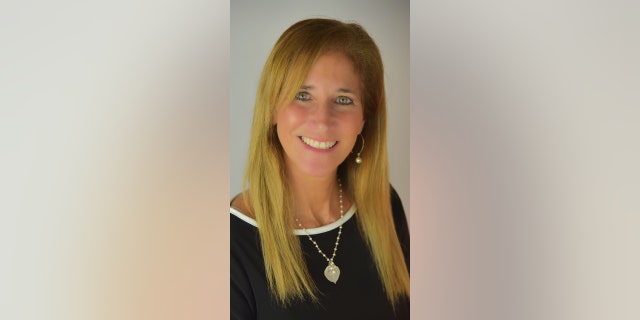 "They're not going to be thinking about saving for college or credit cards — [instead], have them pretend they're a parent and make spending decisions between 'wants' and 'needs'," she recommended.
Another way parents can help their children learn about the importance of money involves a "show-and-tell" teaching strategy.
"Those life habits could impact a child's well-being."
Discuss money at the dinner table, for example, or while walking through a grocery store, showing children exactly what they can afford within a certain budget.
DAVE RAMSEY: WE MUST TEACH KIDS THE RIGHT WAY TO HANDLE MONEY, RIGHT NOW
This allows money to be presented in a positive context and helps kids "be comfortable with it," she said.
Throughout the book, Sabin offers interactive choices for kids, such as drawing their own dollar bill and circling their own important "needs versus wants" on the page.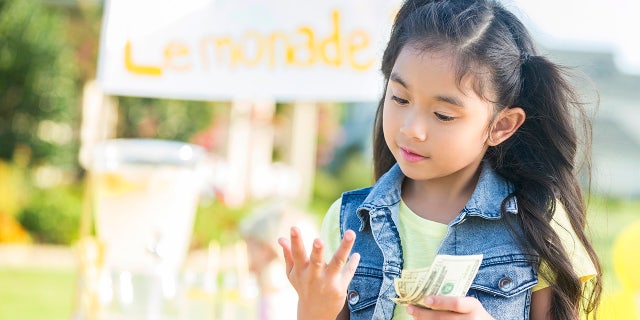 Parents should also teach their children about strong, positive work ethics — illuminating for them that working will, in return, bring pay.
"Kids enjoy making their own money — or else we wouldn't have such history of lemonade stands," she said.
CLICK HERE TO SIGN UP FOR OUR LIFESTYLE NEWSLETTER
Sabin also recommended teaching children about the power of budgeting.
The act of choosing what to spend — or not to spend — can be a powerful part of learning about money, she noted.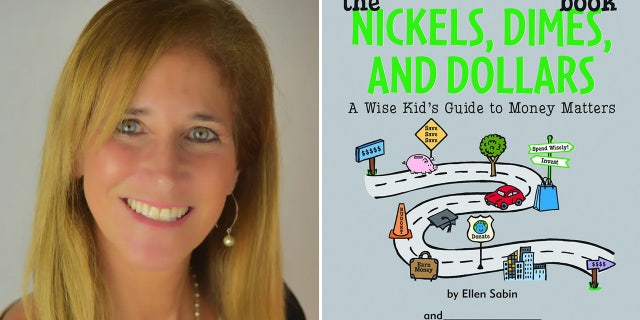 "Those life habits could impact a child's well-being," she also said.
Sabin's publishing company, Watering Can Press, has developed a variety of kids' books about topics including positive role models, celebrating differences, expanding one's understanding of the world and overcoming life's challenges, according to its website.8i
The company also offers a guide for teachers and parents on ways to go deeper when teaching children about finances.
For more information on "The Nickels, Dimes, and Dollars Book: A Wise Kid's Guide to Money Matters," visit wateringcanpress.com.