Texas lawsuit challenging Biden student loan rule transferred to more liberal court
Biden administration has previously accused conservatives of forum shopping in Northern District of Texas
A federal court in Texas that has issued several rulings favorable to conservatives sided with the Biden administration Monday in a case challenging a new Education Department student loan rule, finding the lawsuit was improperly filed there.
U.S. District Judge Mark Pittman, a Donald Trump appointee, agreed with the Justice Department that a lawsuit against new regulations for the Education Department's borrower defense to repayment program should be transferred to the Western District of Texas in Austin, moving the case away from the Northern District of Texas, a court dominated by Republican-appointed judges.
Several high-profile cases challenging President Biden's policies have been filed with the Northern District of Texas, where critics have claimed conservative groups are forum shopping for favorable decisions. The Justice Department has outright accused Texas Attorney General Ken Paxton of "judge shopping" by filing cases challenging various administration policies in the district.
DOJ TO APPEAL ABORTION CASE TO SUPREME COURT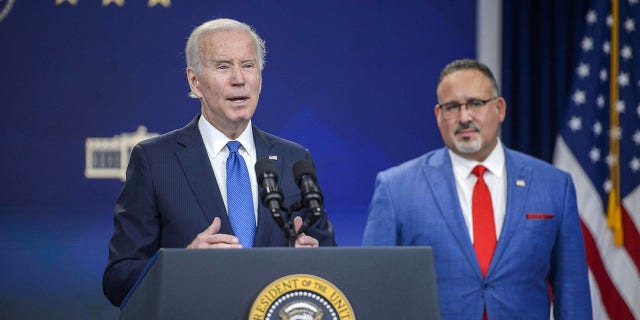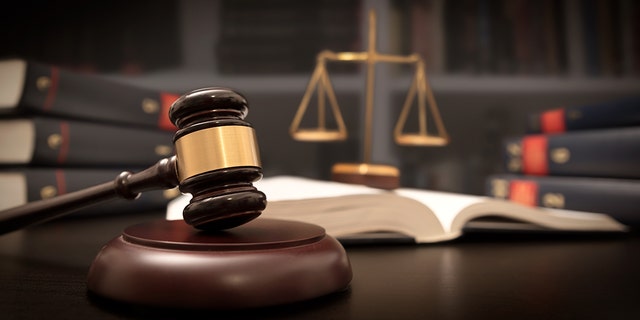 PRO-LIFE REPUBLICANS SAY FDA APPROVAL OF ABORTION PILL WAS ILLEGAL, ASK APPEALS COURT TO UPHOLD INJUNCTION
In this case, Career Colleges & Schools of Texas (CCST), a trade association representing more than 70 for-profit higher education institutions in Texas, is seeking to block the Department of Education's revision of a program that forgives student loans when a college misleads or defrauds borrowers. CCST alleges the new rules, which will take effect on July 1, are unlawful and risk creating a "crippling liability" for its member institutions.
CCST filed the case in the Fort Worth division of the Northern District court even though it has no offices or employees in the district and none of its member institutions that reside there are party to the lawsuit.
TEXAS AG PAXTON SLAMS 'SOROS-BACKED' PROSECUTOR AFTER JURY CONVICTS ARMY SERGEANT FOR SHOOTING PROTESTER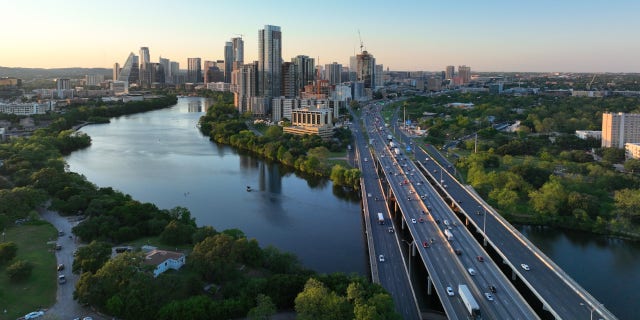 Pittman rejected the group's arguments that his court should hear the lawsuit, finding that CCST "may have an interest in assisting various burdened parties in the division, but it does not have any presence." In a six-page order, he wrote that the "venue is improper."
The Justice Department requested that the case be moved either to Austin, where CCST is headquartered, or to the federal district court in Washington, D.C. Pittman determined that the Western District of Texas is "more appropriate" to hear the case because that venue "affords some 'respect' to Plaintiff's original choice of forum — even though it was an incorrect one."
The Northern District of Texas is the destination for many conservative groups seeking to file federal lawsuits against the Biden administration.
Last fall, Pittman blocked the Biden administration's student loan debt relief program, which would forgive $10,000 in federal student loans per borrower. More recently, U.S. District Judge Matthew Kacsmaryk of the Northern District of Texas controversially halted the Food and Drug Administration's more than two-decade-old approval of the abortion pill mifepristone. Both cases are now before the Supreme Court.
The Western District of Texas has fewer Republican-appointed judges and does not share the Northern District's conservative reputation.