Technical foul on Iowa's Caitlin Clark leaves college basketball fans in disbelief during national title game
Clark put herself into the NCAA record books in the game
Iowa sharpshooter Caitlin Clark was battling foul trouble in the third quarter of the national championship game against LSU, and one call late in the period stunned fans watching at home.
Clark, who had already set a single tournament record for points and for three-pointers made in a single tournament game, received a technical foul when she pushed the ball to the baseline following a foul call on one of her teammates. It was Clark's fourth foul of the game.
The technical foul didn't sit well with basketball fans as the focus turned to the oddly officiated game.
Referee Lisa Jones explained the technical foul after the game.
"Iowa received a delay of game warning in the third period at the 7:28 mark for battling the ball away after a made basket, causing a delay," Jones said. "The second offense was when No. 22 from Iowa picked up the ball and failed to immediately pass the ball to the nearest official after the whistle was blown.
"Rule reference – Rule 10, Section 12, Article 3K. The definition of the delay can be found in Rule 4, Section 9, Article 1F, by failing to and it reads, attempting to gain an advantage by interfering with the ball after a goal, or by failing to immediately pass the ball to the nearest official after the whistle is blown."
Clark, who lit up the last two games with 40-plus points in each matchup, had 25 points through the first three quarters – all of which coming on seven three-point shots and four free throws.
IOWA COACH GIVES ONE-WORD PIECE OF ADVICE ON HOW TO GUARD CAITLIN CLARK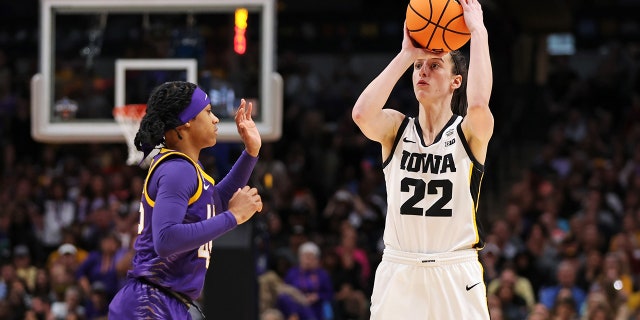 Four Hawkeyes players were dealt with four fouls heading into the third quarter. LSU led by as much as 21 points in the game.
Iowa and LSU were both looking for their first women's national basketball championship as they were both playing in their first title game.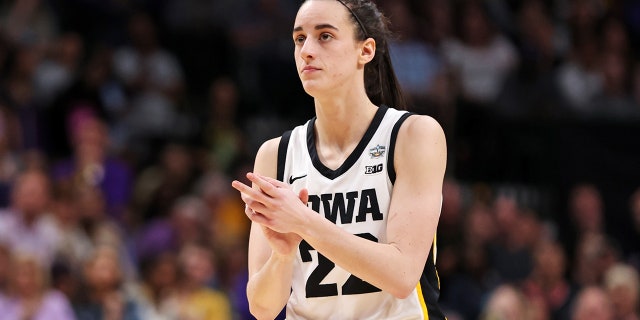 Iowa last made the Final Four in 1993 while LSU was in the Final Four from 2004 to 2008 before getting back there this season.
Clark finished with 30 points. But LSU would come away with the victory 102-85.