South Carolina family demands justice after son's killer released 16 years early: 'Criminal assistance system'
The Smalls family is working with Attorney General Alan Wilson to get Jeroid Price back behind bars
The family of a South Carolina man who was murdered two decades ago is demanding justice after the perpetrator who killed him was released from jail 16 years early.
Jeroid Price was convicted of killing 22-year-old Carl Smalls Jr. at a nightclub near Columbia in 2003. He was serving a 35-year prison sentence when he walked free under an order written by now-retired Judge Casey Manning at the request of Price's attorney.
But Smalls' family is demanding Price put back behind bars, pointing to a state law that requires convicted killers to serve at least 30 years in jail without the possibility of early release.
MOM OF SLAIN COP ENRAGED BY 'LUDICROUS' BILL TO MAKE SOME CA DEATH ROW INMATES ELIGIBLE FOR RELEASE
"The justice system, to me, is turning into the criminal assistance system instead of the criminal justice system, and we as a family were just collateral damage in this system of criminals," the victim's father, Carl Smalls, told "Fox & Friends First" Wednesday.
South Carolina Department of Corrections spokeswoman Chrysti Shain previously told Fox News Digital Price was released in March from an out-of-state prison, despite the mandatory minimum requirement under state law.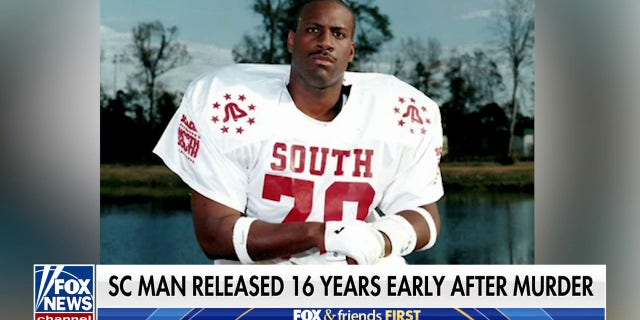 Attorney General Alan Wilson is pushing for the court to unseal the secret directive that ultimately led to Price's release from the New Mexico prison.
Manning, the judge who ordered his release, cited the fact he saved a law enforcement officer from injury or death, and he alerted prison officials of an inmate who escaped, as grounds for him to walk free.
"He absolutely should not have been released from prison, and we need to get him back behind bars as quickly as possible," Wilson said Thursday.
Smalls' mother, Lillie, said the family would have only received a robocall notifying them of the release if not for someone at Victims Services stepping in to deliver the news first.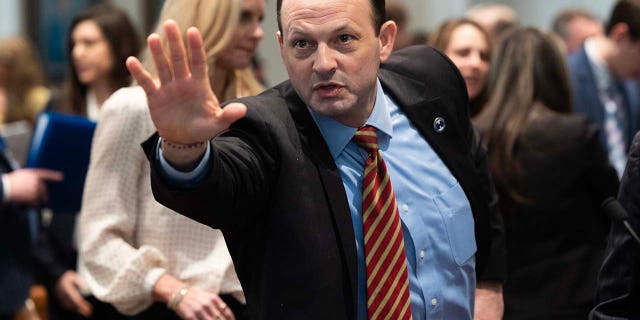 "We did receive a call," Lillie said. "It was not planned that way, but we had an employee from the victim services, and she just felt compelled to call us, and if she had not called us, we would have gotten the robo."
The family said Price's release has re-victimized them 20 years after the tragedy and has had a detrimental impact on their healing journey as they now seek justice, again, for their son and brother.
"In December 2022, we just celebrated 20 years of his passing," Adrianne, Smalls' sister, said. "We were just getting to a part of healing, and it's like the Band-Aid was ripped over a wound again."