Shania Twain talks posing nude, embracing her body, and why she's 'aging naturally'
57-year-old Shania Twain is set to kick off her 2023 tour at the end of April.
Shania Twain made headlines earlier this year for posing nude on the cover of her single "Waking Up Dreaming," but she didn't let people's reactions get to her.
"I'm just doing what I do. I only pay attention to the positive reaction, if I'm being really honest. I don't invite negativity in," Twain told Fox News Digital at the CMT Music Awards 2023 red carpet.
"I take responsibility for my decisions and once I make them, I've made them because I'm happy with them. So, it doesn't matter to me," she continued.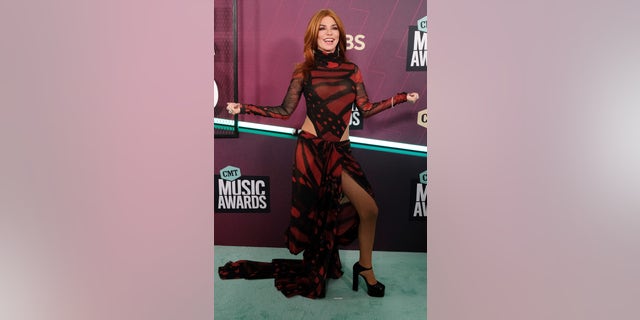 At the time of the song's release, Twain had shared her insecurities about her body, telling "Extra" that posing nude "changed everything."
SHANIA TWAIN, 57, ON LEARNING TO LOVE HER BODY: 'I AM ONLY GOING TO GET OLDER AND SAGGIER'
Now, the five-time Grammy winner is looking to be more accepting of her body for what it is.
"As we get older especially, we do tend to get more, shy or more critical of our bodies. Our skin starts sag, it's just part of growing old," Twin told Fox News Digital, adding, "I plan on aging naturally."
She continued, "…That also means being comfortable in your skin and instead of hiding it, embracing it and enjoying it."
The 57-year-old sported two different looks at this year's CMT Music Awards, showcasing her abs in a sexy cut-out gown on the red carpet before switching to a sparkly purple crop top, bra, and shorts, with black thigh high boots and a cowboy hat for the ceremony itself.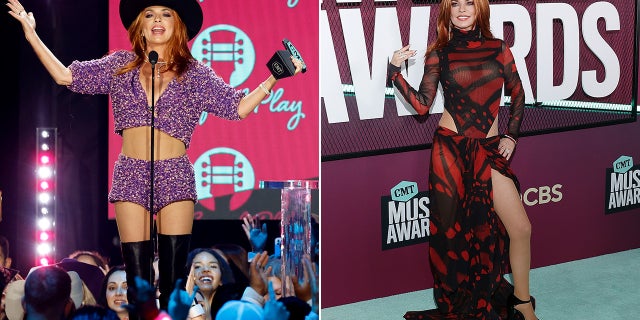 SHANIA TWAIN, CARRIE UNDERWOOD, KELSEA B=LERINI AND LAINEY WILSON HEAT UP CMT MUSIC AWARDS 2023 RED CARPET
During the ceremony, Twain was honored with the Equal Pay Award, which celebrates artists who are advocates for "elevating diverse and underrepresented voices in country music," according to the CMTs.
"It's one of these awards I'm taking kind of personally. It's a journey to, these days especially, to get equal play as a woman," Twain said on the carpet.
She also noted there's more work to be done within the genre to make it equitable.
CLICK HERE TO SIGN UP FOR THE ENTERTAINMENT NEWSLETTER
"Country music to me…is what I always understood to be a very inclusive embracing genre, and it's not the case at all right now," she said. "I don't know what's happening, but we should talk about it more."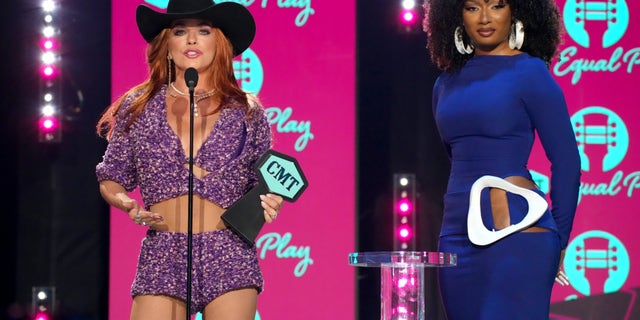 Twain also hoped the recognition she received could help others in the future.
"For me to be getting this award and being honored gives me an opportunity to support, to just turn that around and support those who are not getting an equal chance."