San Francisco-area Soros DA demands judge who rejected deal for alleged killer be disqualified from all cases
Alameda County District Attorney Pamela Price rails against Judge Mark McCannon in new video regarding triple-homicide suspect Delonzo Logwood
A San Francisco Bay Area district attorney funded by left-wing billionaire George Soros is demanding that a judge who rejected a plea deal for a suspect in a string of three killings be disqualified from that case and other criminal matters being prosecuted by her office.
In a video message shared on YouTube Wednesday afternoon, Alameda County District Attorney Pamela Price argued that Alameda County Superior Court Judge Mark McCannon "overstepped his boundaries as a judicial officer and has created a firestorm of prejudicial comments that do not, in my view, serve justice." The prosecutor did not cite specifically how.
"The judge is supposed to be an impartial referee managing cases that come before him," she said. "Because of Judge McCannon's inappropriate comments and conduct on two separate occasions, my office will file a motion to disqualify him from hearing any criminal cases being prosecuted by our office."
Last month, McCannon rejected a plea deal brokered by Price's office for defendant Delonzo Logwood to plead no contest to voluntary manslaughter in the July 1, 2008, fatal shooting of 22-year-old Eric Ford, the San Francisco Chronicle reported.
PROSECUTORS QUIT OVER SOROS-FUNDED DA'S RADICAL AGENDA AS FAMILIES VOW TO FIGHT BACK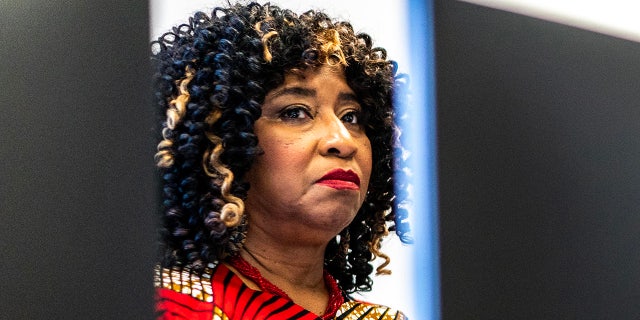 In exchange, murder charges against Logwood in the killings of Zaire Washington, 24, and Richard Carter, 30, that same year would be dropped.
During that hearing, Logwood offered an apology, saying, "Please forgive me, I'm sorry," but McCannon torched the plea agreement.
NEW CA DISTRICT ATTORNEY TO RE-INVESTIGATE POLICE SHOOTINGS, CUSTODY DEATHS IN SAN FRANCISCO BAY AREA
"You can't think an apology will make this all better. What are you sorry for if you didn't do anything?" the judge said, according to The Mercury News.
Logwood's attorney claimed the defendant wasn't apologizing for the killings and meant he was sorry over other past criminal behavior, including fraud and drug activity.
McCannon scheduled the trial against Logwood to begin April 17.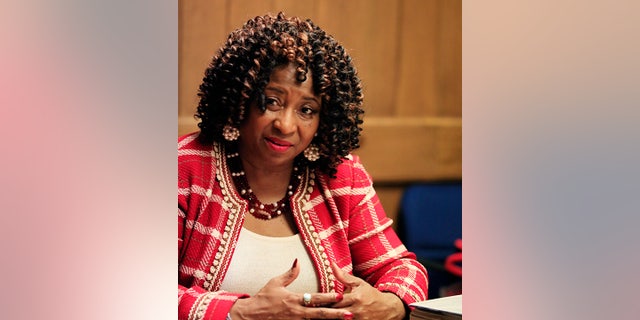 Price began her video Wednesday, saying, "The time for a change in the justice system is now. To be perfectly frank, it hasn't been easy to make changes in this office.
"There are a lot of rumors buzzing through this community. Much of it simply is not true. Some people, including reporters, are saying things that are not based on facts," Price continued. "I will always be straight with you. But I also have to let you know there are some details about cases that I just can't talk about publicly because they are open cases that are still being prosecuted.
"For example, the case involving Delonzo Logwood and two other young men. I can't talk about the evidence in that case, but I want you to know that we have reviewed the case extensively to make sure that it can be proven beyond a reasonable doubt. That's what we are committed to do in every case."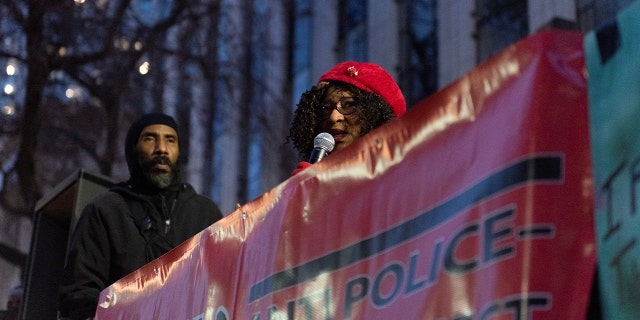 "It is against a prosecutor's ethics to try a case in the public, as some reporters are demanding that I do. I will provide more details about that case at the proper time," she said.
In a motion obtained by the Chronicle, Price argued McCannon is prejudiced against the district attorney's office, which believes it "cannot have a fair and impartial trial or hearing or any criminal procedure before this judicial officer."
"I did not go to the press and make any statements," McCannon said in court Wednesday. "Because I didn't agree with you doesn't mean I'm biased."
Price did not attend that hearing. McCannon denied the motion to remove him from the Logwood case. Logwood's attorney said he planned to appeal. The judge did not address the portion of the Price office motion referring to other criminal matters prosecuted by that office.