Rogan slams 'insane' obsession with gender of Nashville shooter: Sign of a 'civilization at brink of collapse'
Rogan scorched those outraged over the misgendering of transgender shooter Audrey Hale, 'That's a dead person who killed three children'
Podcaster Joe Rogan slammed the cultural outrage over misgendering a school shooter, and spoke with journalist Michael Shellenberger about how such ideology is a sign of civilization in decline.
A transgender shooter killed students and faculty on March at The Covenant Christian elementary school in Nashville. News outlets backpedaled on how to refer to the shooter, who was born a woman and initially reported as such, after transgender activists slammed them for misgendering or "deadnaming" the assailant.
Rogan expressed contempt and shock at how "wild" is it that many people would defend the preferred gender identity of a school shooter, "There's all these articles that came out about the misgendering of the school shooter."
"First of all, that person's dead, okay? It doesn't matter if you call it a boy or a girl, that's a dead person who killed three children and three adults in a horrific way, went into a school, and shot a bunch of people," he added.
TRANSGENDER PASTOR COMPARES TREATMENT OF 'MARGINALIZED' NASHVILLE SHOOTER TO JESUS BEING CRUCIFIED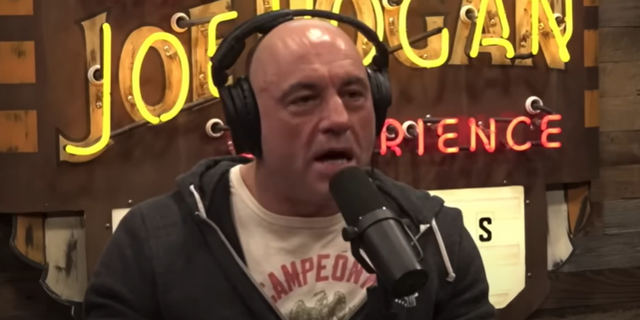 After noting the confusion and controversy about how to refer to the shooter, Rogan declared, "I think this whole thing is nonsense, I really do I think it's f------ nonsense," adding that he "doesn't give a f--- what their feeling is" about misgendering a shooter, noting that an archeologist would be able to identify the person's gender if they analyzed their skeleton millennia from now.
"What mental gymnastics we have to do for this craziness," Rogan commented on transgender ideology in the news.
Shellenberger, who was one of multiple journalists tasked with writing the Twitter Files, recounted a previous episode of Rogan's podcast, "I think you were the first one that drew attention to, like, that all this, all the confusion around sex and gender, was a symptom of civilizations in decline."
TWITTER FILES JOURNALIST TELLS ROGAN GOVERNMENT TURNED ANTI-TERROR APPARATUS AGAINST THE 'AMERICAN PEOPLE'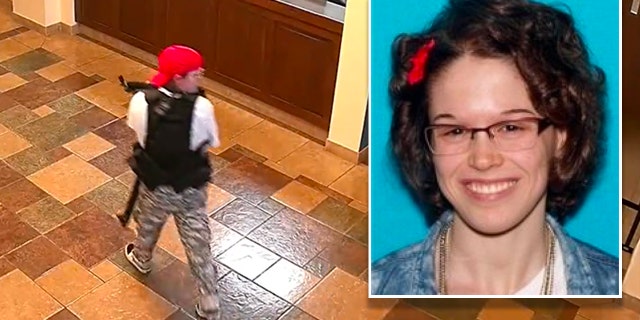 RADICAL GROUP'S 'TRANS DAY OF VENGEANCE' MOVES FORWARD IN WAKE OF NASHVILLE SCHOOL SHOOTING
Rogan credited commentator Douglas Murray for his talks on the subject, "It seems like every civilization when they're at the brink of collapse becomes obsessed with gender, and [Murray] talked about ancient Greece, in ancient Rome, and it just seems like a thing that people do when there's no real physical conflict, so people look for conflict that doesn't exist, and they find conflict in standard norms, they find conflict in societal norms."
The two spoke about how "wokeism" is like a new religion, with Shellenberger saying he heard a theory that gender is like the concept of a "soul for secular people" who are looking for something to replace the purpose and meaning that religion used to provide.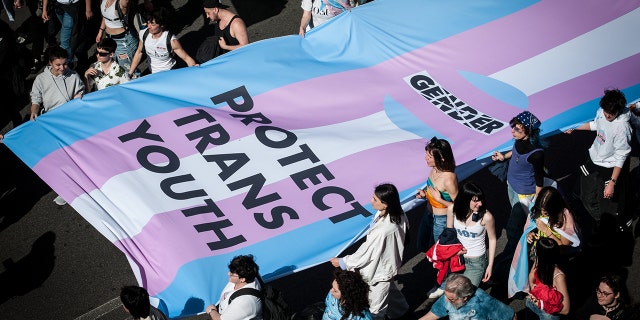 "I think all this stuff - it's sort of the end of civilization, but it's also the end of belief in religion," and brought up a recent survey noting declining values like patriotism, religion, and birthrates among Americans.
"First of all, it's terrifying, you just kinda go, 'I hope these trends are non-linear and something's going to turn around,' because otherwise it doesn't look good," Shellenberger observed, adding that it indicates that there are "elites trying to gain control over the society" and that society itself no longer has "any foundational myths."