Protesters get physical outside NYC courthouse before Trump arraignment
The confrontation took place outside Manhattan Criminal Court where former President Trump is slated to be arraigned Tuesday
A woman wearing a "Make America Great Again" hat fell to the ground after trampling an anti-Trump flag strewn across the ground near the New York City courthouse where former President Trump is set to be arraigned Tuesday.
According to photos of the chaotic scene, the Trump supporter ran across and grabbed a large banner with the words "TRUMP LIES ALL THE TIME" written on it. She then fell onto the ground and laid on the flag before she was confronted by protesters wearing shirts calling for the arrest of the former president.
The scuffles between Trump supporters and protesters came ahead of Trump's highly-anticipated arrival to the court for an arraignment hearing scheduled for Tuesday afternoon.
MOST AMERICANS SUPPORT TRUMP INDICTMENT, BUT THINK POLITICS PLAYED A ROLE IN BRAGG'S DECISION: POLL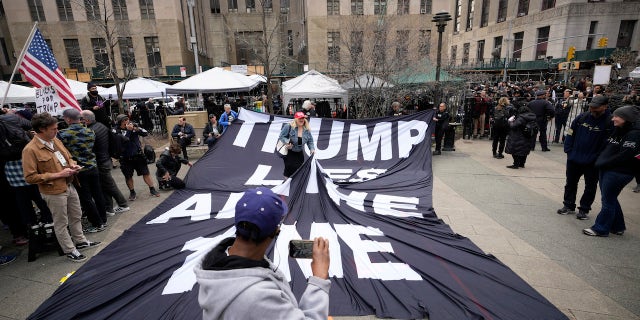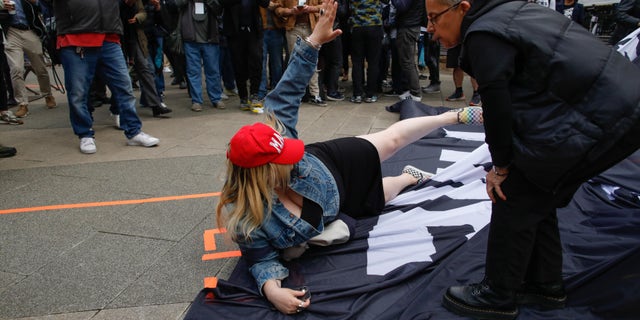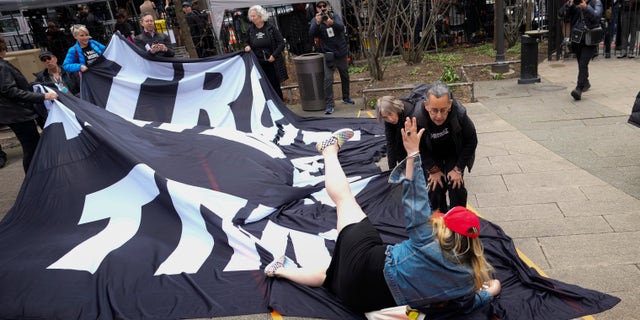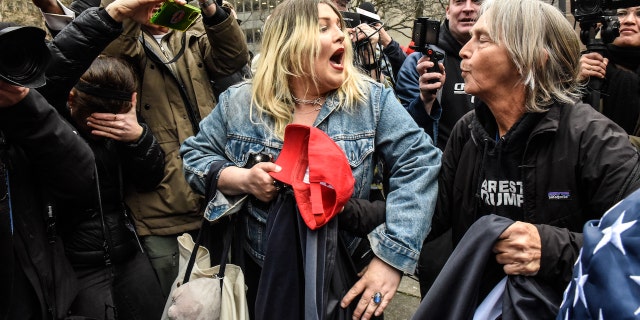 Trump was indicted by a Manhattan grand jury on Thursday as part of the Manhattan District Attorney's Office's years-long investigation into his alleged hush money payments to adult film actress Stormy Daniels and former Playboy model Karen McDougal. The indictment is expected to be publicly released after the arraignment hearing.
DONALD TRUMP CASHING IN ON INDICTMENT, AS NEWS PAYS OFF FOR HIS 2024 PRESIDENTIAL CAMPAIGN: 'WITCH HUNT'
Trump's lawyers said over the weekend that they expected to file a motion to dismiss all charges stemming from Manhattan District Attorney Alvin Bragg's investigation. And Trump said Tuesday that his case should be moved to nearby Staten Island, New York, which has a larger demographic of Republican voters compared to Manhattan.
"VERY UNFAIR VENUE, WITH SOME AREAS THAT VOTED 1% REPUBLICAN. THIS CASE SHOULD BE MOVED TO NEARBY STATEN ISLAND - WOULD BE A VERY FAIR AND SECURE LOCATION FOR THE TRIAL," Trump wrote on Truth Social .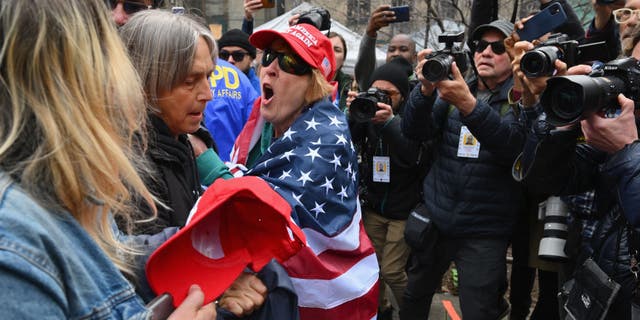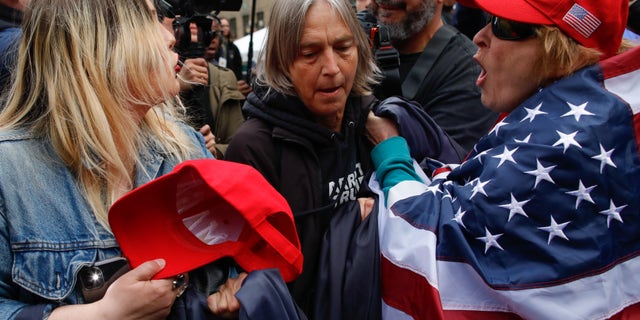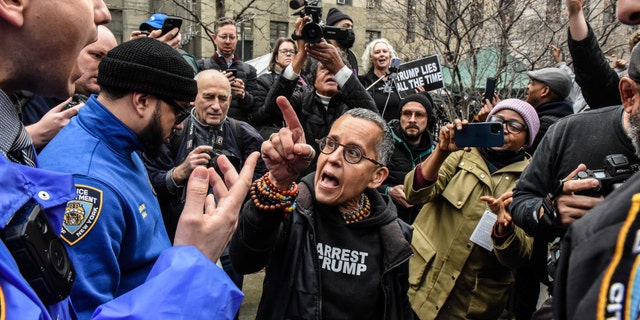 "ADDITIONALLY, THE HIGHLY PARTISAN JUDGE & HIS FAMILY ARE WELL KNOWN TRUMP HATERS. HE WAS AN UNFAIR DISASTER ON A PREVIOUS TRUMP RELATED CASE, WOULDN'T RECUSE, GAVE HORRIBLE JURY INSTRUCTIONS, & IMPOSSIBLE TO DEAL WITH DURING THE WITCH HUNT TRIAL," he continued. "HIS DAUGHTER WORKED FOR "KAMALA" & NOW THE BIDEN-HARRIS CAMPAIGN. KANGAROO COURT!!!
Hush money payments made to both McDougal and Daniels were revealed and reported by Fox News in 2018. Those payments had been investigated by the U.S. Attorney's Office in the Southern District of New York and by the Federal Election Commission.