Nearly 200 churches sue to leave liberal United Methodist body and keep property amid split over sexuality
Lawsuit comes months after UMC North Georgia Conference issued 'pause' on churches leaving, citing 'misinformation'
Nearly 200 United Methodist churches in Georgia filed a lawsuit last week against their own denomination's regional body after they were temporarily halted from disaffiliating, marking another escalation in tensions among mainline Protestants over issues of sexuality and church authority.
The lawsuit filed by 186 Methodist churches in the UMC North Georgia Conference is the latest step in the contentious schism fracturing the second-largest Protestant denomination in the U.S. in recent years as generally conservative local congregations seek to break away from the liberal mainline denomination, according to UM News.
Leaders of the conference acted "wrongfully, in bad faith, and … beyond the limits of their power" to deny the churches "the right to vote on withdrawal from the UMC with their property intact," according to the lawsuit.
The Wesleyan Covenant Association (WCA) of North Georgia, which advocates for such breakaway congregations, issued a statement expressing a "heavy heart" in the wake of the lawsuit. "We recognize that taking legal action against the UMC is a drastic step," they said. "Be assured that every possible option has been explored to avoid this moment."
LAWYER REPRESENTING METHODIST CHURCHES TRYING TO LEAVE SAYS CONTENTIOUS SPLIT IS ABOUT 'POWER' AND 'MONEY'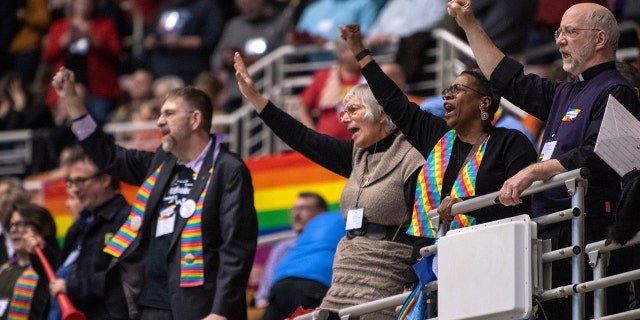 More than 2,000 U.S. churches have disaffiliated from the UMC since 2019, when the UMC General Conference voted 438-384 to uphold the church's ban on ordaining LGBTQ clergy and officiating at or hosting same-sex marriages.
Many of the conservative congregations that have sought to break off claim the vote was simply disregarded by liberal UMC leaders who chose to commission gay clergy and officiate same-sex weddings anyway, according traditionalist members of the Methodist clergy who spoke tDigital last June.
UNITED METHODIST SPLIT GROWS MORE CONTENTIOUS AS GEORGIA CONFERENCE BLOCKS CONSERVATIVE CHURCHES FROM EXITING
The lawsuit comes months after the North Georgia Conference cited "misinformation" for its decision to "pause" any further disaffiliation efforts from congregations attempting to leave the denomination, according to a Dec. 28 email sent to member churches. The conference claimed the pause "will allow churches to gain more information about the real, rather than the false or hypothetical, future of our church."
North Georgia Conference Bishop Robin Dease said in a statement that her "heart aches" over the lawsuit and claimed "information presented to members of local churches about disaffiliation has been outside the bounds of normal and acceptable civil discourse."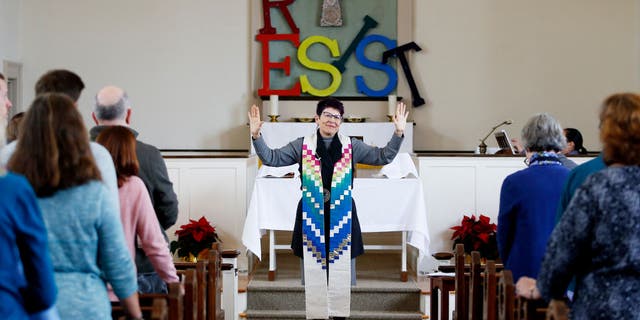 In 2019, the General Conference also approved Paragraph 2553 of the Book of Discipline, which allows UMC churches to leave with their church buildings and property if they obtain the approval of two-thirds of their congregation and their regional governing body. The North Georgia Conference was one of several that paused that disaffiliation process until next year, by which time the disaffiliation clause in the Book of Discipline will have expired and the rules for leaving subject to change.
"The United Methodist Church website specifically states that when General Conference 2024 meets Paragraph 2553 will not exist and therefore, it is not possible to 'extend' a provision that does not exist," the lawsuit says.
Dan Dalton, an attorney who is representing multiple congregations facing legal hurdles in their attempts to leave the denomination, recently told Fox News Digital that the denominational squabble is mostly about power and money. As the UMC hemorrhages congregations, the UMC's General Conference is slated to receive its lowest budget in nearly 40 years, according to UM News.\
"It's just unbelievable that folks would take an oath in front of God and all of us to follow the Book of Discipline and then just arbitrarily choose not to in certain circumstances."
"The conferences don't have it, but the local churches do have it," Dalton said of Methodist money. "The conferences are seeing their churches that were providing apportionments are leaving, and the churches that don't pay apportionments to the conferences are staying. So they're seeing that their ability to survive is declining."
"I think that's why they're clamping down on this whole thing, and it really all comes down to money," claimed Dalton, who pushed back against those who would present the Methodist split as solely over sexuality.
METHODIST LEADERS SAY 'REBELLION AND DYSFUNCTION' OVER LGBT ISSUES SPLITTING DENOMINATION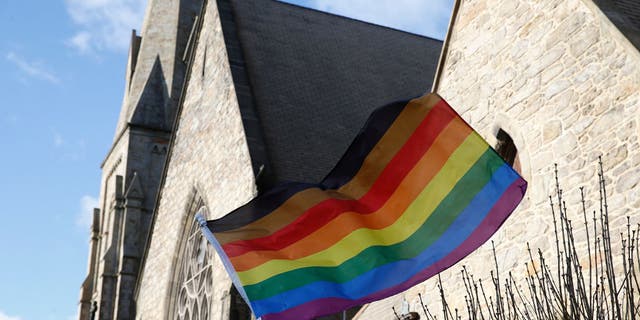 Jeff Jernigan, a lay member at McEachern Memorial United Methodist Church in Powder Springs, Georgia, told Fox News Digital that while the split among the Methodists began as a theological dispute over sexuality, the issues have grown "much deeper" because denominational leaders "pick and choose" which portions of their Book of Discipline they want to enforce.
NEARLY ONE-THIRD OF CHURCHES SPLIT FROM REGIONAL METHODIST CHURCH BODY AMID ONGOING SCHISM ABOUT SEXUALITY
"It's just unbelievable that folks would take an oath in front of God and all of us to follow the Book of Discipline, and then just arbitrarily choose not to in certain circumstances. And then, in other ones, where they want to follow it, they enforce it with much rigor."
Jernigan, whose church is one of those involved in the lawsuit, acknowledged that the legal battles within the denomination are not a good look for either Methodists or Christianity but claimed denominational leaders have left churches no recourse but to appeal to the government.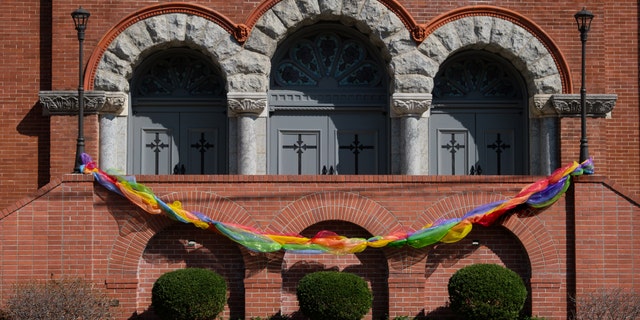 "It's horrible that we have to take our disputes to the secular court, but when there is no justice in the church process, we are left with no other choice," he said. "It's like when Paul wrote that Christian citizens shouldn't sue each other, but then when he was denied justice in the Jewish courts, he appealed to Rome because there was no justice in the religious [legal] process."
"It's just heartbreaking that we're faced with this situation now. They won't even let us vote [to leave]. That's not only un-Christian, it's un-American that they would disenfranchise us. All we're asking for is a right to vote, which is what this process allows. Just let us vote, that's all we want."
"It's just heartbreaking that we're faced with this situation now."
Despite the contention, Jernigan said he's "more excited about the future of the Wesleyan movement than I ever have been in my life."
"We have the new wineskins that are emerging from this with the Global Methodist Church and other expressions that are vital, active, healthy and have moved past this kind of inept leadership," he said.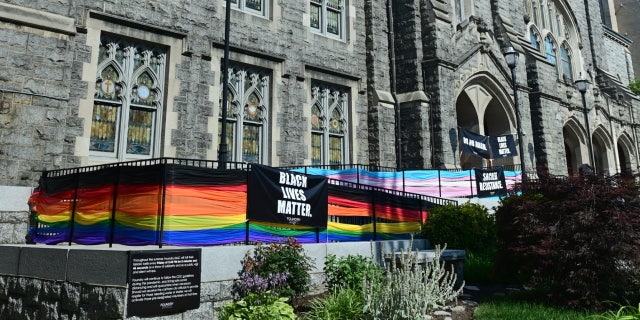 Many of the congregations that have successfully departed the UMC have either remained independent or joined the conservative Global Methodist Church, which launched May 1, 2022, as a traditionalist alternative for Methodist churches around the world.
"Even though this is extremely painful, where we are at the moment, I think God's got some great things in store for the Wesleyan movement," Jernigan added.