Madeleine McCann: Woman claiming to be missing British toddler gets DNA test results
Julia Faustyna's spokesperson said Polish woman 'truly believed' she's missing British toddler Madeleine McCan
A Polish woman who thought she could be Madeleine McCann, a British girl who went missing from a family vacation in Portugal 16 years ago, has received the results of a DNA test showing she is 100% Polish.
The Polish woman, Julia Faustyna, who also goes by Julia Wendlet, had been claiming for weeks on Instagram and TikTok that she may be McCann, who disappeared at age 3, due to similarities in their appearance and age.
"Julia's test results are back. We finally know the reality," Fia Johansson, a psychic social media star who offered to represent Faustyna as a spokesperson during her quest for answers, said in a Tuesday statement posted to Instagram.
"The test results revealed that she is 100% of Polish heart, with negligible influence from Lithuania and Russia," Johansson continued. "The DNA test results did not show any connection to British or even German roots."
MADELEINE MCCANN DISAPPEARANCE: POLISH POLICE REPORTEDLY DISPUTE WOMAN'S CLAIMS SHE IS MISSING BRITISH GIRL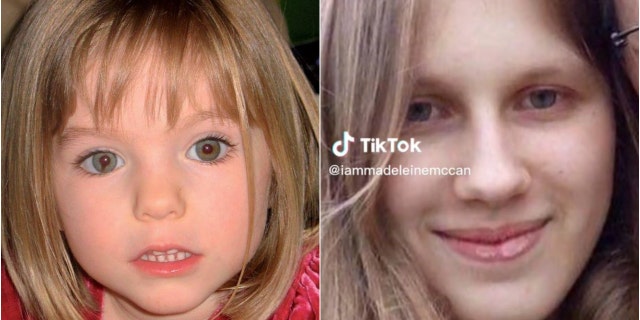 Faustyna amassed tens of thousands of followers – many of whom were critical of her claims on her Instagram account, @iammadeleinemccann, as a result of her speculation online. She and Johansson even appeared on Dr. Phil together last month, but Johansson says it was never about internet fame.
MADELEINE MCCANN DISAPPEARANCE: INTERNET CASTS DOUBT ON POLISH WOMAN CLAIMING SHE IS MISSING BRITISH GIRL
"She truly believed what she was saying, and with so many questions about her childhood it is easy to understand where she was coming from," Johansson said.
Faustyna's account began posting photos in February. The Polish woman said she has a spot in her right eye and a beauty mark on her cheek that resemble McCann's. She also claimed that details of her childhood do not add up, leading her to believe that she was abducted as a toddler.
BRITISH GIRL MADELEINE MCCANN STILL MISSING AFTER 15 YEARS
Video
Faustyna has apparently reunited with her father following the DNA test results, according to Johansson, and McCann is still missing.
The missing girl's parents, Kate and Gerry McCann, along with their three children – Madeleine and twins Sean and Amelie – were on vacation in Praia da Luz, Portugal, when Madeleine was taken from her bed on May 3, 2007. The family was staying in a ground-floor apartment.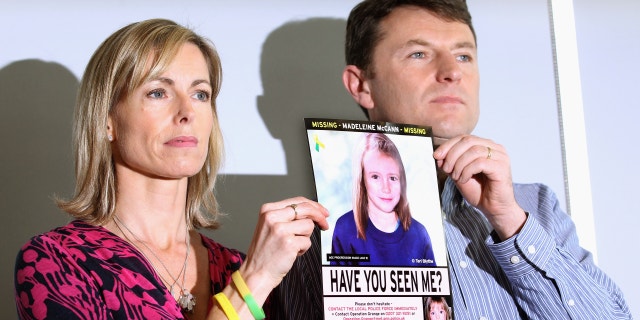 "Due to an active police investigation, Gerry and Kate are not issuing any statements or giving interviews unless requested by The Metropolitan Police," a spokesperson for the Official Find Madeleine Campaign previously told Fox News Digital in a statement.
MADELEINE MCCANN ABDUCTION SUSPECT CLAIMS TO HAVE ALIBI: REPORT
The Metropolitan Police of London told Fox News Digital that they have no new comment on the investigation.
"We continue to support colleagues in Germany with their investigation," the Met Police said.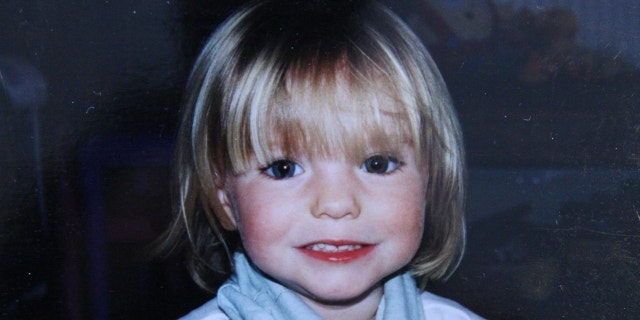 In 2020, German police named convicted child abuser and drug dealer Christian Brueckner, 45, as a suspect in the 3-year-old's disappearance, though Brueckner, a German citizen, continues to deny involvement in the case.
Brueckner is currently serving time in a German prison for drug crimes. He also has a pending seven-year sentence connected to the 2005 rape of a 72-year-old American woman in Praia da Luz.
McCann's family is accepting donations for the search for Madeleine through their website, findmadeleine.com.