Jack Nicholson looks unrecognizable after seen for first time in two years ahead of 86th birthday
'The Shining' star Jack Nicholson last seen in October 2021 at Los Angeles Lakers game
Jack Nicholson was spotted in public on his balcony looking out of the ordinary in California.
The legendary Hollywood actor's rare appearance was the first time fans have seen Nicholson in 18 months.
"The Shining" star was photographed wearing a loose orange t-shirt with black sweatpants leaning on a wooden balcony rail. Nicholson was enjoying some fresh air while overlooking the Franklin Canyon Reservoir.
'THE SHINING' STAR SHELLEY DUVALL SHARES STORIES ABOUT WORKING WITH THE 'CLASSIC' JACK NICHOLSON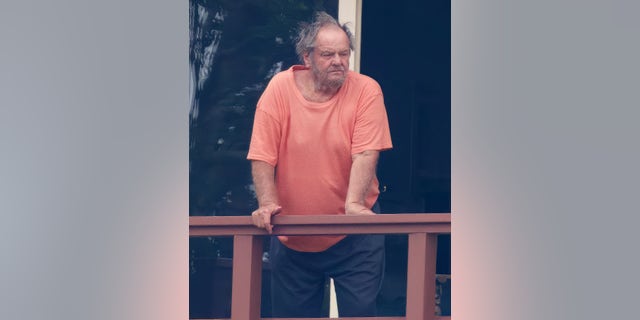 The 85-year-old's gray hair was in disarray, and he displayed a beard. Another photo showed Nicholson rubbing his one eye and exiting from a large glass patio door behind him.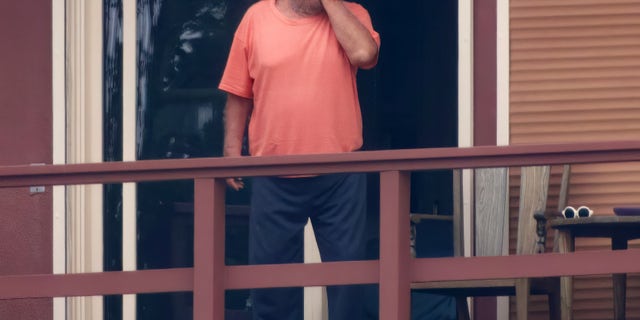 Nicholson was last seen in October 2021 during an NBA Los Angeles Lakers game sitting courtside with his lookalike son, Ray.
CHER REVEALS JACK NICHOLSON THOUGHT SHE WAS 'TOO OLD,' 'NOT SEXY' ENOUGH TO STAR IN 'WITCHES OF EASTWICK'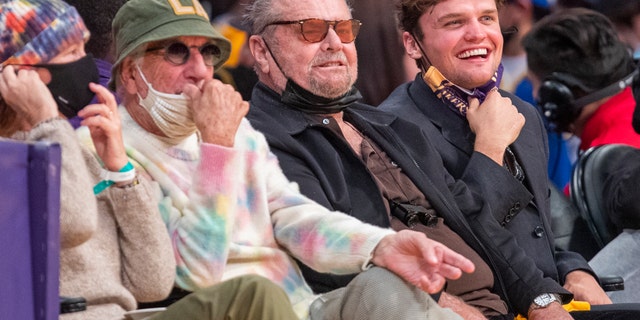 Fans may recognize Nicholson for his famous roles in movies including "The Shining," "One Flew Over the Cuckoo's Nest," "The Bucket List" and more.
He received 12 Oscar nominations, winning for "One Flew Over the Cuckoo's Nest," "Terms of Endearment" and "As Good as It Gets."
'THE SHINING STAR' SHELLEY DUVALL ON HOLLYWOOD RETURN AFTER LEAVING SPOTLIGHT FOR 20 YEARS: 'I CAN STILL WIN'
In February, his "The Shining" co-star Shelley Duvall praised Nicholson for his outstanding work in one of the most iconic movies in film history.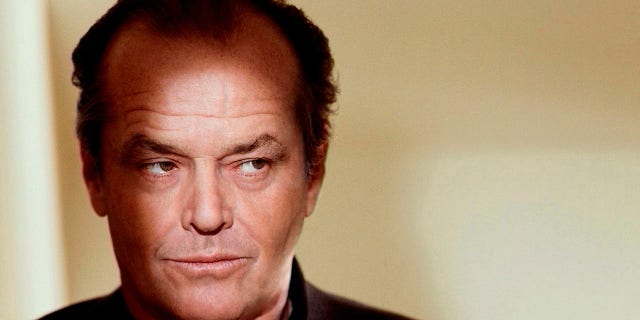 Referring to him as a "classic," Duvall, 73, told Fox News Digital that "He's the greatest."

"I mean, the whole crew loved Jack. He was one popular guy, and with me, too. I mean, I had already met Jack with Anjelica (Huston) at a party somewhere and was really thrilled that I was asked to work with Jack. He's a really great guy, and it's fun to be in that league of extraordinary men."
Duvall portrayed Wendy Torrance in the 1980s horror film and said that "Jack's performance alone is enough to scare you."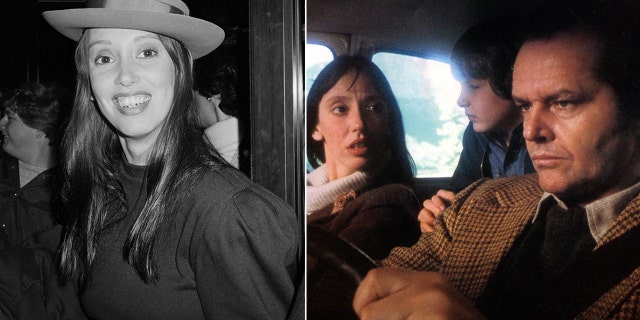 In 2010, he starred alongside Reese Witherspoon and Owen Wilson in the romantic comedy "How Do You Know."
Nicholson was known to be a legendary ladies' man in Hollywood and is a father to six children.
CLICK HERE TO SIGN UP FOR THE ENTERTAINMENT NEWSLETTER
He had his first child, Jennifer Nicholson, in 1963 with Sandra Knight, Caleb Goddard with actress Susan Anspach and Honey Hollman with model Winnie Hollman.
Nicholson shares two kids with actress Rebecca Broussard – Lorraine and Ray – while welcoming his youngest daughter, Tessa Gourin, in 1994.