I was not a FBI quota hire, and no one should be
Although candidates are allegedly applying to the FBI in droves, what matters is quality, not quantity
Who wants to feel that they were hired for a job in order to fill a quota? Certainly not me.
On Feb. 24, 2019, a fellow FBI agent told me there was a photograph of me published on the Wall Street Journal's website. I was puzzled. As agents, we avoid the media. I checked their website.
Sure enough, there was an article titled "FBI's Most Wanted: More Applicants for Special Agents." It included an open source photograph of me wearing my FBI raid jacket conducting an investigation with the caption, "The FBI has shifted recruitment efforts to reach more minority and female candidates."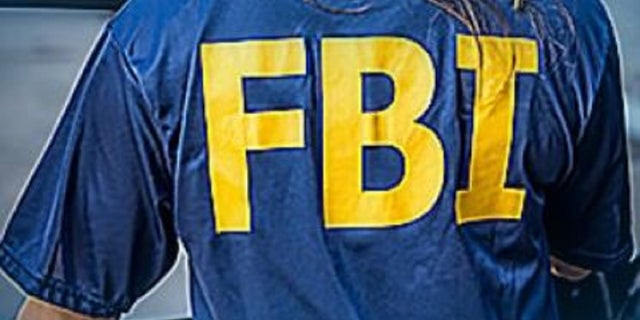 I was demoralized, as it implied that I was some token female agent hire. That was exactly what I tried to distance myself from being labeled as my entire FBI career.
THE FBI TOOK A WOMAN'S LIFE SAVINGS, BUT A NEW BILL WOULD END THE 'LAWLESS' SEIZURE OF AMERICANS' PROPERTY
I share this with humility, not to boast, as I know that all I have is through God's good grace. But I was told by an FBI interviewer that I earned a perfect score on the phase two oral exam. He explained it was rare as he could count on one hand the number of candidates who had received a perfect score in his 20-plus years of testing applicants.
I was not a courtesy "check the box to fulfill the female special agent quota" hire. And no one should be. I was taught the necessity to work hard in life. Tenacity, perseverance and integrity enabled me to independently financially support myself since I got my first job at the age of 15.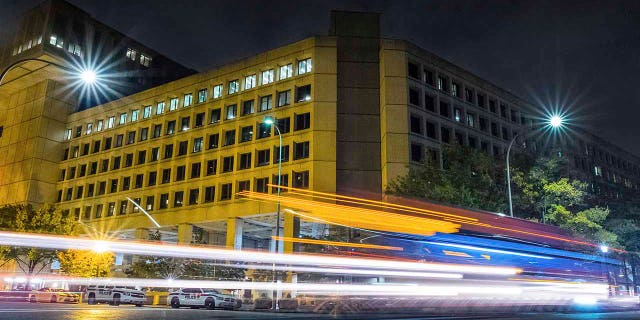 As mentioned in a previous op-ed, there has been a lowering of the eligibility requirements to become an FBI special agent and many believe that hurts the agency's overall performance. This concerned many of my former colleagues, who surmised the standards were lowered to accommodate a more diverse workforce.
As a woman, I do not believe it is appropriate to reduce any hiring requirement or process to accommodate my gender. Quotas cannot drive recruiting efforts. One should be hired based on their merit. Period.
These are a few examples that illustrate the lowering of agent requirements. The bureau has reduced the number of years of needed prior work experience from three to two. The FBI lowered the physical fitness test (PFT) score necessary to enter Quantico significantly, from 12 down to 9. Today's candidates only need to pass three of the four fitness categories. Additionally, they have an unlimited number of attempts to pass the PFT for up to one year after passing the background investigation. That was not the case when I applied.
The FBI has made the drug use requirement more lenient. Seasoned and retired agents reminisce about the days when it was a "zero-drug use ever" standard. Now candidates cannot have used marijuana or cannabis in any form within one year prior to the date of their employment application, instead of three years. Marijuana use prior to your 18th birthday is no longer a disqualifier.
In 2010 when I started at the FBI Academy at Quantico, the new agent training was 20 weeks. It has been reduced to 16 weeks.
New agent training no longer includes the legendary "Bull in the Ring," a defensive tactic requirement designed to prepare you to defend your life when deadly force may not be justified. You would stand in the middle of the circle as each classmate, predominantly males, took a turn to come into the center to fight you until the instructor blew the whistle. And then another classmate came into the ring to fight you until every classmate had a turn. Passing "Bull in the Ring" exemplified mental toughness, physical strength, endurance and some guts.
d based on their credentials. Agents must be fully confident that individuals going through a door with them on a dangerous operation are qualified. The training at Quantico needs to be rigorous in order to weed out those who are not suited for the job. You must be willing to put your life on the line to protect one another and innocent civilians.
Unfortunately, some skilled individuals who may have wanted to apply for the FBI in the past may not have an interest now because of its tarnished reputation. Furthermore, there is a general disrespect for law enforcement because of the "defund the police," anti-cop atmosphere that has swept the nation. This has led to a mass exodus of experienced law enforcement officers.
Although candidates are allegedly applying to the FBI in droves, what matters is candidate quality, not quantity. I observed the dismal part of the equation – in the last several years there was a spike in the number of agents resigning prior to collecting their pensions. Historically that was unheard of. And many agents now count down the days until they can retire.
No one should be hired in order to fulfill a quota. As a female, I find that insulting. No one wants to feel like a pity hire. But more importantly, there is much at stake. Maybe in other career fields it is acceptable to look at hiring based on attributes other than qualifications but not the FBI. Competent and
qualified FBI agents
hired based on strict criteria equate to safety and security for Americans.
In times of crisis, most do not care what the identity of the person is protecting them. They care that they and their loved ones are being protected by the bravest, most capable and honorable agents. The FBI should keep their standards high for new recruits. Americans deserve this.