Houston-area suspect shoots, kills girlfriend, dies in house fire
Houston-area police officers found the suspect dead in a home after he allegedly shot and killed his girlfriend
A Houston-area man accused of fatally shooting his girlfriend was later found dead after a house fire, police said.
The ordeal began around 11 p.m. Sunday, when a woman called authorities to report being assaulted by her boyfriend in Sugar Land, a suburb just outside Houston, FOX Houston reported. An officer responded and saw the man shoot his girlfriend in front of a home.
TEXAS MAN WHO SPIT AT POLICE SEES 'LIFE OF CRIME' CRUMBLE, SLAPPED WITH 70 YEARS IN PRISON TO 'SEND A MESSAGE'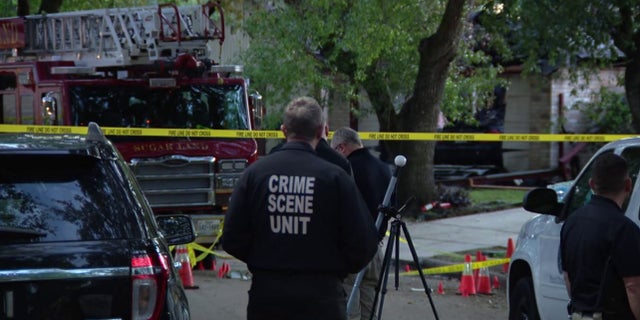 As the officer tried getting out of his vehicle, the suspect allegedly began shooting and the officer returned fire. The officer was not injured.
The suspect ran back inside the home as other officers arrived at the scene. They were able to get the woman to the hospital where she later died.
As the man was inside the home, officers outside smelled smoke and realized the house was on fire. Firefighters responded to the home.
Some police officers reportedly put on firefighter gear and entered the home and found the unidentified suspect dead. It was still unclear if he died because of the fire or a gunshot wound.
The woman's 15-year-old son was in the home but was found safe.
The Texas Rangers and the Fort Bend County District Attorney's Office are working with Sugar Land Police Department in the investigation.