Hawkeyes' star Caitlin Clark waves off unguarded South Carolina player as Iowa stuns title favorite
Iowa snapped South Carolina's 42-game winning streak
It was going to take a special team with a special player to beat undefeated South Carolina in the women's NCAA Tournament.
It was also going to require a player with major confidence in order to end the Gamecocks' perfect season.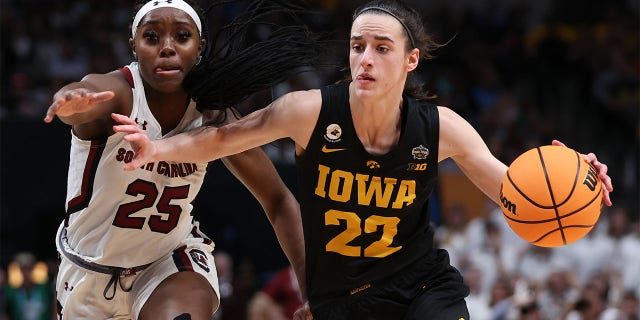 Enter Caitlin Clark.
WWE LEGEND JOHN CENA APPROVES OF IOWA'S CAITLIN CLARK 'YOU CAN'T SEE ME' TAUNT IN HISTORIC WIN OVER LOUISVILLE
The Iowa junior put on a show Friday night in Dallas, Texas, scoring 41 points in a 77-73 win to send the Hawkeyes to the program's first national championship game.
Clark carried the Hawkeyes with flair, at one point leaving South Carolina guard Raven Johnson wide open above the three-point line, waving her off and daring her to shoot.
Clark and the Hawkeyes snapped South Carolina's 42-game winning streak and the Gamecocks' dream of repeating as national champions.
"We had nothing to lose. I have all the confidence in the world in this group, and they believe right back in me, and that's all you need," Clark said. "All we do is believe in one another, and we love each other to death, and that's what a true team is. If you want an example of a team, that's what this is."
CLICK HERE FOR MORE SPORTS COVERAGE ON FOXNEWS.COM
Clark – the women's college basketball player of the year – became the first women's player to score 40-plus points in back-to-back NCAA Tournament games.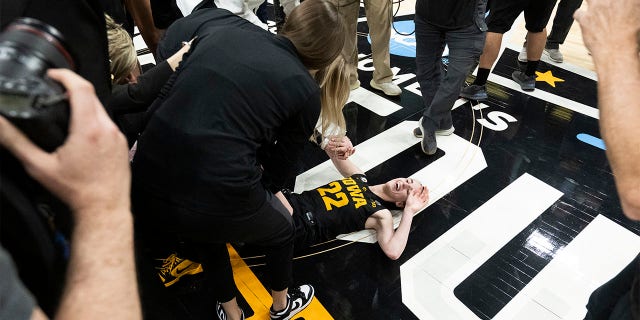 "I love me some Caitlin Clark," Iowa coach Lisa Bluder said. "We've been talking about being mission-focused a lot this year, and we had a game plan and these guys executed so well. That is South Carolina we just beat, folks. Amazing."
CLICK HERE TO GET THE FOX NEWS APP
The Hawkeyes will face LSU in the national championship game on Sunday, as coach Kim Mulkey has her Tigers one game away from a championship in just her second season in Baton Rouge.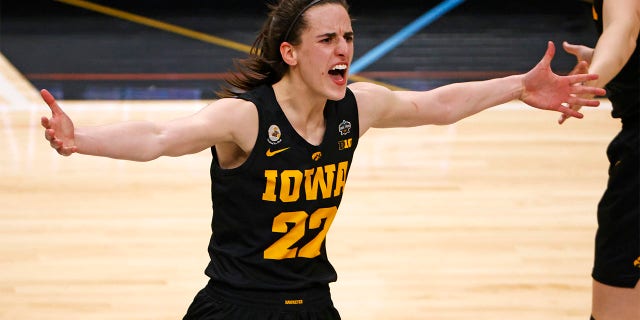 "Tonight showed how fun women's basketball is," Clark said. "I'm sure some people wished this was a series of seven games."