Girlfriend of Oregon football player Spencer Webb, who died in July, gives birth to son
Webb died in a climbing accident in July
Eight months after her boyfriend's death, Kelly Kay gave birth to a boy and named her son after the boy's father, Oregon's Spencer "Spider" Webb.
Webb died in July in a rock climbing accident.
In Kay's Instagram post debuting their son, day-old Spider Webb was wrapped in an Oregon blanket.
CLICK HERE FOR MORE SPORTS COVERAGE ON FOXNEWS.COM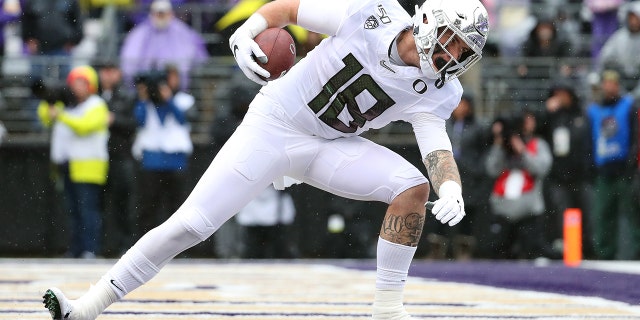 One of Webb's Oregon jerseys was also in the hospital room.
Kay announced her pregnancy just a month after Webb's death.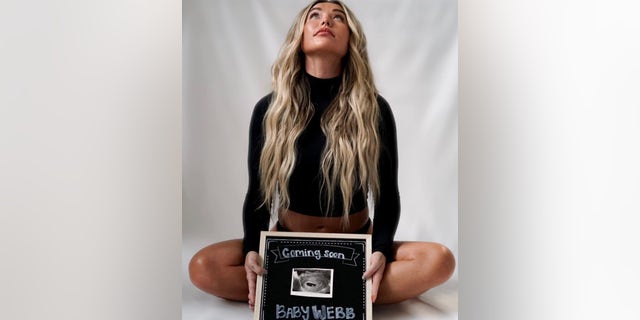 MICHIGAN LANDS 5-STAR QUARTERBACK JADYN DAVIS FOR 2024
"We created an angel before heaven gained one," she wrote in an Instagram caption announcing her pregnancy. "All you ever wanted was to be a father… I know you'll be the best one from up above. Can't believe I have to do it without you but knowing I'll have a piece of you keeps me going. I can't wait to meet the person that's half you, half me. I love you forever, both of you."
The tight end was 22 when he died.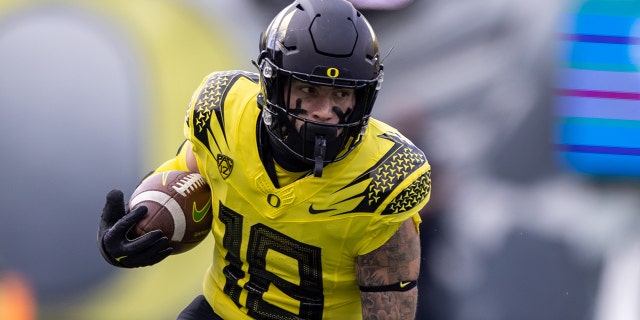 CLICK HERE TO GET THE FOX NEWS APP
Webb played in 11 games for Oregon last season and was expected to be a starting tight end next season. He had 13 catches for 87 yards and a touchdown. In 2019, he had 18 catches for 209 yards and three touchdowns in nine games.