Former Bud Light drinkers say 'too little, too late' after brand tries to make amends with pro-America ad
Some in Nashville are done with Bud Light for good while others say backlash over Dylan Mulvaney partnership is 'overblown'
People in Nashville weighed in on Bud Light facing backlash for partnering with a trans influencer, with some saying the brand won't be forgiven easily.
"I'm a Bud Light drinker and I don't drink it anymore as a result," one man, Rick, told Fox News. "I don't think I'll go back—not for a long time."
But Trudy said the anger toward the brand is "very overblown."
"That's not a reason not to drink a beer," she said.
AMERICAN TELLS BUD LIGHT 'TOO LITTLE, TOO LATE'
WATCH MORE FOX NEWS DIGITAL ORIGINALS HERE
Bud Light remains embroiled in controversy after the brand sent transgender influencer Dylan Mulvaney a special pack of beer with her face on the can as part of an ad for the company's March Madness contest and to celebrate a year since she transitioned. Bud Light's parent company, Anheuser-Busch, lost $5 billion in value after news of the partnership led to nationwide calls to boycott the beer.
"I don't care if you're transgender or gay. Whatever you want to be is your right," Nashville visitor, Anna Marie, said. "But my God, honor somebody who served in our military, a police officer, a fireman."
One man, Jason, said it was "the wrong move" by the brand, but "everyone making a big deal out of it has gotten them publicity that they don't pay for or deserve."
Several people said they were angry because it seemed like the company was making a political statement.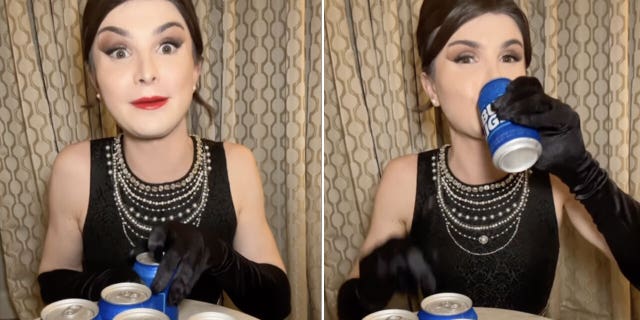 "On a beer can — that's not the place for it," one man, Bill, told Fox News. "That's not the topic of conversation when I pick up a beer."
Rick said: "I don't like corporate America pushing that agenda on everybody."
"They need to keep quiet and sell their product," he added.
'THE VIEW' CO-HOST WHOOPI GOLDBERG FLIPS OUT OVER BUD LIGHT BOYCOTTS: 'IT'S JUST BEER'
The sponsorship with Mulvaney sparked anger from high-profile clientele as well. Kid Rock shared a video of himself online using Bud Light cases for target practice. Country music singer John Rich pulled cases of Bud Light from his Nashville bar, Redneck Riviera, since his customers won't be ordering it for the foreseeable future.
"I drank it for 20-plus years, not no more," Bernie said.
Another former Bud Light drinker, Kerry, said. "Anheuser-Busch has been in America a long time, but I think people will find alternatives."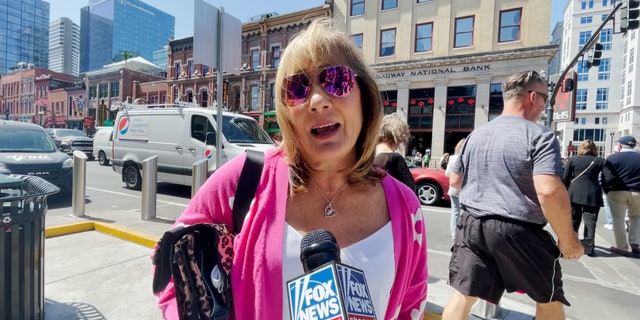 Anheuser-Busch CEO Brendan Whitworth put out a statement last week hoping to ease the intense backlash aimed at the brand. Additionally, Budweiser released a new ad Friday that features patriotic landmarks, which some saw as an effort to get back in beer drinkers' good graces.
"Their simple act did a lot more damage than they're recognizing," one woman, Dawn, said. "It's going to take a whole lot more time to understand the impact that they truly had."
Another former customer, Mike, said: "Kind of too little, too late. I don't forget easily."
To watch the full video of Americans reacting to the Bud Light boycott, click here.