Florida man, 20, arrested in shooting deaths of daughter's mother, her mother
Radrick Francois was in a custody battle with Tanga Owens, 20, and had previously threatened to kill her.
A 20-year-old Florida man was arrested Friday after he allegedly shot the mother of his 2-year-old daughter and her mother.
Radrick Francois, 20, is accused of fatally shooting Tanga Owens, 20, and her mother Tanishia Starr, 39, late Friday morning while they were inside a car outside an Orlando apartment complex, according to Orange County Police.
The women were parked at a location where they did custody exchanges with their daughter, witnesses told FOX 35 Orlando.
FLORIDA REALTOR FOUND DEAD IN HOME, SISTER ARRESTED FOR SECOND-DEGREE MURDER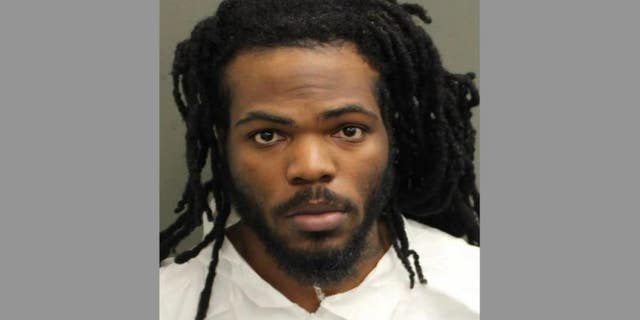 After Francois allegedly shot Owens and Starr, he grabbed the 2-year-old and ran off to his apartment, police said. Owens' 18-month-old child was also inside the car at the time of the shooting. Neither child was harmed.
FLORIDA JUDGE IN PARKLAND SHOOTER TRIAL REMOVED FROM DEATH PENALTY CASE FOR HUGGING PROSECUTOR
Police had a fugitive apprehension team at the scene on an unrelated case and were able to respond to the shooting immediately.
Francois allegedly confessed to the shooting after his arrest. The shooting was reportedly caught on surveillance video.
APP USERS CAN VIEW VIDEO HERE
Francois was in a custody battle with Owens and had previously threatened to kill her.
He faces two counts of first-degree murder.