Father of Madeline Kingsbury's children not speaking to missing woman's family
Law enforcement searching for Kingsbury in and around Winona, Minnesota, focused their search along the shores of the Mississippi River before potential evidence is washed away
The father of Madeline Kingsbury's children has not spoken to the missing Minnesota woman's family since her "involuntary" disappearance more than three weeks ago, her family told Fox News Digital.
Kingsbury, 26, has not been seen or heard from since she dropped off her kids at daycare with the children's father, Adam Fravel, around 8 a.m. on March 31, and she sent her sister a "goofy" text around 8:15 a.m. the same day.
Fravel maintained his innocence in a prepared statement through his lawyer last week, but the Kingsbury family has not heard from him since news broke about Kingsbury's disappearance, her aunt Rebecca Jacobson said on Tuesday.
Winona, Minnesota, police have not publicly said there is a suspect, but Chief Tom Williams said her disappearance is "suspicious" and "involuntary."
MADELINE KINGSBURY: COURT DOCS, MINNESOTA POLICE CONTRADICT CLAIMS FROM FATHER OF MISSING WOMAN'S KIDS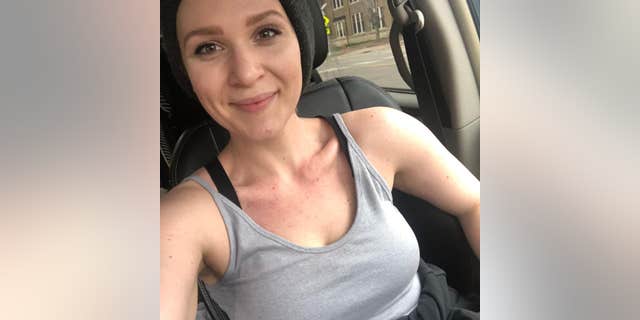 Fravel's lawyer, Zach Bauer, did not immediately respond to an email for comment.
Meanwhile, law enforcement have been tightlipped about their search and investigation, even with Kingsbury's family, outside periodic updates in short, vague press releases.
FATHER OF MISSING MINNESOTA WOMAN'S CHILDREN BREAKS SILENCE 12 DAYS AFTER SHE VANISHED
The most recent update was Monday night, when Winona police said they continued "to conduct targeted searches for Maddi, based on information generated by the investigation and tips from the public."
Jacobson said law enforcement emphasized searches along the Mississippi River and nearby waters because the river rises about 3 feet every spring, which could wash away potential evidence.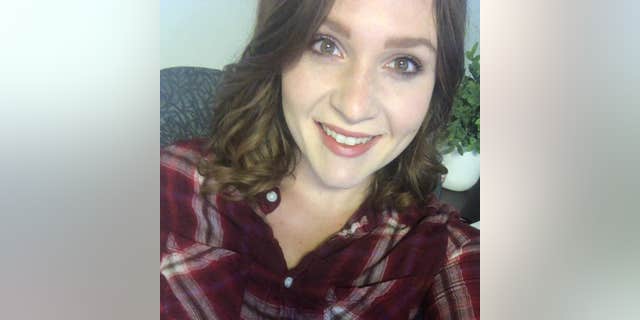 Winona County Emergency Management posted pictures of a water search in an April 15 Facebook post.
"This is just one of multiple search operations conducted this week with our public safety partners," Winona County Emergency Management said in the post. "We will continue our search operations and working with Finding Madeline Kingsbury."
MISSING MINNESOTA MOTHER MADELINE KINGSBURY'S FAMILY FEARED FOUL PLAY WHEN SHE DISAPPEARED AFTER DAY CARE DROP-OFF
Winona police said last week's searches have been on foot, aerial and underwater using sonar, submersibles and dog teams.
"This investigation is active and ongoing," police said in the April 17 statement. "We are not prepared to identify a suspect or person of interest at this time.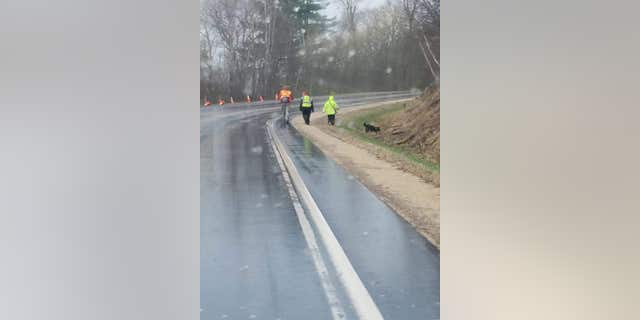 "We are continuing to follow several paths of inquiry as we work to determine what happened to Maddi, and if warranted, hold accountable the person or persons responsible for her disappearance."
Kingsbury's sister, Megan, has been posted daily check-in videos on TikTok. In last night's video, she said there was nothing new to report.
SEARCH FOR MADELINE KINGSBURY DRAWS THOUSANDS OF VOLUNTEERS: 'WE ARE NOT GIVING UP'
"Hopefully, we'll get some sort of news soon," Megan said as she held back tears in the three-minute video. "I miss my sister."
She talked about how her fiance has been supporting her and how family members are helping each other, but this case is clearly taking a toll on her.
Volunteers have come out in thousands over the last couple of weeks and continue to coordinate searches among each other on Facebook. The Hiawatcha Valley Mental Heath Center scheduled a community gathering to support the Kingsbury family and the community.
"The outpouring of support from everyone in the community has been amazing," Jacobson said.
MINNESOTA MAN'S ALLEGED MURDER-FOR-HIRE PLOT THWARTED FOR SECOND TIME
FRAVEL'S STATEMENT AND ALLEGED STANDOFF WITH SOCIAL WORKERS
As the search continues, Fravel said in his only statement "he has nothing to do with Maddi's disappearance," and he was told by police to stay away from press conferences and searches.
"Law enforcement advised me on April 2nd [Sunday] that they would not recommend that I attend the press conferences or that I assist in the searches due to safety concerns," Fravel said in his statement.
"However, my non-attendance and silence has been inferred by many as a sign of apathy, or worse. That could not be further from the truth."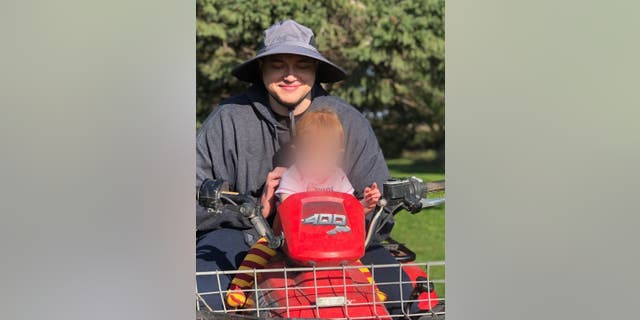 His lawyer double down on that statement, but the Minnesota Bureau of Criminal Apprehension, which is assisting the Winona Police in Kingsbury's search, said in an email that it Is "not aware of any law enforcement advising Mr. Fravel not to attend news conferences or search(es) for Madeline."
Additionally, court documents obtained by Fox News Digital alleged Fravel was "non-cooperative" when social workers and police came to take the children and would not allow them access to the kids.
"At one point, (Fravel) took the younger child into the residence and locked the door despite being told that the children were in the care and custody of Winona County," a petition filed April 4 by Winona County Health and Human Services just days after Kingsbury was last seen alleges.
FOX NEWS DIGITAL'S INTERVIEW WITH MEGAN KINGSBURY
Bauer said he does not represent Fravel in the child custody matter but said, "It's our general position to not comment on pending litigation."
SEND TIPS - PRESERVE ALL VIDEO RECORDINGS FROM MARCH 31 AND APRIL 1
Police said tips from the public have been integral to the investigation. People can call 1-800-222-TIPS or go to crimestoppersmn.org.
Police have also asked everyone in the area to check their security cameras and walk their properties to search for "anything unusual or out of place."
"Even if you have already done this, please do it again," police said in the April 17 press release. "The changing weather conditions might reveal new signs that weren't there before. If you find anything concerning, call you local law enforcement agency."
Police have also asked to preserve any surveillance footage from March 31 and April 1, even if there appears to be nothing on them.