Emboldened by new supermajority, North Carolina Republicans go to work on transgender bills
North Carolina Republicans have veto-proof supermajorities in the state legislature and have filed several transgender bills
North Carolina Republicans have wasted no time with their new veto-proof legislative majorities, introducing a flurry of bills this week focusing on transgender issues that were previously dead-on-arrival.
Following state Rep. Tricia Cotham's switch from the Democratic Party to the GOP ranks, Republicans filed half a dozen bills dealing with transgender treatments for minors and whether trans athletes can play on sports teams associated with their self-proclaimed identity.
Two bills, The Fairness in Women's Sports Act and the School Athletic Transparency Bill, address school athletics.
The first bill would make transgender athletes play on sports teams associated with their sex, which "shall be recognized based solely on the student's reproductive biology and genetics at birth."
NORTH CAROLINA LAWMAKER OFFICIALLY LEAVES DEMS FOR GOP, SAYS TURNING POINT WAS AMERICAN FLAG CRITICISM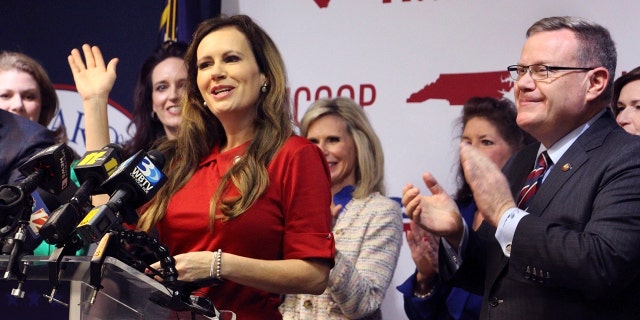 And the transparency bill reads, "Interscholastic athletic activities designated for females, women, or girls shall not be open to students of the male sex." It reiterates that sex is defined by reproductive biology and genetics at birth.
"This bill would protect females from being forced to play against biological males on sports teams, which can leave females with injuries and cheats them out of equal opportunities," said NC Values Coalition Executive Director Tami Fitzgerald.
The NC Values Coalition is a conservative group supporting the transgender bills.
"Girls deserve a level playing field. Allowing males to compete in girls' sports reverses nearly 50 years of advances for women. We can't allow women to be benched from equal opportunities in sports," Fitzgerald said.
CHARLOTTE DEMOCRAT SWITCHED PARTIES AFTER BEING CALLED 'AMMOSEXUAL,' CRITIQUED FOR INVOKING JESUS CHRIST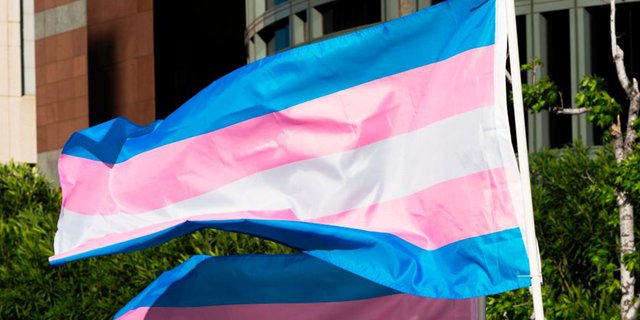 Additionally, Republicans filed the Youth Health Protection Act, which would ban gender dysphoric minors from receiving puberty blockers or sex-reassignment surgeries, defined as procedures such as mastectomy genital construction or removing otherwise healthy and non-diseased body parts or tissue.
"In 2019 female genital mutilation on minors was outlawed in North Carolina, with both the House and Senate voting unanimously," said Fitzgerald. "Now it's time to extend those protections to all children and to prohibit puberty blockers and cross-sex hormones and surgeries which can have life-altering consequences."
"Allowing a child to make decisions on sterilization, amputation of healthy body parts and hormone manipulation is irreversible, irresponsible and immoral. This legislation would insulate children from the activists, companies, and medical professionals who are preying on children for profit," she added.
Until this week, such bills would have been vetoed by Democratic Gov. Roy Cooper and that would be the end of it. But Cotham's party-switch gives Republicans a veto-proof majority in the state House, complementing the GOP supermajority in the state Senate. Aptly described as a "political earthquake" by Democratic state Rep. Jeff Jackson, Cothanm's switch means Republicans now may have the votes to pass these bills and other legislation previously stymied by Democrats.
IDAHO GOV SIGNS BILL BARRING TRANSGENDER STUDENTS FROM USING BATHROOMS CONSISTENT WITH THEIR GENDER IDENTITY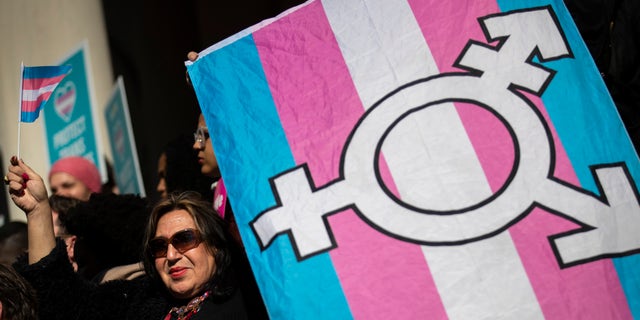 Cotham declined to comment on the bills to WRAL, telling the local news station she had not yet read them. The outlet reported that her campaign platform in 2020 said, "LGBTQ+ youth are under attack by Republican state legislatures across the country. I will stand strong against discriminatory legislation and work to pass more protections at the state level."
Transgender rights advocates called the legislation a direct attack on the rights of LGBTQ youth.
"We are outraged to see lawmakers target our most vulnerable youth," Equality NC executive director Kendra R. Johnson said in a statement. "Banning kids from playing sports because of who they are prevents them from having positive and formative experiences at school. And preventing parents from making decisions on their child's health care is harmful and life-threatening.
"These bills do nothing to address the real issues facing our youth, like gun violence in schools or the mental health crisis. Instead of working to make schools safe environments, our lawmakers are bullying queer and trans kids."
At least 20 states have introduced legislation banning transgender youth from participating in school sports based on their identity, according to the Movement Advancement Project.
And at least 13 states have banned transgender treatments for minors, which is considered best practice medical care by the American Academy of Pediatrics, the American Medical Association and other leading medical groups.