Elon Musk reveals US intel agencies had 'full access' to private Twitter DMs, discloses new encryption feature
Part two of Elon Musk's interview with Tucker Carlson will air Tuesday at 8 p.m. ET on Fox News Channel
Billionaire tech mogul Elon Musk revealed in an exclusive interview with Fox News' Tucker Carlson that the United States, along with foreign government agencies, was granted "full access" to direct messages of private citizens on Twitter prior to his takeover.
Musk made the bombshell allegation in the Carlson sit-down, the first part of which aired Monday on "Tucker Carlson Tonight." In a rare and unfiltered discussion, the Tesla and SpaceX CEO spoke candidly about his concerns about artificial intelligence (AI), his Twitter acquisition and his future plans for the social media platform that he bought last fall.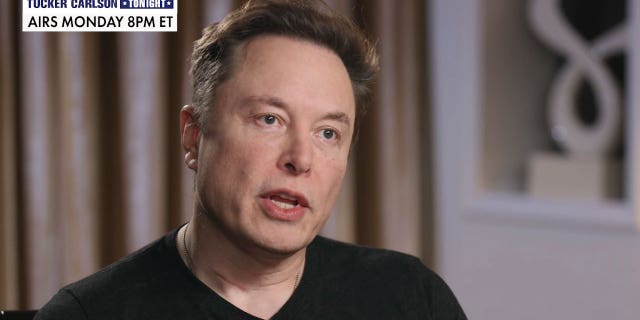 In what has been described as one of the most "jaw-dropping" moments of the two-part conversation, Musk accused his predecessors at Twitter of allowing U.S. and foreign intelligence agencies to read users' direct messages on the platform, calling it among the most "absurd" discoveries he made since purchasing the company for $44 billion.
MUSK BLASTS BBC REPORTER WHO CLAIMS TWITTER HAS RISE IN HATE SPEECH: 'YOU CAN'T NAME A SINGLE EXAMPLE'
"The degree to which government agencies effectively had full access to everything that was going on on Twitter blew my mind," Musk told Carlson. "I was not aware of that."
"Would that include people's DMs?" the Fox News host asked Musk.
"Yes," Musk replied. "Because the DM's aren't encrypted."
Musk said he is moving to create a feature that would give users the option to encrypt direct messages with the hopes of limiting government interference. Musk said he hopes to unveil the new addition later this month.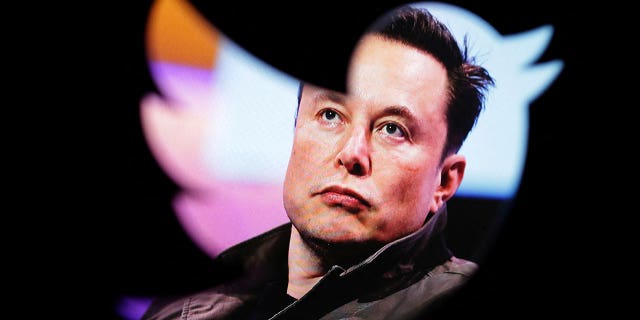 'IT PRESUMES TO REPLACE US:' CONCERNS OF BIAS IN AI GROW AFTER ELON MUSK ISSUES NEW WARNING
If the encryption option is selected, "no one at Twitter can see what you're talking about," he explained.
"You could put a gun to my head and I couldn't tell you," he told Carlson. "That's how it should be."
Since taking over the platform, Musk has made it his personal mission to expose the coordination between the tech giant and the federal government to moderate content, particularly with his release of "The Twitter Files," which granted independent journalists access to Twitter's archives for a series of reports, including what led to former President Trump's suspension and the government's role in Twitter's censorship of the Hunter Biden laptop story.
The new encryption feature for direct messages would effectively give "the finger" to U.S. intelligence agencies and their counterparts abroad who've long relied on the platform to gather intel, Carlson told viewers. Musk said he has already received "indirect complaints" from various agencies about the crackdown, quipping that while they're displeased with the move.
I think people are a little concerned about complaining to me directly in case I tweet about it," he said.
"If I got something that was unconstitutional from the U.S. government, my reply would be to send them a copy of the First Amendment and just say, 'What part of this are we getting wrong?'"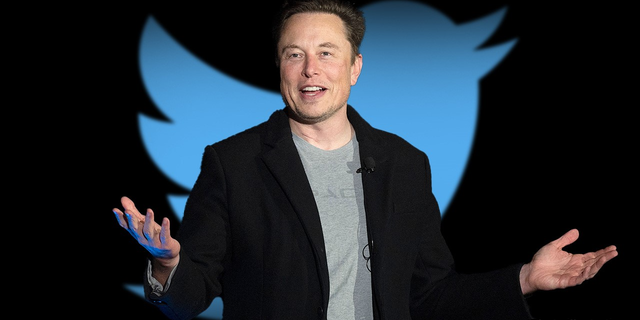 The tech tycoon has emerged as one of the biggest newsmakers over the past year following his acquisition of the platform, which hit a nerve for Democrats and the liberal media because of his expressed ambition to restore free speech on a platform perceived as having an ideological bent towards the left.
Musk said he was unaware that Twitter had become a magnet for intelligence agencies but recalled feeling "uneasy" on the platform in the months leading up to the acquisition.
"Since I've been a heavy Twitter user since 2009, it's sort of like I'm in 'The Matrix.' I can see things, do things feel right, do they not feel right, what tweets am I being shown as recommended?… I started to get more and more uneasy about the Twitter situation. I started to feel like something feels wrong…I couldn't place it exactly," he said. "Just, it felt like it was drifting in a bad direction and my conversations with the board and management seemed to confirm my intuition about that, basically. But I was convinced these guys do not care about fixing Twitter and I had a bad feeling about where it was headed based on the conversations I had with them. So then I was like, you know what, I'll try acquiring it and see if acquiring it is possible," he explained.
Musk also addressed his concerns with artificial intelligence and his plans to establish an alternative to ChatGPT, an AI app developed by progressive programmers that he helped initially fund, but now fears can lead to "civilizational destruction" if mismanaged.
Part two of Elon Musk's exclusive interview with Tucker Carlson will air Tuesday at 8 p.m. ET on Fox News Channel.