Brother of Russia detainee Paul Whelan calls on Biden administration to get him, imprisoned WSJ reporter home
'The biggest concern we might have is that the U.S. government has not been able to deter any of these arrests,' David Whelan says
David Whelan, the twin brother of former U.S. Marine-turned Russian prisoner Paul Whelan, sees history repeating itself with the arrest of Wall Street Journal reporter Evan Gershkovich, as both men were slapped with vague espionage charges.
"The arrest of an American in a foreign country on charges like this should be of concern to all Americans. I think the biggest concern we might have is that the U.S. government has not been able to deter any of these arrests," Whelan told Fox News Digital.
Gershkovich, known for his on-the-ground journalism that put a spotlight on issues inside President Vladimir Putin's country, was arrested last week in Yekaterinburg and charged with espionage on the heels of a damning story he penned about Russia's crumbling economy. President Biden has called on Russia to release Gershkovich, while the WSJ has dismissed any notion that he was doing anything other than working as a journalist.
The grounds for Whelan's arrest remain dubious, too, with different accounts from U.S. and Russian authorities. Whelan has been in Russian custody for over four years, convicted on charges of espionage and spying for the U.S. government and sentenced to 16 years in prison. Whelan and the U.S. have denied the charges as the 53-year-old remains imprisoned at a labor camp in Russia's Mordovia republic.
RUSSIA DETAINMENT OF WALL STREET JOURNAL REPORTER ON SPYING CHARGES SPARKS OUTRAGE: 'UNJUST DETENTION'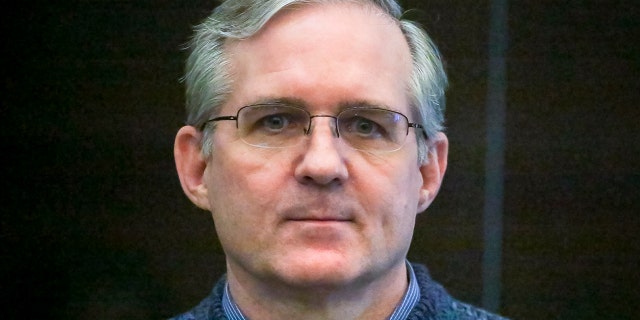 "The Kremlin detains Americans for strategic reasons and to extract concessions from the U.S. government. So, the fact that they are detaining another American means that they have a plan for that person and a reason to hold them. And I don't think it's a domestic reason," David Whelan said.
"I don't think they're trying to show their people that they're strong by arresting Americans," he continued. "They are either preparing for, or want to be prepared for, when they need to have two people who can be traded for spies."
David Whelan assumes Gershkovich will be convicted "because that's what these sorts of cases tend to work out" but he's hopeful the State Department can bring both his brother and Gershkovich home. The Whelan family speaks with the State Department monthly, "if not more," according to David, who wants to speak more often going forward.
"Now that they've detained a new American and made the same charges, it may be that there needs to be more engagement with our family and also with the Kremlin," David Whelan said.
David hasn't spoken to his twin brother directly since October 2018, because strict Russian laws limit who he can communicate with, but the imprisoned Paul regularly checked in with their parents – until Gershkovich's sudden arrest last month.
"It was coincidence, as far as we can tell," he said. "I think what has happened is that the Ministry of Defense was going out and recruiting prisoners to go to the war, and they didn't want to see Paul. And so, Paul and some other non-Russian prisoners were moved to the prison hospital just to keep them out of the way."
David isn't certain that his brother is even aware Russia has detained another American, but believes his "local celebrity" status inside the prison helps motivate Russian prisoners to pass along what they learn from state TV.
"He probably knows," David Whelan said. "It's probably as eerily similar to him as it is to our family about how it is unfolding. It's very much like what happened to Paul four years ago."
David has lived through the tragic saga, and admits he struggles to offer advice to the families of other detainees, but urged Gershkovich's loved ones to speak out.
PUTIN USING WSJ REPORTER TO PUSH NARRATIVE US IS TRYING TO 'DESTABILIZE' RUSSIA, EXPERTS SAY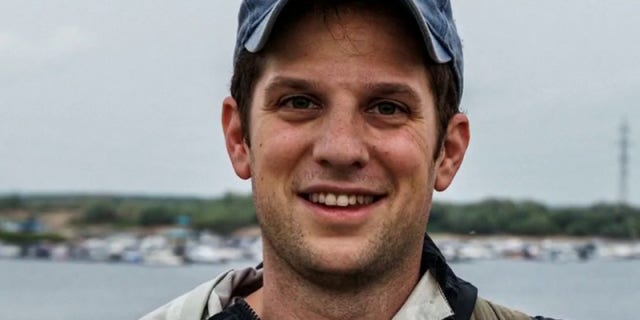 "When we were first trying to help Paul, [we] were counseled not to speak to media, and that's, I think, a little bit old-fashioned," David Whelan said.
"I can understand how some families don't want to speak to media or maybe don't have the resources to engage with lawyers or lobbyists or other people," he continued. "I would tell them to marshal whatever resources they do have, though, because if Mr. Gershkovich, his case follows the same one that Paul's has, they may be having to do this for many years."
Until the WSJ reporter was detained, the most recent high-profile American held captive by Russia was women's basketball player Brittney Griner, who was detained when Russian authorities discovered vape cartridges containing a small amount of cannabis oil in her luggage.
The Whelan family was gracious when Griner was exchanged last year for Russian arms dealer Viktor Bout, who is known as the "Merchant of Death." Whelan's family congratulated Griner for gaining her freedom but criticized the Biden administration for leaving Whelan behind for the second time during a prisoner exchange – as the administration previously received Trevor Reed for a Russian drug trafficker who has been serving time in America.
If there is a third prisoner swap anytime soon, the Whelan family expects Paul to finally be included and returned to America.
WALL STREET JOURNAL REPORTER'S IMPRISONMENT BY RUSSIA RAISES QUESTIONS ABOUT WHY HE WAS TARGETED
"In the past, the cases have involved different charges. And so, when Trevor Reid came home and Paul was left behind, that was a less important case to the Russians. The same with Ms. Griner's case. I think now that we're dealing with two cases that are identical, that are of the same seriousness to the Russians, that really, they should be treated with the same resources," Whelan said.
"I don't see how the U.S. government can use the same resources for those two cases and leave either one of these people behind. It may be that they can only bring one person home, and in that case, I would expect it to be Paul because he has been there longer on the same charge," he continued. "It's a really difficult position for the U.S. government to be in."
David Whelan is hopeful that his parents can see Paul again before it's too late.
"There's a good chance that I will see him, even if he has to serve the entire sentence. But it would be such an important thing for him to get home and see our parents, who are both in their mid-80s now and, who frankly, may not survive another 12 years until the end of his sentence," he said.