Brandon Johnson wins Chicago mayoral contest, replacing former Mayor Lori Lightfoot
The pair of candidates spent the weekend trying to woo over undecided voters ahead of Tuesday's election
The Windy City decided on its new mayor Tuesday after a tight race between two blues, with a progressive, Bernie Sanders-endorsed Democrat taking the keys to the Chicago mayor's office.
Progressive Cook County Commissioner Brandon Johnson defeated his moderate opponent, former Chicago Public Schools CEO Paul Vallas, to take the Chicago mayor's race, replacing outgoing Mayor Lori Lightfoot, who came in third before the runoff.
Vallas garnered the support of the Chicago police union and major business groups while Johnson got the backing of Chicago's teacher's union.
LORI LIGHTFOOT TORPEDOED AFTER LOSING RE-ELECTION BID: 'GOOD RIDDANCE!'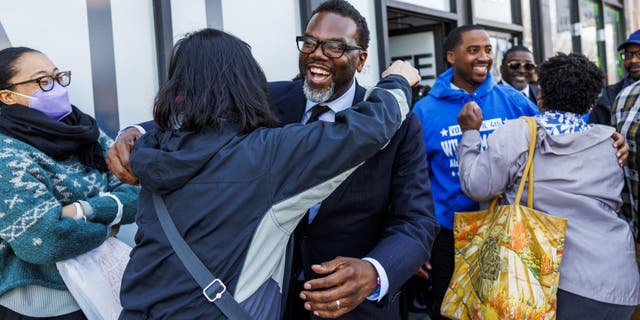 Lightfoot became the first Chicago mayor in four decades to lose a re-election bid.
Johnson, a progressive Democrat, took the contest over his fellow party member Vallas after a runoff election saw them battling each other for the Windy City's top office.
The pair of candidates spent the weekend trying to woo over undecided voters ahead of Tuesday's election.
Johnson, who was endorsed by democratic socialist Senator Bernie Sanders, I-Vt., defeated Vallas after Vallas took the plurality in the initial general election, triggering a runoff.
Chicago's rampant crime problem played a major role in voters' decision to give Lightfoot the boot as the city saw crime go through the roof during her tenure.
The now-former mayor came in third in the general election, losing to Johnson by five points.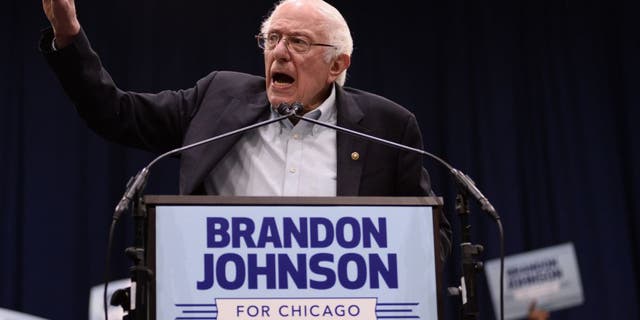 The number of homicides in Chicago in 2021 hit a 25-year-high reaching 797, according to the Chicago Police Department.
Fox News' Judge Jeanine Pirro celebrated the news, saying Lightfoot's loss is a "win for the people of Chicago."
"This is a woman who didn't understand her constituents, who didn't understand that the first order of government is the safety of its people," she argued. "Her policies damaged Chicago politically, economically, sociologically."
Pirro continued, saying Lightfoot, as the city's first Black lesbian mayor, didn't take care of victims of color.
"She could have done that. She has a lot of power, but her crime is up. What is it - murder rate 59%? And she just said that they cut back on the murder rates or something bizarre like that? Let her sing and dance away to her next job," she said.