Body found in submerged car of missing Florida woman, deputies say
Vehicle belonging to missing 49-year-old Erica Bergeron pulled from pond in Flagler County, Florida
A body believed to belong to a missing Florida woman was discovered inside a submerged car that was pulled from a pond on Monday, authorities said.
The gray 2021 Toyota Camry was found in a pond near Palm Harbor Parkway and Matanzas Woods Parkway, the Flagler County Sheriff's Office said.
The car is the same vehicle that 49-year-old Erica Bergeron is believed to have been driving when she was reported missing Sunday, according to authorities.
Officials, however, said that a positive identification on the body found inside the vehicle has yet to be made.
HUMAN BONES FOUND IN SUBMERGED CAR IDENTIFIED AS MISSING FLORIDA MAN LAST SEEN IN 2006
Bergeron was last seen walking outside a bowling alley on Thursday morning, the sheriff's office said, a location just five miles from where the vehicle was pulled from the pond.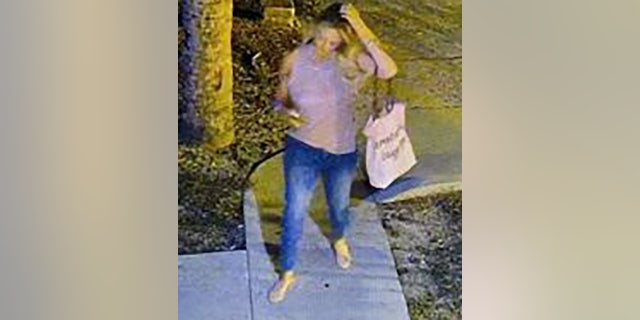 The woman's family reported her missing Sunday after she failed to meet her son, officials told WESH-TV.
"That's when they tried to start contacting her and when they couldn't, that's when they reported her missing," Chief David Williams of the Flagler County Sheriff's Office told the station.
FLORIDA TEACHER ID'D AFTER BODY FOUND IN SUBMERGED CAR NEARLY 3 YEARS AFTER HE DISAPPEARED
Williams said there appears to be tire tracks leading from the road to where a tree had been struck and fell into the pond, which officials noted was 15 to 20 feet deep at its center with limited visibility.
The incident comes within weeks of two similar discoveries of missing people inside submerged vehicles.
On April 9, the body of Robert Heikka, a 70-year-old teacher who vanished in Port Orange in October 2020, was found inside his white 2012 Chevrolet Impala that was recovered from a canal along Pioneer Trail near New Smyrna Beach.
On April 14, the remains of 34-year-old Robert Helphrey were recovered from inside a gray 2005 Mitsubishi SUV in Palm Harbor after he went missing nearly 17 years ago.
In both of those cases, members of the volunteer Sunshine State Sonar Search team helped law enforcement in locating the submerged vehicles.