Bill Maher torches Democrat rep after saying he sounds 'old' and 'grumpy': 'You win the votes of the immature'
The panel discussed Jack Teixeira, who was arrested last week in connection with online classified document leaks
Comedian Bill Maher torched Rep. Katie Porter, D-Calif., after she said the "Real Time" host alongside Fox Nation's Piers Morgan sounded "old" and "grumpy" during a Friday appearance on Maher's show, prompting a debate surrounding 21-year-olds having a certain level of maturity.
Maher declared that America's "kids" are "not mature" while panelist Piers Morgan - who also hosts 'Piers Morgan Uncensored' on Fox Nation - added that they are "constantly seeking affirmation" through posting on social media.

During the Friday segment, Porter, Maher and Morgan were discussing 21-year-old Jack Teixeira, who was recently arrested in connection with a trove of classified documents that have been leaked online in recent months.

"To do something 'for the likes'… I just think our kids are not mature," Maher stated.

"You post something and people validate you," Morgan agreed.

"But to use national security secrets for that?" Maher questioned. "The level of bad judgment…"

"You guys sound kind of old and grumpy right now," Porter interrupted, shocking them both. "Kids are immature; that's why they're kids."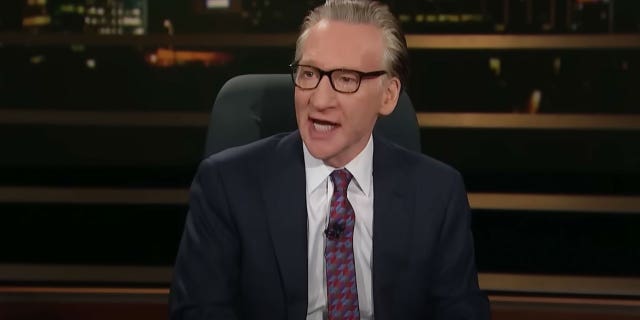 Maher continued to challenge the maturity of today's 21-year-olds in America, with Porter pointing to the nationwide minimum legal drinking age (MLDA) being 21 as evidence to substantiate their adulthood - despite referring to the same age group as being "immature" herself.

BILL MAHER FEARS TRUMP INDICTMENT WILL SPARK 'CYCLE OF REVENGE' FOR FUTURE PRESIDENTS
"They can go fight, they can be in the army…" Maher maintained.

"Well, I think that's a discussion we should have," Porter said, before Maher continued listing age-appropriate legalities to support his claim.

"They can vote…I thought if you're able to vote, you should be able to have a certain level of maturity. They're deciding whether you should be in Congress," Maher told Porter.
Porter said she wins those votes, and that she's proud of it.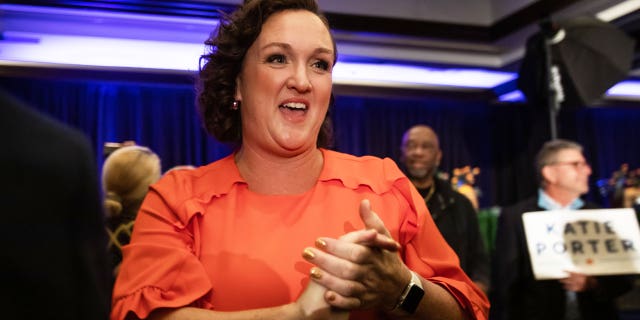 "You just said you win the votes of the immature," Maher argued, before insisting Porter had played the "age card." "You were like, 'our argument sucks because we're old.' That's getting so boring."
Porter insisted that she didn't say they were old, but rather that they sounded old.

Still, Maher used her comment as grounds to make a larger point:
"Shouldn't we critique each other on the content of our ideas, not on those identity politics? 'You're old, you couldn't possibly have the right ideas,'" Maher said. "If I said that about women or something, that wouldn't be right."

KATIE PORTER SENATE CAMPAIGN COULD BE HAMPERED BY ALLEGATIONS OF RACISM, TOXIC WORK CULTURE
"Your whole complaint is that this person was young," Porter retorted.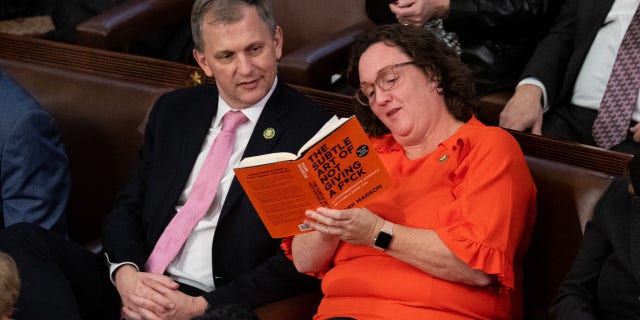 "My complaint is that our young are immature, compared to other countries and other times in history, we raised very immature people because we coddled them, we gave them a sense of entitlement, they don't have to learn anything in school," Maher explained.

Maher closed his show by warning Democrats that the indictment of former president Donald Trump could backfire.
"And as I watched the circus around our latest horny ex-president… it seems worth asking the Democrats having gone through this yourselves: what don't you get about sex scandals don't work on presidents?" Maher said. "Because no matter what the underlying legal reasons are that underpin a sex scandal, to the average person, it's just always going to be about sex. Nothing can compete. Law is boring. It's the constitutional equivalent of golf."