Biden jets to Minneapolis for clean energy speech as nation awaits Trump's arrival in New York post-indictment
President Biden's possible 2024 rival faces a Manhattan court appearance this week
President Biden is expected to travel to suburban Minneapolis Monday to make a clean energy push as the nation awaits former President Trump's arrival in New York City.
Biden, who has not formally announced a bid for a second term, is set to tour a clean energy technology manufacturer in Fridley, Minnesota, reportedly as part of his effort to highlight his investment agenda ahead of an expected reelection campaign.
The president is expected to highlight job growth and investments nationwide while pushing clean energy and manufacturing in the U.S. during his visit to engine maker Cummins Inc.
The company intends to announce in conjunction with the Democratic Biden's visit that it's investing more than $1 billion in its U.S. engine manufacturing network in Indiana, North Carolina and New York to update facilities so that they can produce low- to zero-carbon engines, the Associated Press reported.
TRUMP LAWYER SAYS HE EXPECTS TO MAKE MOTION TO DISMISS CHARGES FROM MANHATTAN GRAND JURY INDICTMENT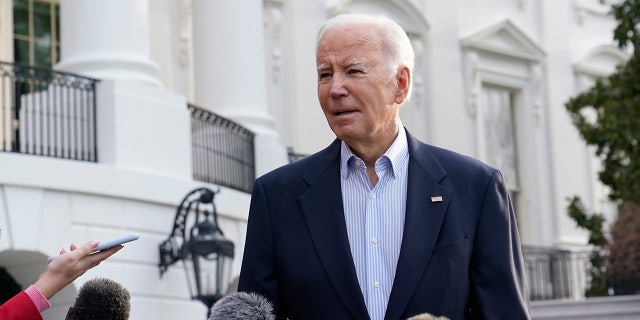 Meanwhile, Trump, who announced his 2024 candidacy at Mar-a-Lago in November, months after the FBI raided his Florida residence over the summer, is heading to New York.
In a Sunday night post to Truth Social, Trump said he would be leaving his West Palm Beach home around noon Monday and heading to Trump Tower in Manhattan.
"On Tuesday morning I will be going to, believe it or not, the Courthouse," Trump wrote. "America was not supposed to be this way!"
Trump is expected to arrive at the New York City courthouse at 11 a.m. on Tuesday, hours ahead of his scheduled arraignment in front of Judge Juan Merchan at 2:15 p.m. The proceedings are expected to take 15 to 30 minutes, with extensive security around the building expected to search everyone in the courtroom twice.
Trump is likely to use a side entrance to the building, though the exact details of his arrival will not be known even by the court until shortly before his arrival for security reasons.
According to the White House, Biden, who remained at his Wilmington, Delaware, residence Monday morning, is expected to discuss in Minnesota later this afternoon "how his economic agenda has led to the strongest job growth in history, over $435 billion in major private sector investments nationwide, stronger supply chains here at home, and a Made in America manufacturing and clean energy boom."
TRUMP ARRAIGNMENT: EVERYTHING YOU NEED TO KNOW ABOUT THE TIMELINE OF THE LEGAL PROCEEDINGS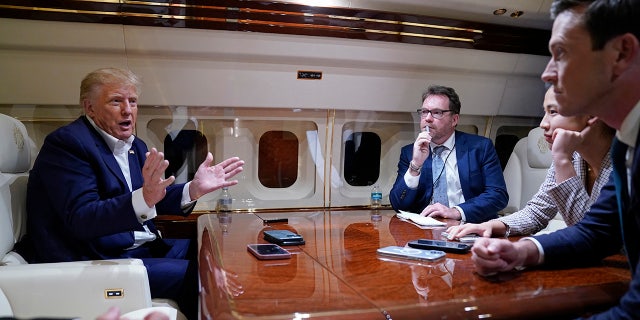 The president will depart Delaware Air National Guard Base en route to Hennepin County, Minnesota, around 11 a.m. local time, according to his public schedule. Principal deputy press secretary Olivia Dalton is expected to speak with reporters aboard Air Force One during the flight.
The details of Trump's indictment are still under seal but are expected to relate to alleged 2016 "hush money" payments made to adult film star Stormy Daniels and former Playboy model Karen McDougal, which the Manhattan District Attorney's Office has been investigating for five years.
Trump's lawyer, Joe Tacopina, told CNN on Sunday that he expects to file a motion to dismiss whatever charges the grand jury has indicted Trump for in this case.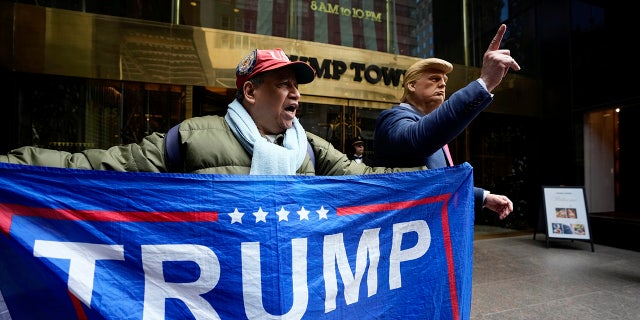 "He's gearing up for a battle. You know, this is something that obviously we believe is a political persecution," he also told ABC Sunday. "This case never would have been brought if he was not running for reelection. There's no way this case would have brought this case is not even legally sufficient factually to joke, and it won't survive a challenge of law in a courtroom."
Tacopina added that he wanted to "begin this fight to really put justice back on course to the degree we can. Because I've said once the rule of law falls in this country or stretched so far to try and get a political opponent, it's often hard to get that rule of law back to its original shape."