Biden defiant over Northern Ireland trip after 'severe' terrorism alert: 'Can't keep me out'
Police in Northern Ireland find themselves the targets of violent attacks by republican dissidents
A rise in nationalist militancy in Northern Ireland prompted the U.K. government to increase the threat of a terrorist attack to "severe" this week — but President Biden said Tuesday that won't sideline his upcoming trip.
"They can't keep me out," he told reporters ahead of this visit to the U.K. to mark the 25th anniversary of the Good Friday Agreement signed April 10, 1998.
Britain's MI5 intelligence agency has raised the threat level of a domestic terrorist attack in Northern Ireland back up to "severe" — meaning an attack is highly likely — after lowering it just last year.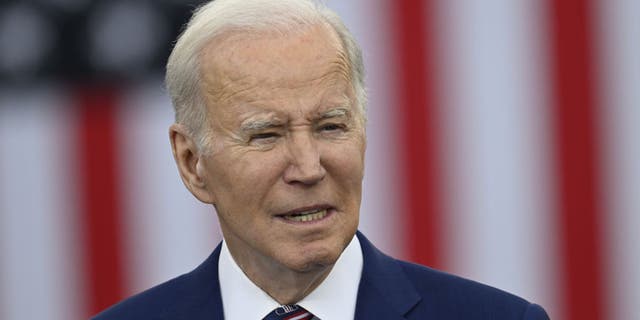 NORTHERN IRELAND'S 'TROUBLES' MAY HAVE QUIETED, BUT THEIR ECHO HAS REACHED AMERICA
The move was made following several attacks on police, including one that targeted an off-duty officer while he was loading soccer balls into his car last month.
Detective Chief Inspector John Caldwell was shot several times by two gunmen after he wrapped up a coaching session during a children's soccer practice — an attack that echoed similar instances that were all too common during the 30-year period of unrest in Northern Ireland known as "The Troubles."
From the late 1960s through the late '90s, over 300 police officers were killed during the violence that unfolded in Northern Ireland between Irish nationalist militants, who opposed British rule, and pro-U.K. unionists, the BBC reported.
More than 3,600 people were killed during the period of violence, according to Reuters reporting.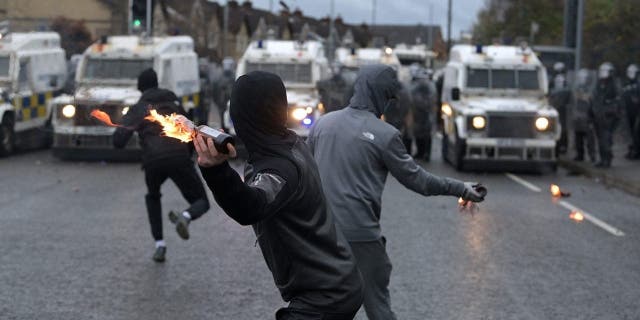 NORTHERN IRELAND POLICE CAR HIT BY SUSPECTED BOMBING ATTEMPT: 'A CALLOUS, HATE-FILLED INCIDENT'
Although violent attacks in Northern Ireland largely dropped following the Good Friday Agreement, nationalist dissidence did not diminish entirely and the U.K. government had kept the threat level regarding a terrorist attack at the "severe" ranking for 12 years before dropping it in 2022.
Deputy Prime Minister Dominic Raab called the need to revert the threat level to the highest ranking "disappointing," but pointed out that republican attacks have still been on the decline since peaking in 2009 and 2010, the BBC reported.
The New IRA, a dissident group that broke away from the political opposition party known as Sinn Féin following the brokered 1998 deal, sees small support in Northern Ireland as the main political parties continue to oppose their violent tactics.
Secretary of State for Northern Ireland Chris Heaton-Harris said in a written statement to members of Parliament that "the public should remain vigilant, but not be alarmed, and continue to report any concerns they have to the Police Service of Northern Ireland (PSNI)."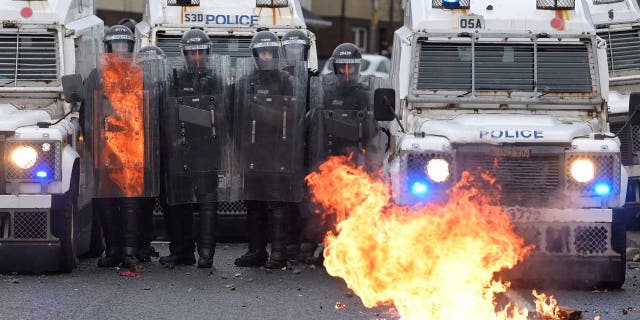 CLICK HERE TO GET THE FOX NEWS APP
He noted that police officers remain the top target of the republican dissidents, not the public.
"You should be worried for your police service," Heaton-Harris added, according to the BBC. "I wouldn't encourage people to be hugely concerned about their own safety broader than that."