Ballerini performed her 2022 hit 'If You Go Down (I'm Goin' Down Too)' surrounded by an entourage of RuPaul alumni
Ballerini performed her 2022 hit 'If You Go Down (I'm Goin' Down Too)' surrounded by an entourage of RuPaul alumni
Kelsea Ballerini is the latest to take a jab at Tennessee's controversial anti-drag law restricting "adult cabaret performances" in public spaces after a federal judge temporarily blocked the ban just hours before it was set to go into effect.
The country music artist appeared to perform in solidarity with the drag community during her performance at the CMT Music Awards Sunday night, as she performed her 2022 hit "If You Go Down (I'm Goin' Down Too)," surrounded by "RuPaul's Drag Race" alumni Kennedy Davenport, Manila Luzon, Jan Sport and Olivia Lux.
The queens surrounded Ballerini, each donning colorful mid-century outfits during the performance.
KELSEA BALLERINI KICKS OFF 2023 CMT AWARDS WITH DEDICATION TO NASHVILLE SCHOOL SHOOTING VICTIMS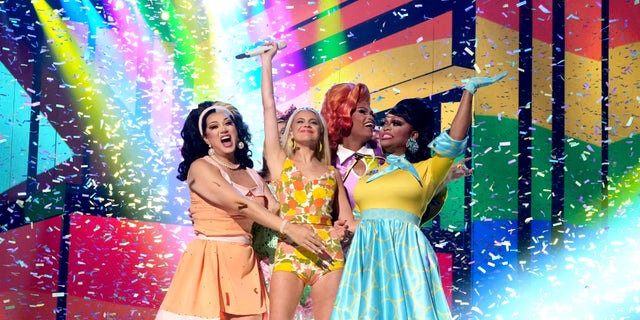 Ballerini later tweeted a shoutout to them with a photo from the performance, writing, "if you go down, i'm going down too," followed by a pride flag emoji.
"Thank you to these iconic queens and @manilaluzon @kennedyddoftx @janjanjan @TheOliviaLux and @CMT for celebrating love, self expression, and performance," she continued.
The performance came on the heels of Trump-appointed U.S. District Judge Thomas Parker siding with Friends of George's, a Memphis-based LGBTQ+ theater group who filed a lawsuit against Tennessee's anti-drag law, by temporarily blocking the controversial measure set to go into effect last Saturday.
SHANIA TWAIN, CARRIE UNDERWOOD, KELSEA BALLERINI AND LAINEY WILSON HEAT UP CMT MUSIC AWARDS 2023 RED CARPET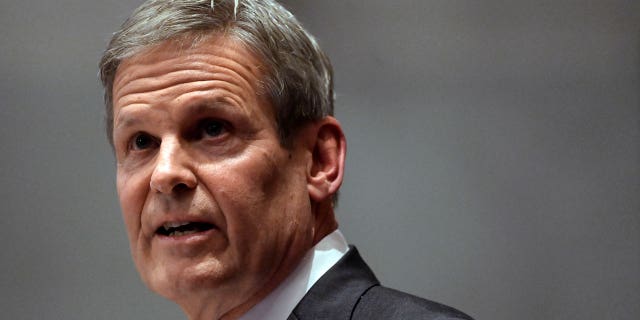 The Volunteer State became the first in the nation to restrict public drag performances last month when Gov. Bill Lee, R., signed Senate Bill 5 into law in attempt to curb "sexualized entertainment" visible to minors, but other GOP-led states have sought to limit drag performances in similar fashion.
Manila Luzon, one of the performers who joined Ballerini on-stage Sunday, told Entertainment Tonight, "Just like all these amazing country music artists, we drag queens are also artists. And we deserve a space to be ourselves, express ourselves, and create something wonderful for everyone to enjoy."
MAREN MORRIS TELLS TENNESSEE TO 'F------ ARREST' HER AFTER INTRODUCING HER TODDLER TO DRAG QUEENS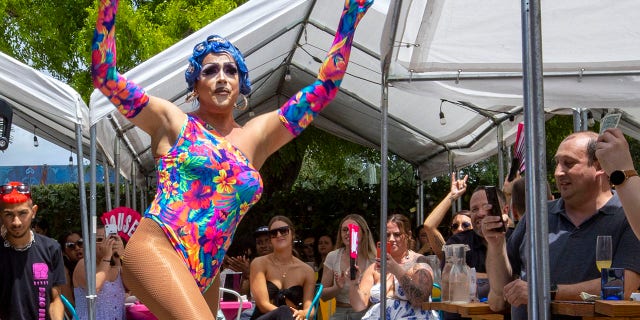 Kennedy Davenport, another performer in the entourage, encouraged drag queens who might be affected by Tennessee's law to "continue to be your authentic self," when the outlet asked about the issue.
Ballerini, a Tennessee native, also used her platform to address gun violence in the wake of last Monday's shooting at a Nashville Christian school that claimed the lives of six victims.
"On March 27, 2023, three nine-year-olds Evelyn Dieckhaus, William Kinney, and Hallie Scruggs along with Dr. Katherine Koonce, Cynthia Peak, Mike Hill walked into the Covenant school and didn't walk out," she said.
She tearfully continued, "The community of sorrow over this and the 130 mass shootings in the US this year alone stretches from coast to coast. I wanted to personally stand up here and share this moment because on August 21, 2008 I watched Ryan McDonald, my 15-year-old classmate at Central High School lose his life to a gun in our cafeteria."
Ballerini, who hosted the 2023 ceremony, concluded her speech by dedicating the event to those "forever changed" by gun violence.