'Bachelor' star on why she'll strip down for 'Bachelor' star on why she'll strip down for Playboy over OnlyFansPlayboy over OnlyFans
Megan Marx, a top content creator, revealed in January she was diagnosed with spinocerebellar ataxia
Megan Marx isn't letting a scary diagnosis stop her from enjoying life.
The former "Bachelor Australia" star has been named a top creator for Playboy's new digital platform, rivaling OnlyFans. According to Playboy, it has already paid out millions of dollars in earnings to creators since its relaunch in mid-September.
In March, creator Amanda Cerny graced its first digital cover to mark the outlet's comeback. According to reports, the model has made more than $1 million as a Playboy creator.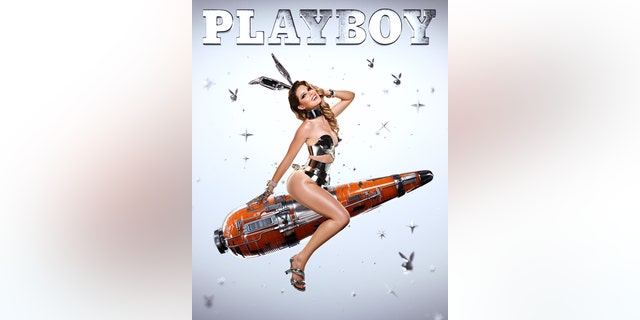 "I think there's a lot of money to be made," Marx told Fox News Digital. "But for Playboy, I think what they're doing is wonderful. … It can be really hard to monetize or know how to monetize yourself coming off certain shows or if you have a following, which I know a lot of people on Playboy have. It [allows] you to profit, rather than other brands profiting off you. … I've been recommending it to friends and people I know who are coming off shows and are building a following."
"You want to be paid for what you do," she said. "You can also provide free content, but who knows where [that's] going to head. … Playboy can be very PG if you want it to be."
PLAYBOY PLAYMATE SAYS HUGH HEFNER WAS QUIET AND ENJOYED BOARD GAMES, DISPUTES CLAIMS MANSION WAS 'CULT-LIKE'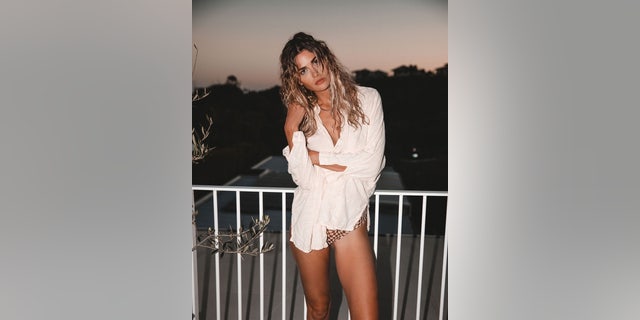 Marx said creating content for Playboy has helped her cope after she was diagnosed with spinocerebellar ataxia in January. The degenerative neurological disease impacts the cerebellum or part of the brain that's vital to physical movement, and sometimes the spinal cord, Cleveland Clinic reported.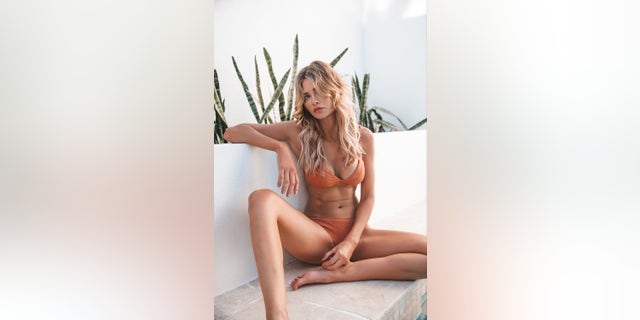 According to the outlet, the condition progresses with time and can cause problems with coordination. It usually effects the eyes, hands, legs and speech. The disease affects about one to five people per 100,000. While there is no cure, there are treatment plans that can help minimize symptoms and improve function.
Marx said it's been "a stressful period of time," but the platform has given her something to look forward to.
"My confidence has been quite low, you know, trying to figure out your place in the world," she said. "I'm young and healthy, and I'm confident now, but eventually, that's not always going to be there for me. I just want to embrace life right now, you know? And part of having freedom and enjoying your body is making money, like making a lot of money. … I've just booked a trip to Flores in Indonesia to go scuba diving and do all these things that I'm not going to be able to do forever. So, there [are] a lot of different reasons why Playboy works for me, and obviously, one of those [reasons] is the financial incentive."
CLICK HERE TO SIGN UP FOR THE ENTERTAINMENT NEWSLETTER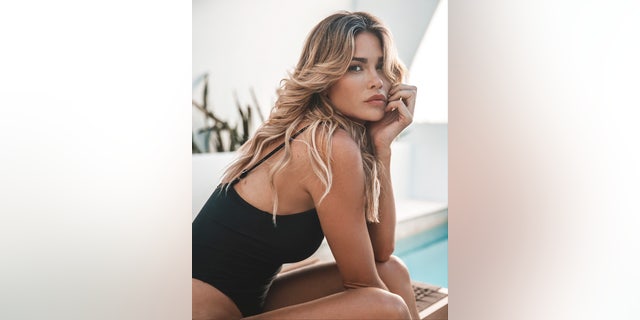 "It's just exponential the money that you can make," Marx added.
In 1953, Hugh Hefner published the first issue of Playboy, a men's lifestyle magazine that promised "humor, sophistication and spice." It featured Marilyn Monroe as its first cover girl. By the 1970s, the outlet had more than 7 million readers and inspired raunchier imitations such as Penthouse and Hustler. Competition and the internet reduced circulation, and the number of issues published annually was cut. In 2015, Playboy ceased publishing images of naked women, citing the proliferation of nudity on the internet. They restored traditional risqué images in 2017. That year, Hefner died at age 91. The magazine was shuttered in 2020.
In December 2021, Playboy launched "Centerfold" with Cardi B as its spokesperson as a place "for creative freedom, artistic expression and sex positivity." The name was eventually dropped as Playboy integrated the platform into its overall brand.
'BOY MEETS WORLD' STAR MAITLAND WARD EXPLAINS WHY SHE LEFT HOLLYWOOD: 'I'M NOW MY AUTHENTIC SELF'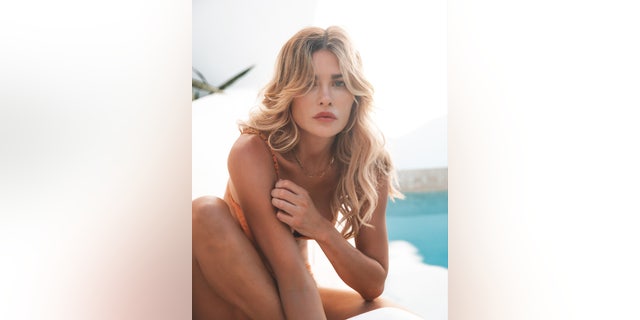 "Playboy is giving creators the power and resources to monetize their fan bases by leveraging our talented in-house team and iconic history," Rachel Webber, Playboy's chief brand and strategy officer, told Fox News Digital. "We see the Playboy creator platform as the magazine of the 21st century, and it's an exciting time for Playboy in the creator economy."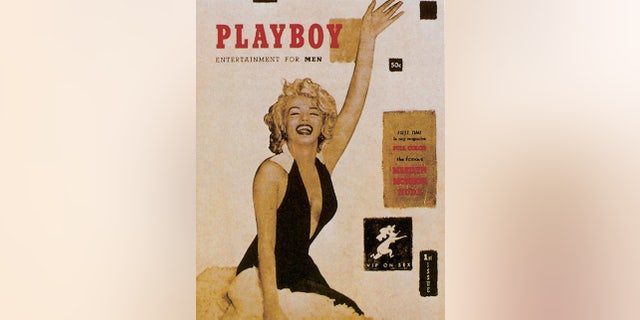 Playboy's main competitor is OnlyFans, a subscription-based platform that also allows creators to share and monetize their content. Celebrities, such as Carmen Electra, Bella Thorne, Shanna Moakler and Donna D'Errico, among others, have joined the site to take control of their image and interact with fans.
The site became popular during the early months of the coronavirus pandemic when numerous sex workers joined to get paid more safely. The site has been tremendously lucrative for some people, allowing them to earn thousands every month.
'BAYWATCH' ALUM DONNA D'ERRICO SAYS SHE JOINED ONLYFANS AFTER 'HATEFUL' TROLLS BULLIED HER: 'HAVING FUN NOW'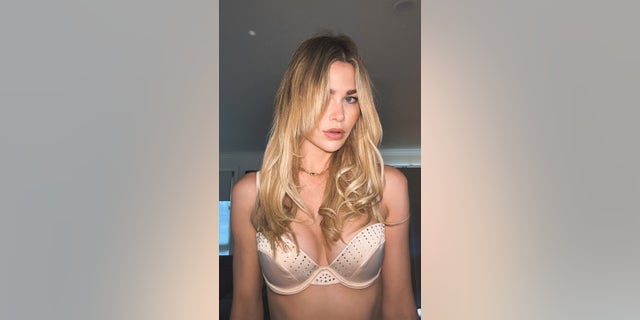 In August 2021, OnlyFans announced it had 130 million users and 2 million creators who have collectively earned $5 billion. That same month, the site said it suspended its initial plan to ban sexually explicit content following an outcry from its creators and advocates for sex workers.
Users on Playboy's platform can subscribe to nude and non-nude content. However, unlike OnlyFans, Playboy does not allow pornography or explicit content. They can also get "special" access to the daily lives of creators and be able to message models. However, Playboy's creators need to be accepted by its editorial team before joining.
"Look, we can't deny there is a stigma associated with OnlyFans, which isn't always positive," Marx said. "For starters, my boyfriend wasn't comfortable with me being on OnlyFans. And when I checked it out, I didn't feel great about it either. It's a hard one because I'm very sex-positive, and I think everyone should do what they feel comfortable with. But for me, I just didn't feel comfortable with it."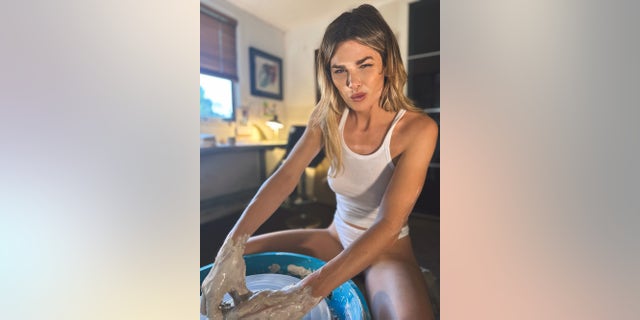 "Whereas Playboy … I know creators that don't show anything," she continued. "It's more of just behind-the-scenes stuff. … It's almost like taking my Instagram and moving it onto a different platform where I can have completely free content like I normally would. And then … I get to show some photos that I would love to put on Instagram but I can't for obvious reasons."
Marx noted that many fellow reality TV stars have joined OnlyFans, which made her consider the possibility a couple of years ago. However, "it didn't really feel right to me," she said.
"Everyone's different," she said. "I know it's worked for a lot of people, but I sort of briefly signed up, checked it out, and I was like, 'I don't know. It just doesn't sit well with me.' When I heard about Playboy, it just seemed to encompass a lot of what I'm really about. Obviously, Playboy's an iconic brand. I also like that it's exclusive. Not everyone can be on there. There's no hardcore porn as well. So, I quietly signed up, checked it out, and it's been great."
NEW 'BACHELOR' CREATES A 'NO SEX RULE'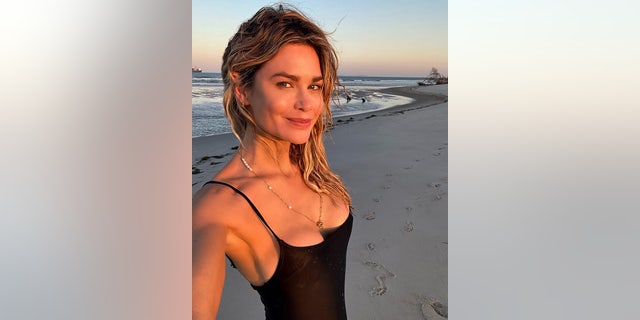 In January, Marx revealed on Instagram that she's trying to stay positive after receiving her diagnosis from a neurologist.
"Feeling grateful for my physical body right now, in its present state, before neurological degeneration attempts to take some of me from me," she wrote at the time. "All the yays for love making and skinny dipping and hiking and painting and food-ing and bad dancing and awful conversations at bars."
"Actually feeling grateful altogether. Many have worse diagnoses," she wrote. "Just some processing to do. Lots of living to do."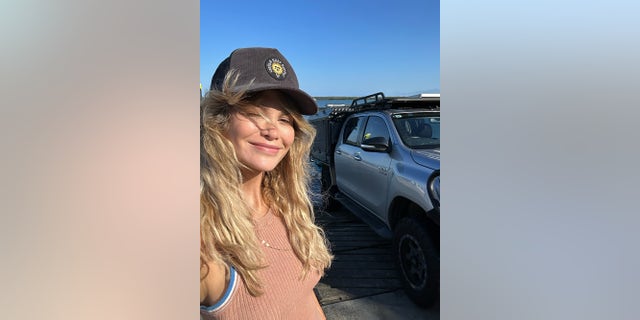 Today, Marx finds solace in riding her Harley-Davidson Street 500, scuba diving and camping in Queensland, Australia. Life, she said, is far from over.
"I think having control over your own narrative is a really cool thing, especially when you've been in the media space quite a bit, and you've had producers editing your own image," she said. "And then to have control over that … is really empowering. It has been for me."