Austin, Texas, police show video of robbery victim brutally stomped on the head in alley; suspect at large
Austin police seek second robbery by assault suspect in 'brutal' stomping attack
Police in Austin, Texas, released a video showing the brutal robbery of a man who was stomped on the head in an alleyway by two suspects who fled the scene on foot.
In a statement Monday, the Austin Police Department (APD) said its robbery unit is requesting the public's help in identifying a suspect involved in a robbery by assault that unfolded at approximately 1:55 p.m. Saturday in the 900 block of Rutland Drive.

The unidentified suspect, described as a Black male with a stocky build between ages 20 and 30, and a second suspect, who has already been identified and arrested, "brutally assaulted the victim by punching and stomping on the victim's head in an alleyway on Rutland Drive," police said.
During the attack, the two suspects allegedly took the victim's belongings and ran north as they left the scene.
POLICE PROBE 2ND SHOOTING NEARBY TEXAS AFTER-PROM PARTY GUNFIRE THAT LEFT 9 TEENS WOUNDED AMID CROWD OF 250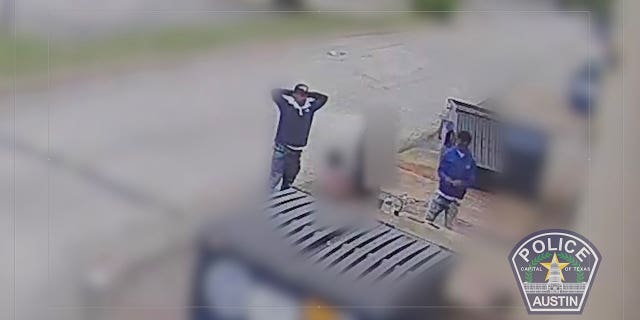 The unidentified suspect was last seen wearing a dark blue, flat-brimmed hat with a gray New England Patriots logo, a dark blue and white hooded jacket with a white logo on the left, and light-colored jeans. Police also released two still images from surveillance footage showing the man up-close in that attire.
RUNAWAY TEENS IN TEXAS ACCUSED OF SMUGGLING MIGRANTS USING STOLEN TRUCK, LEADING DEPUTIES ON HIGH SPEED CHASE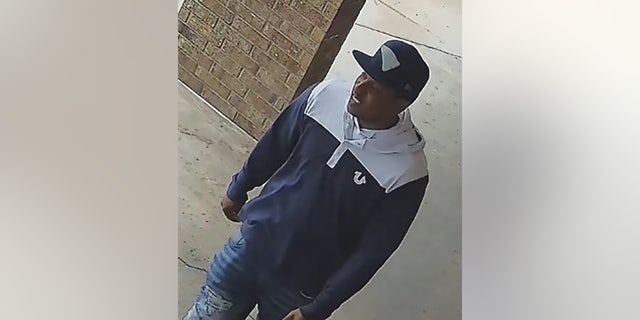 Video, which police blurred to cover some of the graphic moments, showed the suspects attacking the man sprawled out on the concrete behind a dumpster. The two eventually run off before a third individual – seen lingering nearby – seems to approach the victim post-stomping.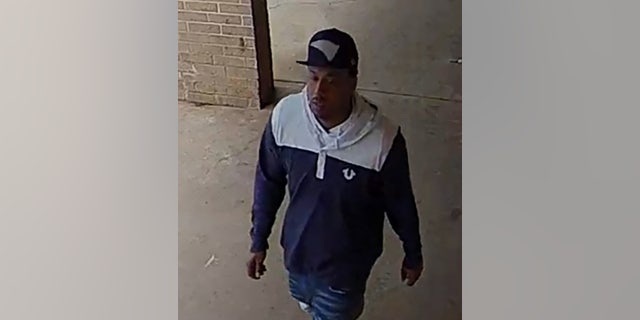 Anyone with any information is encouraged to contact APD's Robbery unit at 512-974-5092. The public can submit tips anonymously through the Capital Area Crime Stoppers Program by visiting austincrimestoppers.org or calling 512-472-8477, police said. A reward of up to $1,000 may be available for any information that leads to an arrest.