Army releases identities of soldiers killed in Alaska helicopter crash
Two AH-64 Apache helicopters collided on Thursday
The Army has released the identities of the three soldiers killed on Thursday in a helicopter crash.
Two AH-64 Apache helicopters collided in midair on Thursday near Healy, Alaska and left three soldiers dead and an additional injured. The helicopters were from Fort Wainwright, which is based near Fairbanks.
Chief Warrant Officer 3 Christopher Robert Eramo, 39; Chief Warrant Officer 2 Kyle D. McKenna, 28; and Warrant Officer 1 Stewart Duane Wayment, 32, were all killed in the crash.
According to a press release from the Army, the fourth soldier was listed in stable condition at Fairbanks Memorial Hospital.
ARMY GROUNDS HELICOPTER UNITS AMID SAFETY STAND-DOWN FOLLOWING DEADLY COLLISIONS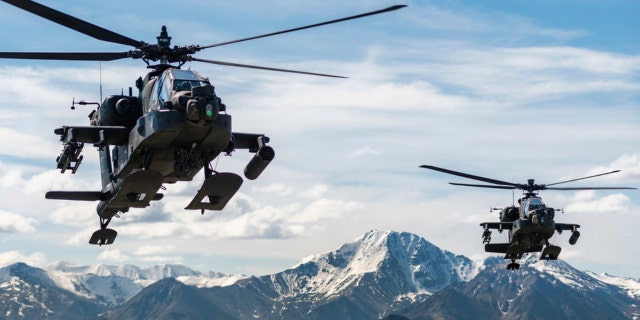 The helicopters were returning to Fort Wainwright after a training mission when they collided nearly 50 miles east of Healy.
"The battalion is devastated and mourning the loss of three of our best," said Lt. Col. Matthew C. Carlsen, the 1-25th AB commander. "Our loss, however, cannot be compared to the suffering and loss which the family members of Chief Warrant Officer 3 Chris Eramo, Chief Warrant Officer 2 Kyle McKenna and Warrant Officer 1 Stewart 'Stew' Wayment are experiencing."
"The entire team has come together to focus our thoughts, prayers, and actions to provide and sustain them with whatever comfort and support they need at this time, and I promise that this will continue long into the future," Carlsen said. "Our mission now is to focus on the families, the survivors and to honor and cherish their memories. Chris, Kyle, and Stew will forever be 'Little Bears,' 'Vikings,' and 'ToughOnes' of the Arctic Attack."
MILITARY HELICOPTER CRASH IN AK INJURES 2 SOLDIERS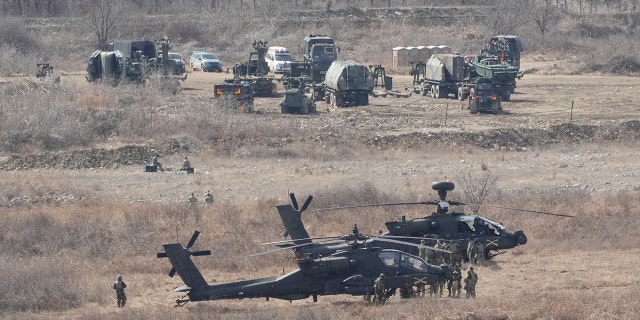 A U.S. Army team from Alabama is investigating the midair collision.
The Army on Friday grounded helicopter units until they complete a mandatory safety training after a series of helicopter crashes killed 12 soldiers in the past several weeks.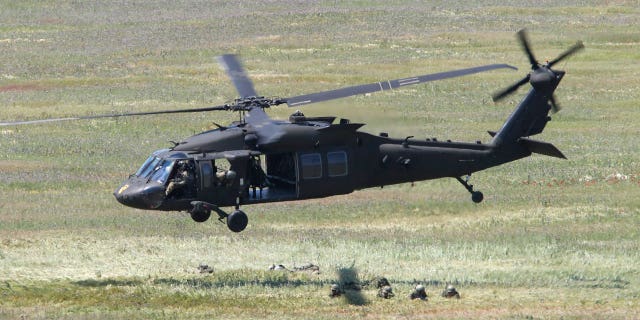 In March, nine soldiers in Kentucky died when two Black Hawk helicopters collided.