Army recovers flight data recorders in Black Hawk helicopter crash, posthumously promotes 3 victims
Army aviation safety team tasked with investigating crash near Fort Campbel
The flight data recorders from a pair of HH-60 Black Hawk Helicopters that crashed a week ago during a training exercise near Fort Campbell in Kentucky have been recovered as the Army is still trying to determine what led to the disaster.
The announcement from the 101st Airborne Division comes while the Army has posthumously promoted three of the nine soldiers killed in the collision.
"An aviation safety team from the U.S. Army Combat Readiness Center from Fort Rucker, Alabama, has recovered the flight data recorders from the two HH-60 Black Hawks involved in a training accident on March 29, 2023," the division's public affairs unit said
"Commonly referred as 'black boxes' in civilian aircraft, the recorders have been sent back to Fort Rucker for further analysis in the ongoing accident investigation," it added.
FAMILY OF FATAL BLACK HAWK CRASH VICTIM WEIGHS IN ON HELICOPTER COLLISION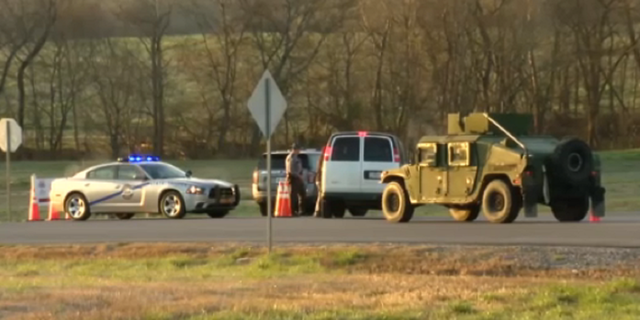 Lt. Col. Tony Hoefler, spokesman for the 101st Airborne Division, also said the army "cannot provide a timeline as to when the investigation will be completed."
The soldiers killed in the crash have been identified as: Warrant Officer 1 Jeffery Barnes, 33, of Milton, Florida.; Cpl. Emilie Marie Eve Bolanos, 23, of Austin, Texas; Chief Warrant Officer 2 Zachary Esparza, 36, of Jackson, Missouri; Sgt. Isaac J. Gayo, 27, of Los Angeles; Staff Sgt. Joshua C. Gore, 25, of Morehead City, North Carolina; Warrant Officer 1 Aaron Healy, 32, of Cape Coral, Florida.; Staff Sgt. Taylor Mitchell, 30, of Mountain Brook, Alabama; Chief Warrant Officer 2 Rusten Smith, 32, of Rolla, Missouri. and Sgt. David Solinas Jr, 23, of Oradell, New Jersey.
On Monday, the 101st Airborne Division said Bolanos has posthumously been promoted to Sergeant, Esparza to Chief Warrant Officer 3 and Healy to Chief Warrant Officer 2.
"An honorary promotion ceremony will occur with the families at a later date," it said.
ARMY IDENTIFIES 9 SOLDIERS KILLED IN CRASH INVOLVING BLACK HAWK HELICOPTERS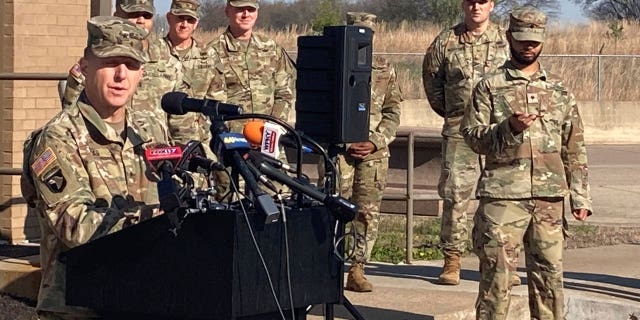 The remains of all the soldiers have been transferred to Dover Air Force Base in Delaware.
"The deceased soldiers were escorted and honored by various police escorts starting from Fort Campbell, Kentucky, to Dover AFB," the Army said. "Dover AFB base is home to the Joint Service Mortuary Affairs Office."
The 101st Airborne Division said it, Fort Campbell and the Blanchfield Army Community Hospital are continuing to provide a "wide range of health services" to soldiers and families affected by the accident, including "multiple crisis lines.
Maj. Gen. JP McGee, commander of the 101st Airborne Division, has said the deaths "will reverberate through our formations for years to come."
"Now is the time for grieving and healing," he added. "The whole division and this community stand behind the families and friends of our fallen soldiers."